MacBook Case Sleeve Package - Gold Slash Marble
PRODUCT INFORMATION
Model Identification
As seen on
CUSTOMER REVIEWS
PRODUCT INFORMATION
MacBook Sleeve Package

Wrap your precious devices in a beautiful MacBook Sleeve Package - designed for maximum protection against scratch, drops and dust. This bundle includes: a fully protective MacBook Case, a Silicone MacBook Keypad and shock-absorbent and lightweight MacBook Sleeve.

MacBook Sleeve
Offering simple and trusted protection, the Sleeve keeps your Macbook safe from drops and scratches. The sleeve has an elegantly smooth finish that subtly showcase your MacBook, featuring a polyester foam padding layer and fluffy fleece fabric lining for complete protection.

MacBook Sleeve - Padded Sponge-lined Zip Bag in Turquoise Blue
Spill-Proof Leather Zip Bag in Navy Blue   /   Plain Zip Bag with Side Accessory Pockets in Grey


Specifically designed to safeguard your Macbook. Form fitted to ensure maximum protection with soft padded interior, Combining full protection with classic style, to give a luxe twistto your MacBook.

ATTENTION: EUROPEAN KEYBOARD
BRITISH/EUROPEAN KEYPAD (IN MATTE BLACK COLOR) ALSO AVAILABLE. PLEASE REMARK AS "UK KEYPAD" ON NOTES DURING CHECKOUT.
Model Identification
MacBook Model Identification
MacBook Model Identification
Find your MacBook model identifier "Axxxx" at the back of your MacBook.


2016-2019 NEW MACBOOK (WITH TOUCH BAR) MODEL IDENTIFICATION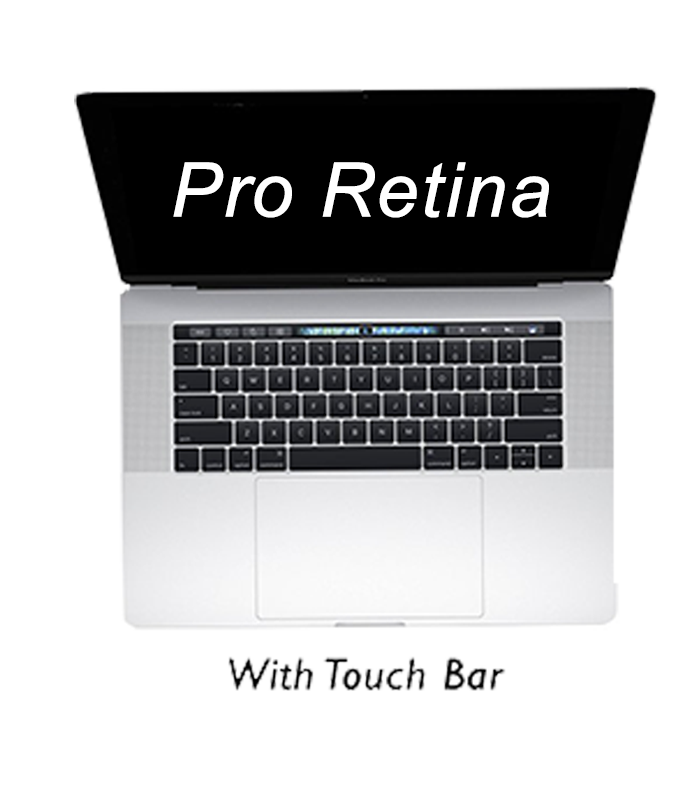 | | |
| --- | --- |
| MacBook Model | MacBook Identifier |
| New MacBook Pro Retina 13" (With Touch Bar)(Mid 2017, Mid 2019) | |
| New MacBook Pro Retina 15" (With Touch Bar)(Mid 2017) | |
2016-2018 NEW MACBOOK (WITHOUT TOUCH BAR) MODEL IDENTIFICATION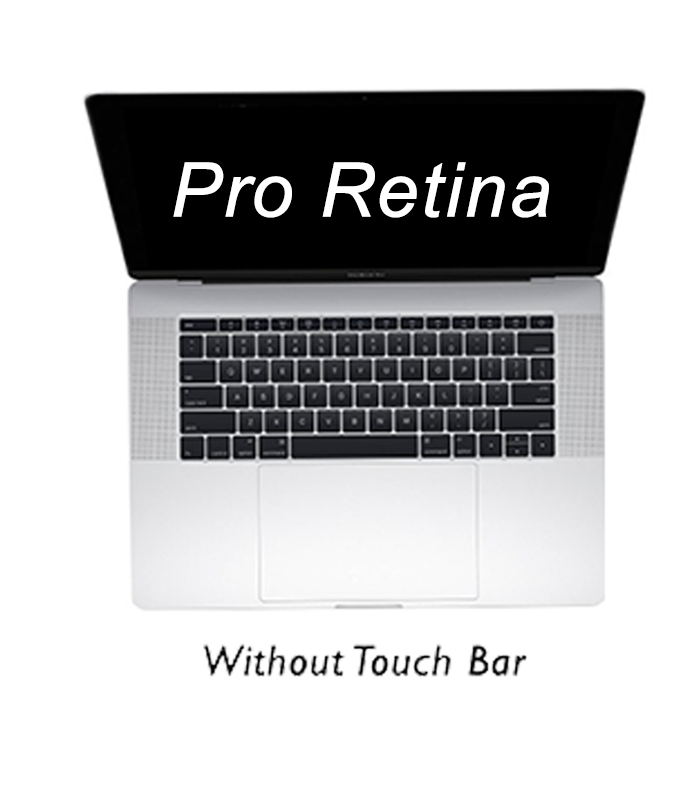 | | |
| --- | --- |
| MacBook Model | MacBook Identifier |
| New MacBook Pro Retina 13" (Without Touch Bar)(Mid 2017) | |
MACBOOK PRO RETINA MODEL IDENTIFICATION
| | |
| --- | --- |
| MacBook Model | MacBook Identifier |
| MacBook Pro Retina 12" (Early 2015) | |
| MacBook Pro Retina Display 13"(Late 2013) | |
| MacBook Pro Retina Display 15" (Early 2013) | |
MACBOOK PRO NON-RETINA MODEL IDENTIFICATION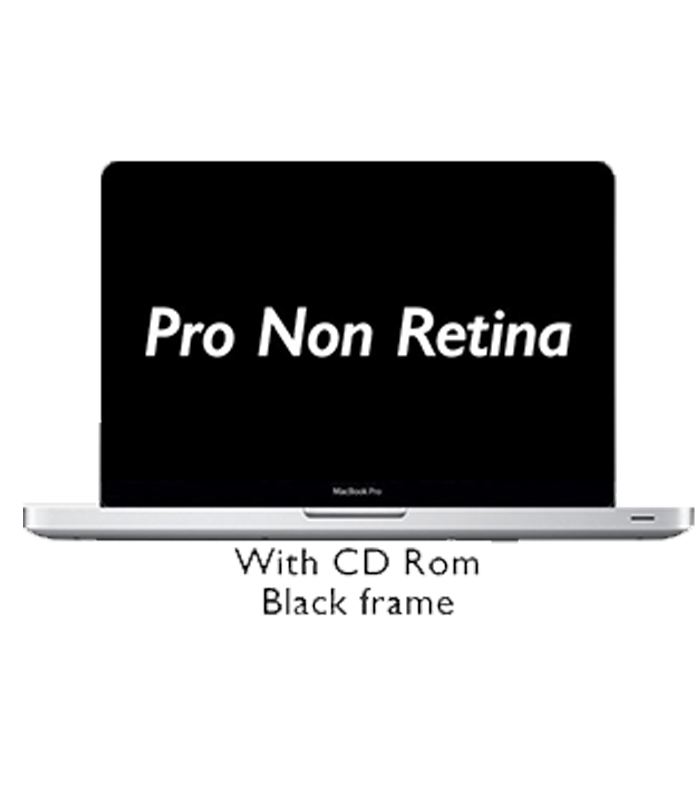 | | |
| --- | --- |
| MacBook Model | MacBook Identifier |
| MacBook Pro Non-Retina Display 13"(Mid 2012) | |
| MacBook Pro Non-Retina Display 15"(Mid 2012) | |
2018 NEW MACBOOK AIR RETINA MODEL IDENTIFICATION
| | |
| --- | --- |
| MacBook Model | MacBook Identifier |
| MacBook Air Retina 13" (Late 2018) | |
2016-2019 NEW MACBOOK PRO (WITH TOUCH BAR) MODEL IDENTIFICATION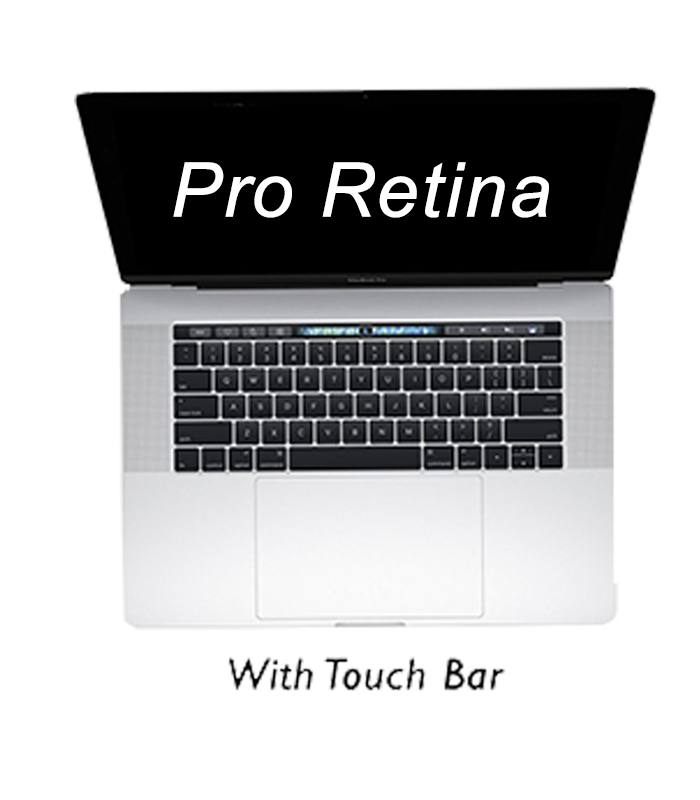 | | |
| --- | --- |
| MacBook Model | MacBook Identifier |
| New MacBook Pro Retina 13" (With Touch Bar)(Mid 2017, Mid 2019) | |
| New MacBook Pro Retina 15" (With Touch Bar)(Mid 2017) | |
2016-2018 NEW MACBOOK PRO (WITHOUT TOUCH BAR) MODEL IDENTIFICATION
| | |
| --- | --- |
| MacBook Model | MacBook Identifier |
| New MacBook Pro Retina 13" (Without Touch Bar)(Mid 2017) | |
MACBOOK PRO RETINA MODEL IDENTIFICATION
| | |
| --- | --- |
| MacBook Model | MacBook Identifier |
| | |
| Pro Retina Display 13"(Late 2013) | |
| Pro Retina Display 15" (Early 2013) | |
MACBOOK PRO NON-RETINA MODEL IDENTIFICATION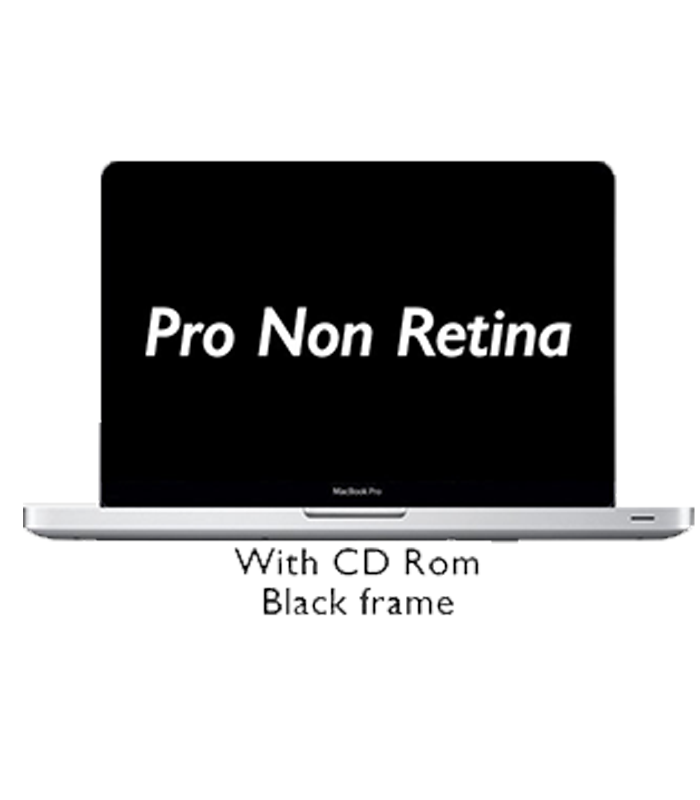 | | |
| --- | --- |
| MacBook Model | MacBook Identifier |
| Pro Non-Retina Display 13"(Mid 2012) | |
| Pro Non-Retina Display 15"(Mid 2012) | |
2018 NEW MACBOOK AIR RETINA MODEL IDENTIFICATION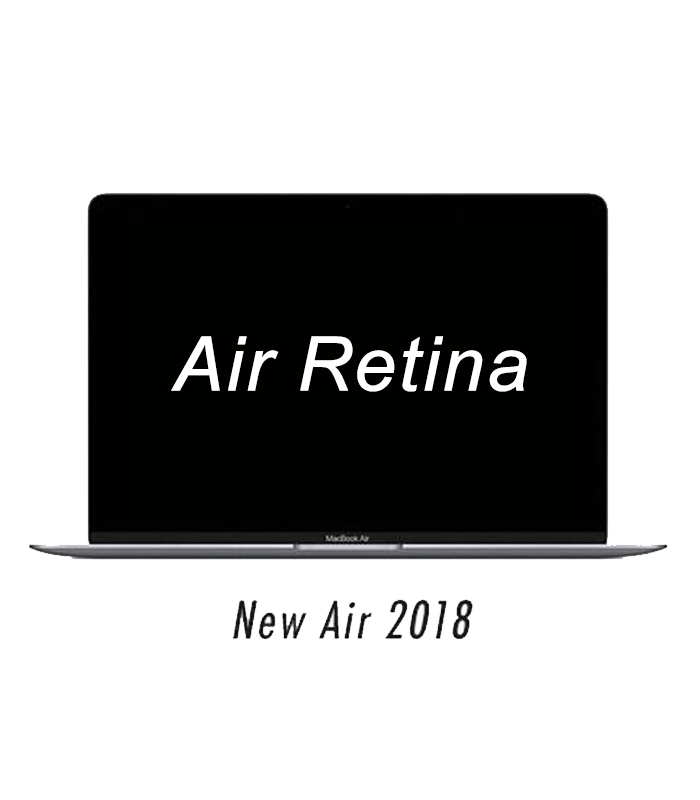 | | |
| --- | --- |
| MacBook Model | MacBook Identifier |
| | |
MACBOOK AIR NON-RETINA MODEL IDENTIFICATION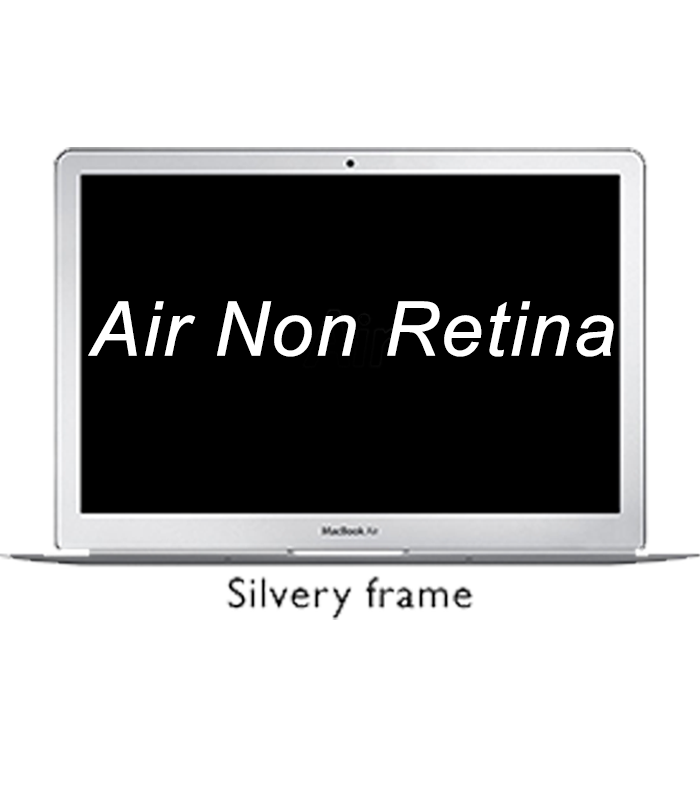 MacBook Model
MacBook Identifier

Air 11" (Late 2010)
Air 11'' (Mid 2012)

Air 13" (Late 2010)
Air 13'' (Mid 2012)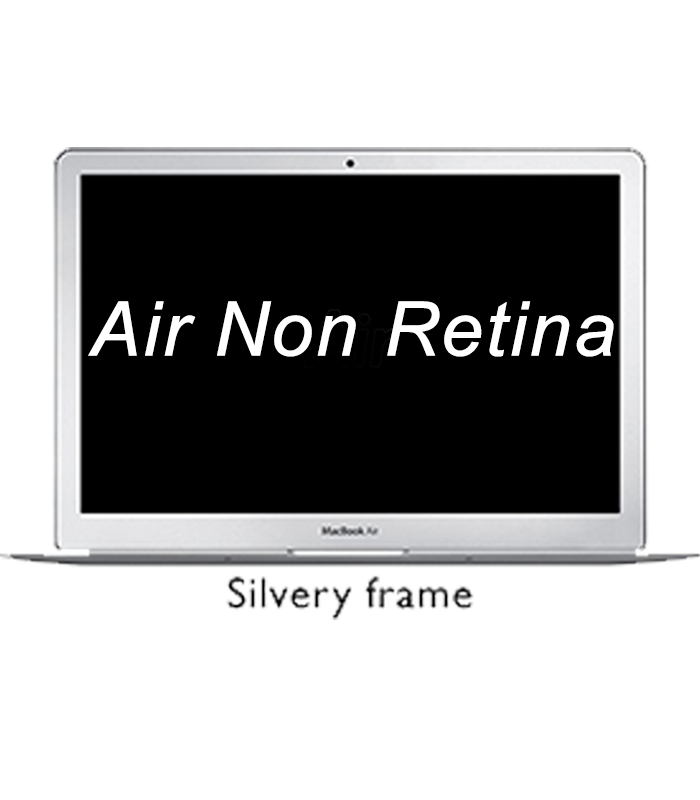 MacBook Model
Moudel Identifier

MacBook Air Retina 11" (Late 2010)
MacBook Air Retina 11'' (Mid 2012)

MacBook Air Retina 11" (Late 2010)
MacBook Air Retina 11'' (Mid 2012)

MacBook Air Retina 13" (Late 2010)
MacBook Air Retina 13'' (Mid 2012)