Custom MacBook Case -- Alabastrine Marble
PRODUCT INFORMATION
Model Identification
As seen on
CUSTOMER REVIEWS
PRODUCT INFORMATION
Adding a personal touch to your MacBook with Slick case custom Macbook case. Crafting your initials, name, quote, or any custom text on our high-quality printing case for some extra flair to your MacBook. Design your own MacBook case and make it as a perfect gift for yourself and your loved one. .

Slick Case's trendsetting designs with
laser high-definition printing
- perfect for adding some extra flair to your MacBook devices, as well as a fantastic option for gifts. 

Full protection 

for your MacBook with a

2-piece protective cover
- it's not only a cover for the surface but the bottom as well, it's a sturdy protection from all kinds of damages.

Our customise MacBook cases have specifically designed a
cut-out around the ports
, the extra layer only prevents damages, not your access to the ports. 
Worry that an extra coat will slow down the heat dissipation? Our personalised MacBook Air and MacBook Pro cases have fully vented holes

that will ensure your devices have

good heat dissipation
Slick Case offers 
a wide selection
of custom MacBook case designs
including
Marble, Floral, Pink Paradise and Classic collections
to cater to your personality. Available in all MacBook models: From MacBook Air 11, MacBook Air 13, MacBook Pro, MacBook Pro Retina, MacBook New Pro 13'-15', both Touch Bar & Non-Touch Bar.

DISCLAIMERS:
1. Except when there is confirmed defect in the product, all Custom Cases are non-returnable and refundable. 
2. If there is a flaw of the product, please send an email to support@slickcase.official.com along with photos clearly show the flaw within 14 business days upon receiving the item.
SIZE GUIDE
ATTENTION: EUROPEAN KEYBOARD
BRITISH/EUROPEAN KEYPAD (IN MATTE BLACK COLOR) ALSO AVAILABLE. PLEASE REMARK AS "UK KEYPAD" ON NOTES DURING CHECKOUT.
Model Identification
MacBook Model Identification
MacBook Model Identification
Find your MacBook model identifier "Axxxx" at the back of your MacBook.


2016-2019 NEW MACBOOK (WITH TOUCH BAR) MODEL IDENTIFICATION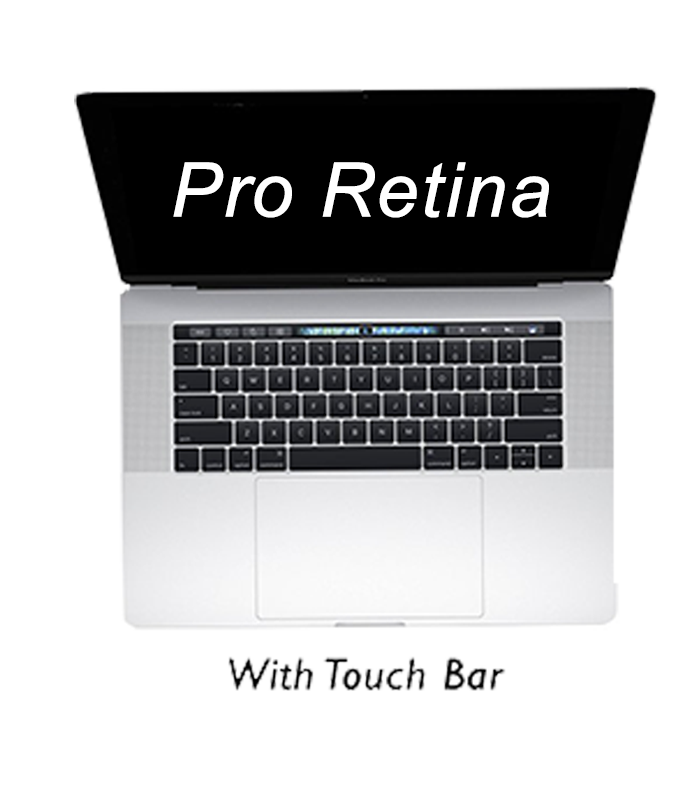 | | |
| --- | --- |
| MacBook Model | MacBook Identifier |
| New MacBook Pro Retina 13" (With Touch Bar)(Mid 2017, Mid 2019) | |
| New MacBook Pro Retina 15" (With Touch Bar)(Mid 2017) | |
2016-2018 NEW MACBOOK (WITHOUT TOUCH BAR) MODEL IDENTIFICATION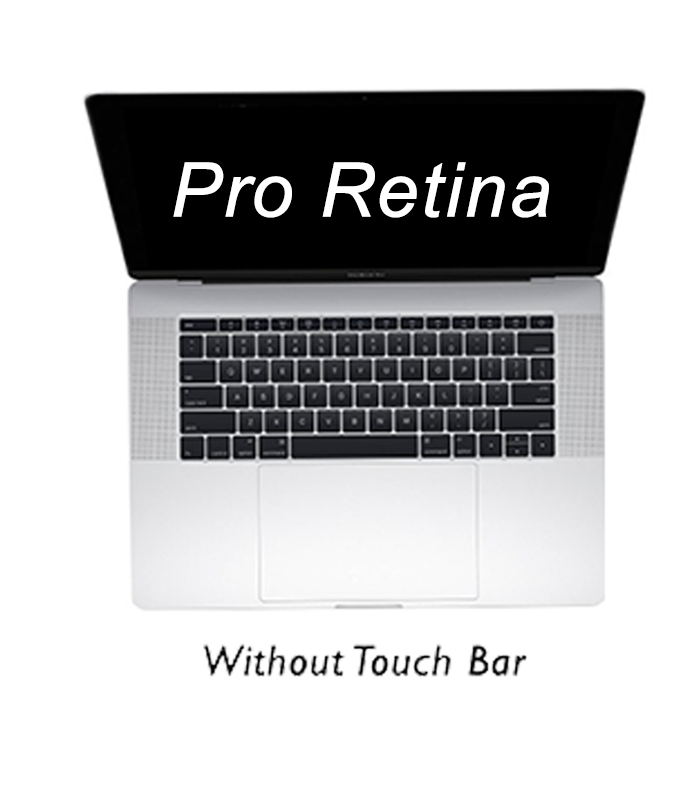 | | |
| --- | --- |
| MacBook Model | MacBook Identifier |
| New MacBook Pro Retina 13" (Without Touch Bar)(Mid 2017) | |
MACBOOK PRO RETINA MODEL IDENTIFICATION
| | |
| --- | --- |
| MacBook Model | MacBook Identifier |
| MacBook Pro Retina 12" (Early 2015) | |
| MacBook Pro Retina Display 13"(Late 2013) | |
| MacBook Pro Retina Display 15" (Early 2013) | |
MACBOOK PRO NON-RETINA MODEL IDENTIFICATION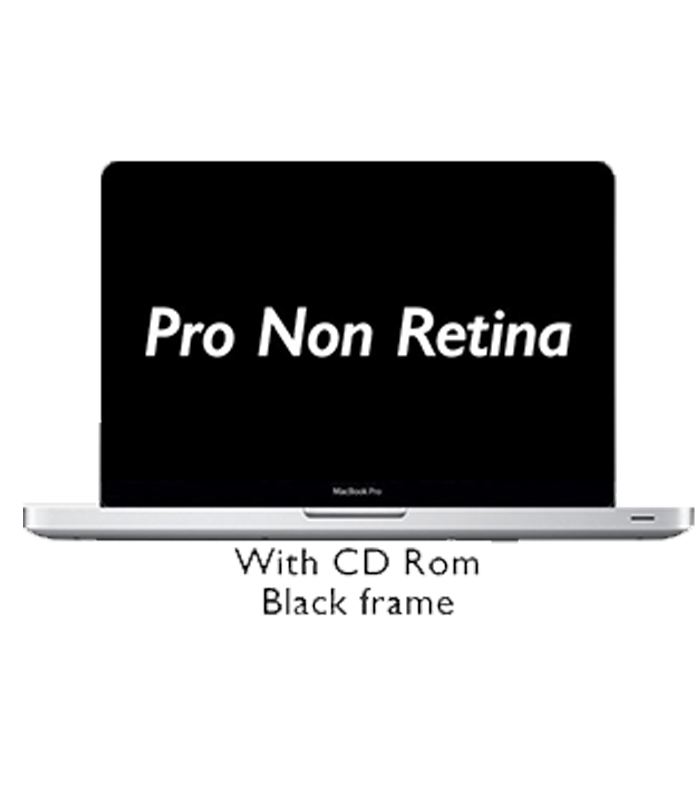 | | |
| --- | --- |
| MacBook Model | MacBook Identifier |
| MacBook Pro Non-Retina Display 13"(Mid 2012) | |
| MacBook Pro Non-Retina Display 15"(Mid 2012) | |
2018 NEW MACBOOK AIR RETINA MODEL IDENTIFICATION
| | |
| --- | --- |
| MacBook Model | MacBook Identifier |
| MacBook Air Retina 13" (Late 2018) | |
2016-2019 NEW MACBOOK PRO (WITH TOUCH BAR) MODEL IDENTIFICATION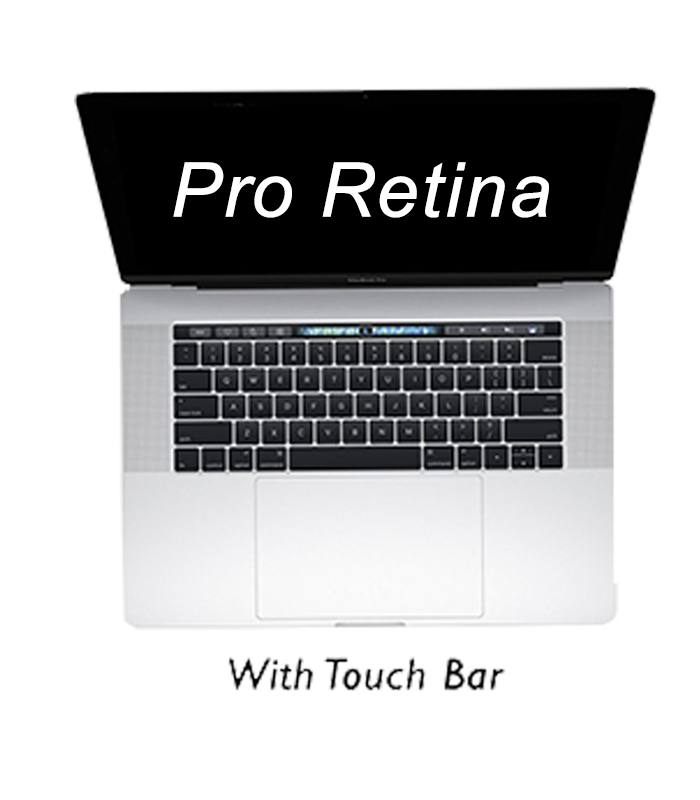 | | |
| --- | --- |
| MacBook Model | MacBook Identifier |
| New MacBook Pro Retina 13" (With Touch Bar)(Mid 2017, Mid 2019) | |
| New MacBook Pro Retina 15" (With Touch Bar)(Mid 2017) | |
2016-2018 NEW MACBOOK PRO (WITHOUT TOUCH BAR) MODEL IDENTIFICATION
| | |
| --- | --- |
| MacBook Model | MacBook Identifier |
| New MacBook Pro Retina 13" (Without Touch Bar)(Mid 2017) | |
MACBOOK PRO RETINA MODEL IDENTIFICATION
| | |
| --- | --- |
| MacBook Model | MacBook Identifier |
| | |
| Pro Retina Display 13"(Late 2013) | |
| Pro Retina Display 15" (Early 2013) | |
MACBOOK PRO NON-RETINA MODEL IDENTIFICATION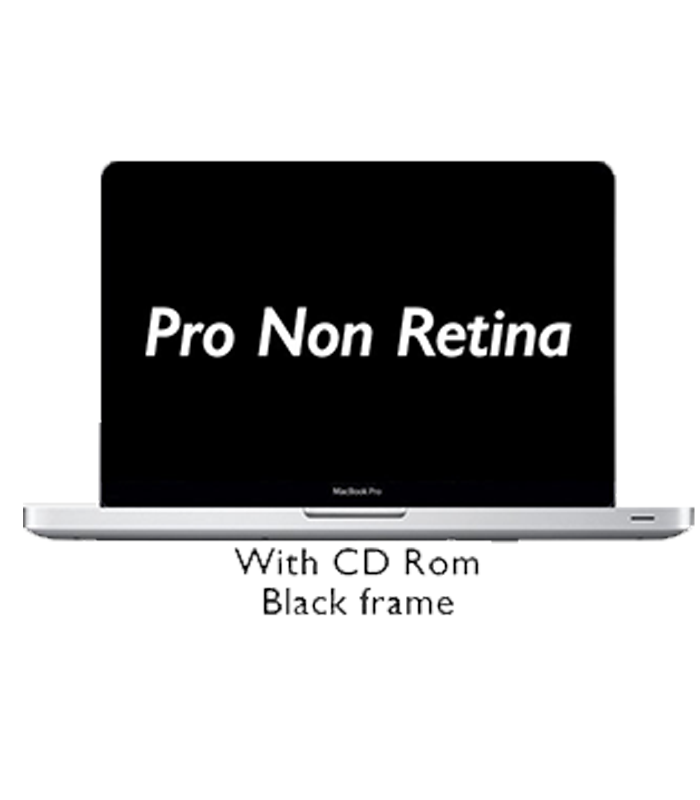 | | |
| --- | --- |
| MacBook Model | MacBook Identifier |
| Pro Non-Retina Display 13"(Mid 2012) | |
| Pro Non-Retina Display 15"(Mid 2012) | |
2018 NEW MACBOOK AIR RETINA MODEL IDENTIFICATION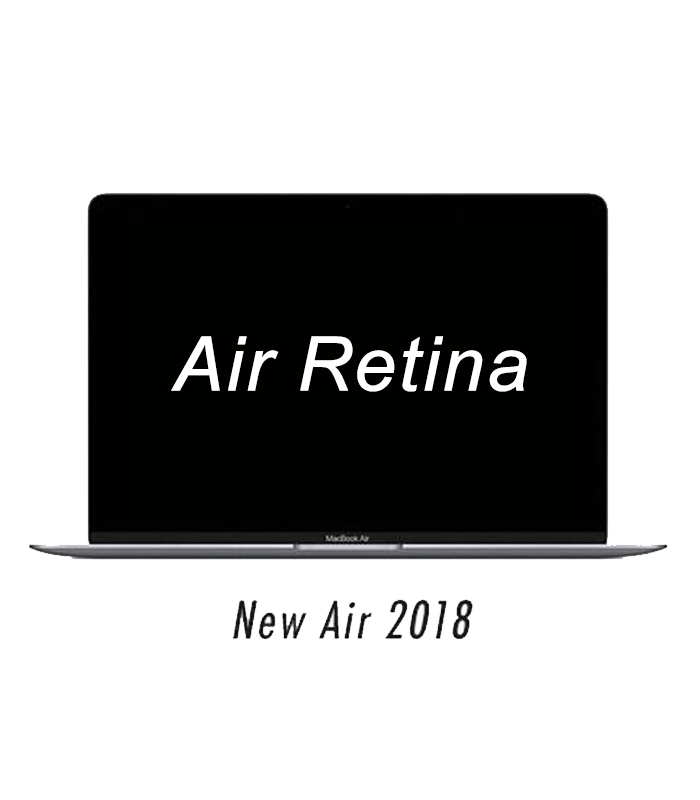 | | |
| --- | --- |
| MacBook Model | MacBook Identifier |
| | |
MACBOOK AIR NON-RETINA MODEL IDENTIFICATION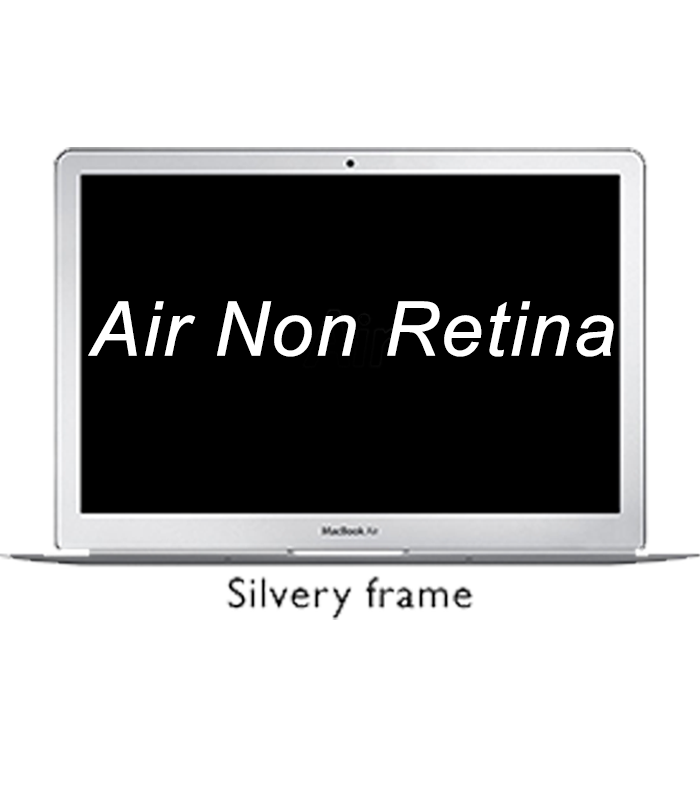 MacBook Model
MacBook Identifier

Air 11" (Late 2010)
Air 11'' (Mid 2012)

Air 13" (Late 2010)
Air 13'' (Mid 2012)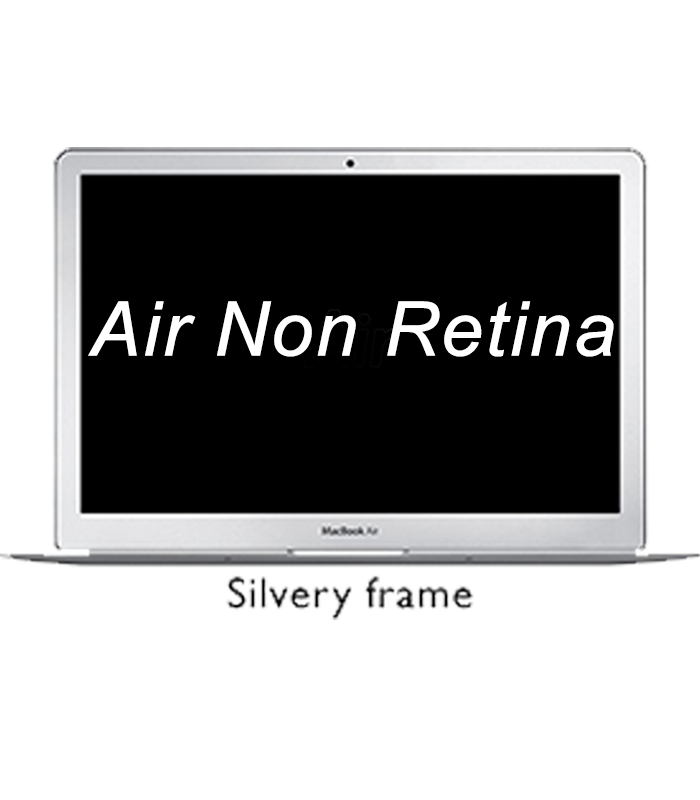 MacBook Model
Moudel Identifier

MacBook Air Retina 11" (Late 2010)
MacBook Air Retina 11'' (Mid 2012)

MacBook Air Retina 11" (Late 2010)
MacBook Air Retina 11'' (Mid 2012)

MacBook Air Retina 13" (Late 2010)
MacBook Air Retina 13'' (Mid 2012)