Slick Case Best Styles and Reviews 2019
Posted by BETH SLICK CASE
Meet Our Users!
Slick Case Best Styles and Reviews
2019

Posted at 11:00 • 22 Oct • Slick Case • Style & Outfit
---
Our top users share their thoughts and review their favourite MacBook cases to give you a little inspiration!
Your beloved Apple product deserves all the pampering it can get, not just in terms of stylish accessories but also trendy-looking and practically designed cases that offer it all the protection it needs. At Slick Case, we specialise in a variety of custom MacBook cases with premium-quality printing and more than ample protection.
Here's what some of our users have to say about using Slick Case for their favourite Apple products:
---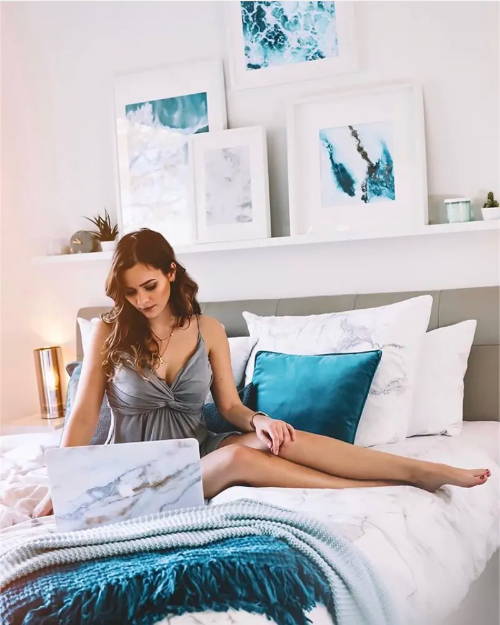 Lisa, a dentistry student from Germany, can't help but give in to her wanderlust from time to time. She loves posting travel photos on her IG account (@snowlis) to inspire others. And throughout it all, she has never left without her crystal marble-finished sleek MacBook case.
"I love my MacBook Slick case and would never leave without it during my travels. I especially love the white and blue tonalities, they're just too cute."
Featured item: Crystal Marble MacBook Case
---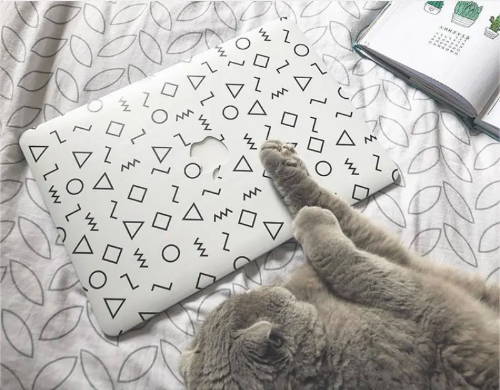 The 25-year-old from France is a social worker who loves posting about Bullet Journals inspirations on her IG @bujos.inspirations, and has a full-time job as an Etsy store manager.
"This Confetti Shapes Slick Case MacBook case suits my style and personality perfectly. I just love it to bits and so does my adorable cat!"
Featured item: Confetti Shapes MacBook Case
---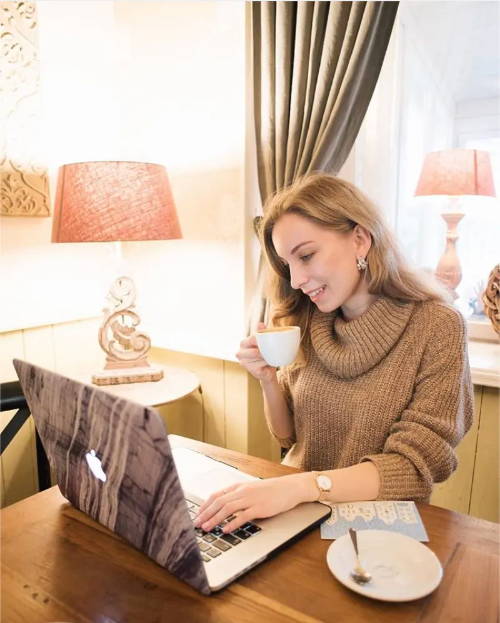 Evgeniia runs her own blog about moving abroad, international educational programs and work experience in Porsche. She loves to travel and share everything with her readers that she has learned and picked up along the way. She is the kind of person who loves to experience life in many different ways, and she shares some snippets of these on her IG @baliasnikova.
"Throughout my travels, my MacBook is my lifeline. It allows me to keep in touch with my readers and also see what my friends and family around the world are up to. This also means I need the best protection for it and the gravel marble style MacBook case by Slick is a practical and stylish way to carry my laptop with me."
Featured item: Gravel Marble MacBook Case
---
4. Leila Latronicá, Toledo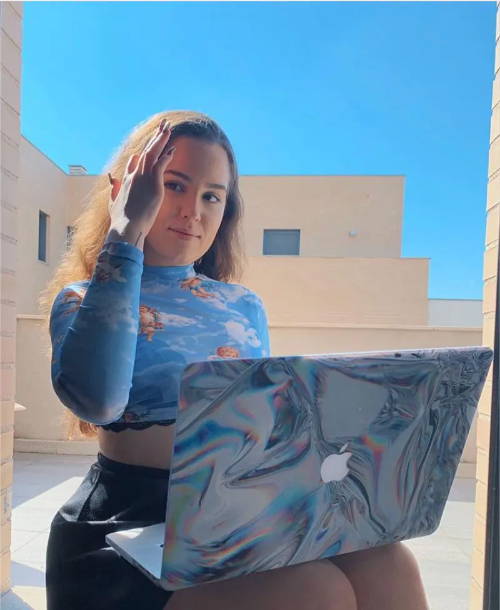 Spain's Best Techno DJ, Leila and partner Madcold tour around the country promoting their albums and as featured DJs in rave parties. They share their adventure and music on their IG account, @madcold_and_leilatronica to inspire others with their passion.
"We are both DJs from Spain and we have to do a fair amount of travelling. Between all the busy travels and rehearsals, our MacBook is right by our side and we rely on it day in and day out to get the job done. The only thing we love more than our jobs is to be able to customise our MacBook with Slick's cases. Everyone is always asking us about our mercury-finished laptop case because it looks so extra special."
Featured item: Mercury MacBook Case
---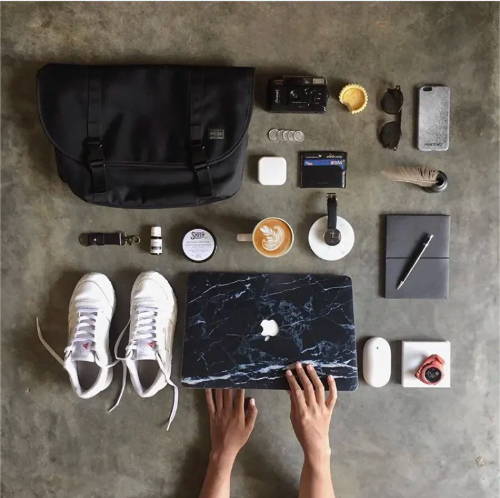 Rio is a a freelance interior, décor and lifestyle designer/photographer based in Bandung, Indonesia. According to his IG @riopradewo, he promotes minimalism as often seen in his photos.
"I use my black alabastrine marble MacBook case on a daily basis and can't imagine using my laptop without it. It's just very satisfying to carry my laptop in this slick and robust case."
Featured item: Black Alabastrine MacBook Case
---
Offering the best protection with shock-absorption capabilities, a slick design that hugs your MacBook around all four corners and laser-like high-definition printing, our Slick Case MacBook covers can help add extra flair to your portable machine.
---
Collection 2019
Sale 70% Off
Title for image