Cool MacBook Covers and iPhone Cases to Gift your Valentine on this Season of Love!
Posted by BETH F.
---
Are you in search of a unique MacBook case or a flattering iPhone cover that perfectly reflects your relationship with your Valentine?
Worry no more because Slick Case has you covered!
You know it's the season of love when you see the chilly breeze of winter months brings a rosy hue to your cheeks when you're cold (while the other time you're blushing because you're in love)! You guys do little things to remind you of each other, including texting, taking pictures, and exchanging presents.
Most of this is done through mobile phones and laptops, so why not use that to your advantage? Those who are in love complement each other, so shouldn't their gadgets too? People often have a photo iPhone case to remind them of their love, or matching MacBook covers to display the perfect pair that they are. So here is a list of cool MacBook covers and cute iPhone cases that can be the perfect gift for your love this Valentine season!
---
1. Contemporary Geometric Mountain Range MacBook Cover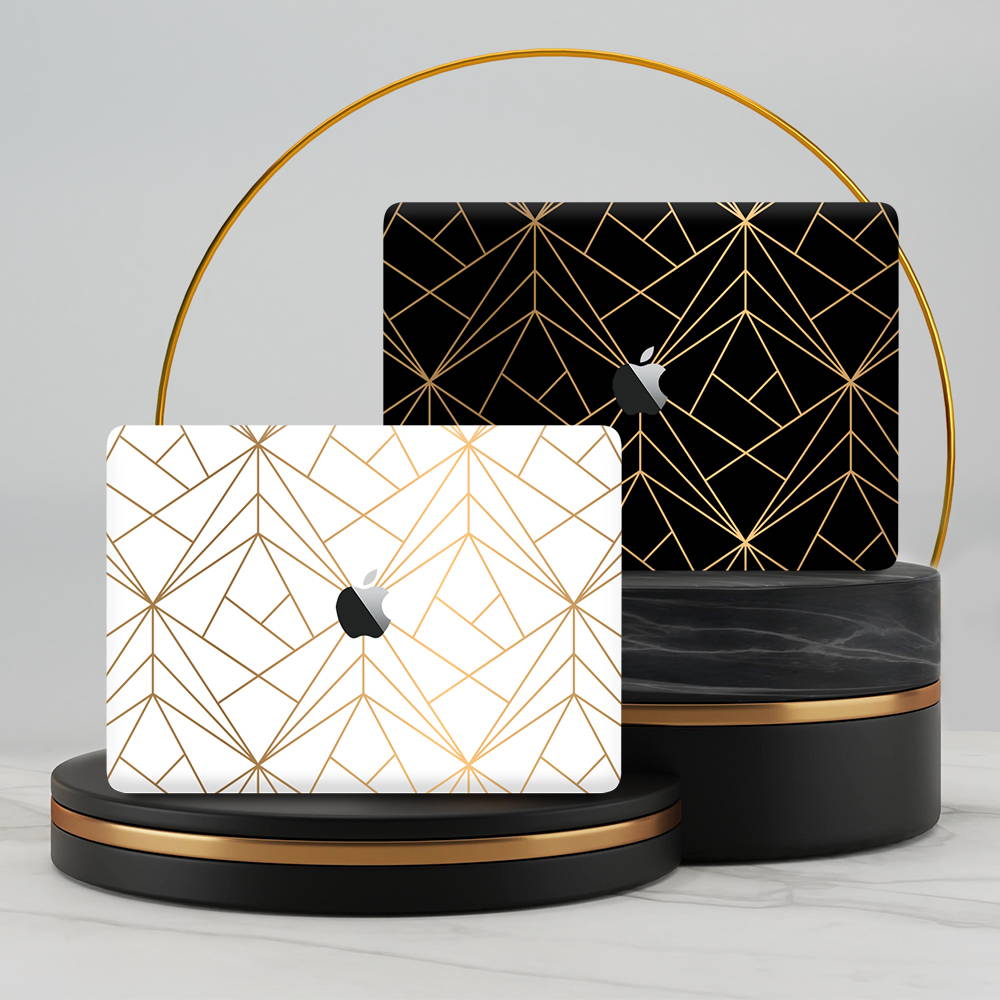 Are you a modern chic couple that likes to keep things simple yet striking? Then this geometric MacBook cover represents your relationship best! Its contemporary black/white background is perfectly laser printed with a bold golden definitely does make a statement.
Despite being 1mm thin, the case is quite strong and extremely lightweight to provide your MacBook with the ultimate protection. You wouldn't want your love to go through the pain of breaking something they cherish, right? And who doesn't love their gadgets!
This case fits perfectly on your MacBook and is available in two different classic backgrounds Black/White that keep things simple. It is the golden geometric lines in both which bring that extra oomph required to announce who you are as a couple.
---
2.Nostalgic Leaves MacBook Case for Nature Lovers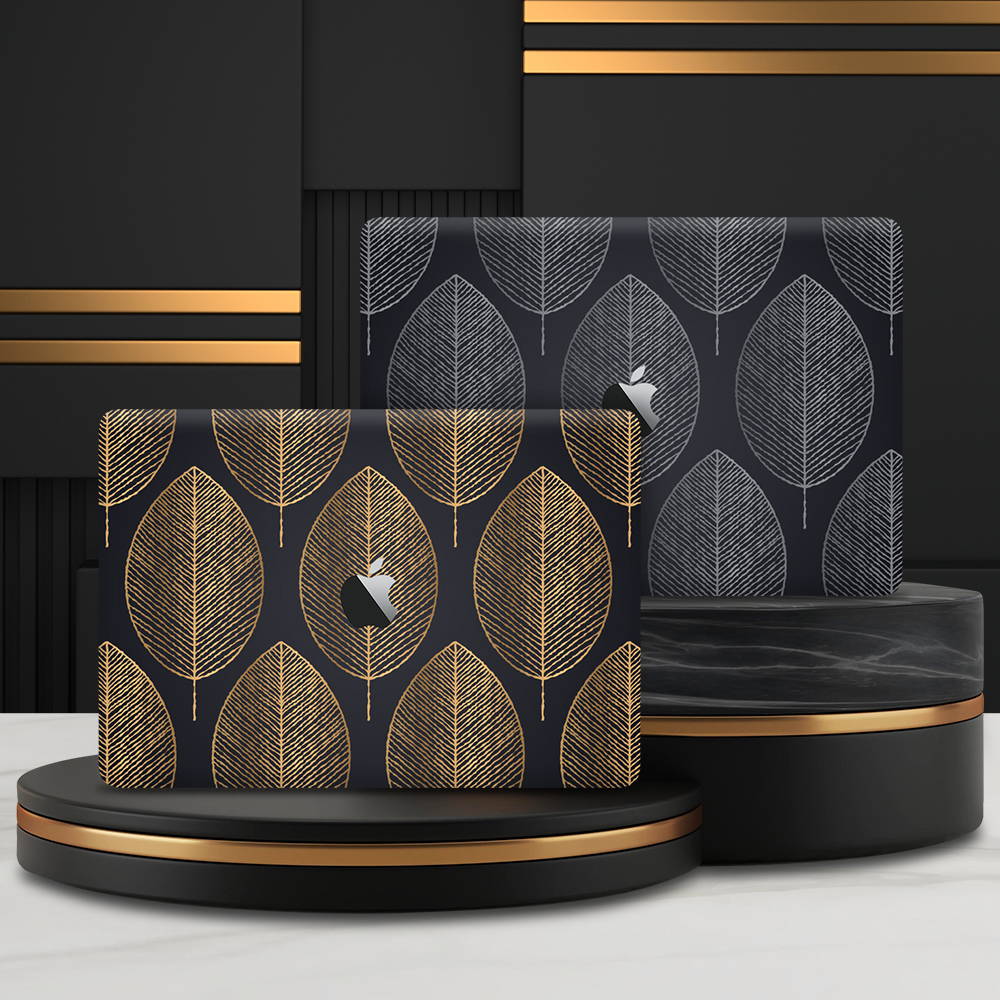 Are you one of the couples who enjoy taking walks in the park while leaves frame your beautiful moments on both sides of the path? Then it's time to express your love for each other with a unique MacBook case which not only brings beautiful feelings of nostalgia to you, but also does it in style!
A sleek black background acts as the perfect canvas to produce a high-end MacBook case sporting large metallic leaves that exude sophistication. Since both of you are matching covers, this case is available in silver and golden laser printed leaves to create the perfect combination of simplicity, elegance, and nostalgia.
The 2-piece protective MacBook case is designed to endure scratches, cracks, and impacts to shield your MacBook from damage while still weighing 0.5lb. Without compromising your Macbook's breathability, the cover is also created with vents to ensure that its functioning is not hindered.
---
1. Custom Macbook Case Photo
The best things in life are customizable! Slick Case makes sure that its customers enjoy maximum benefits when it comes to their service. Now you can make a MacBook case out of your favorite photo(s) to gift your Valentine!
This gift guarantees a hundred percent success rate of impressing your love because nothing can go wrong with a picture displaying your love! Whether it is a shot of you holding hands on the beach, or a click of an embarrassing moment your lover faced, you can get it all turned into a MacBook cover!
Slick Case uses high-quality printing techniques to print a single photo or multiple photos as per your liking onto the 2-piece protective cover. With only 1mm thickness and 0.5lb weight, the product is both tough and lightweight. With fully vented holes, your MacBook can easily breathe through the case.
Plus, you can also get a photo iPhone case in case you need a picture printed on a mobile phone!
---
2. Custom iPhone Initial Case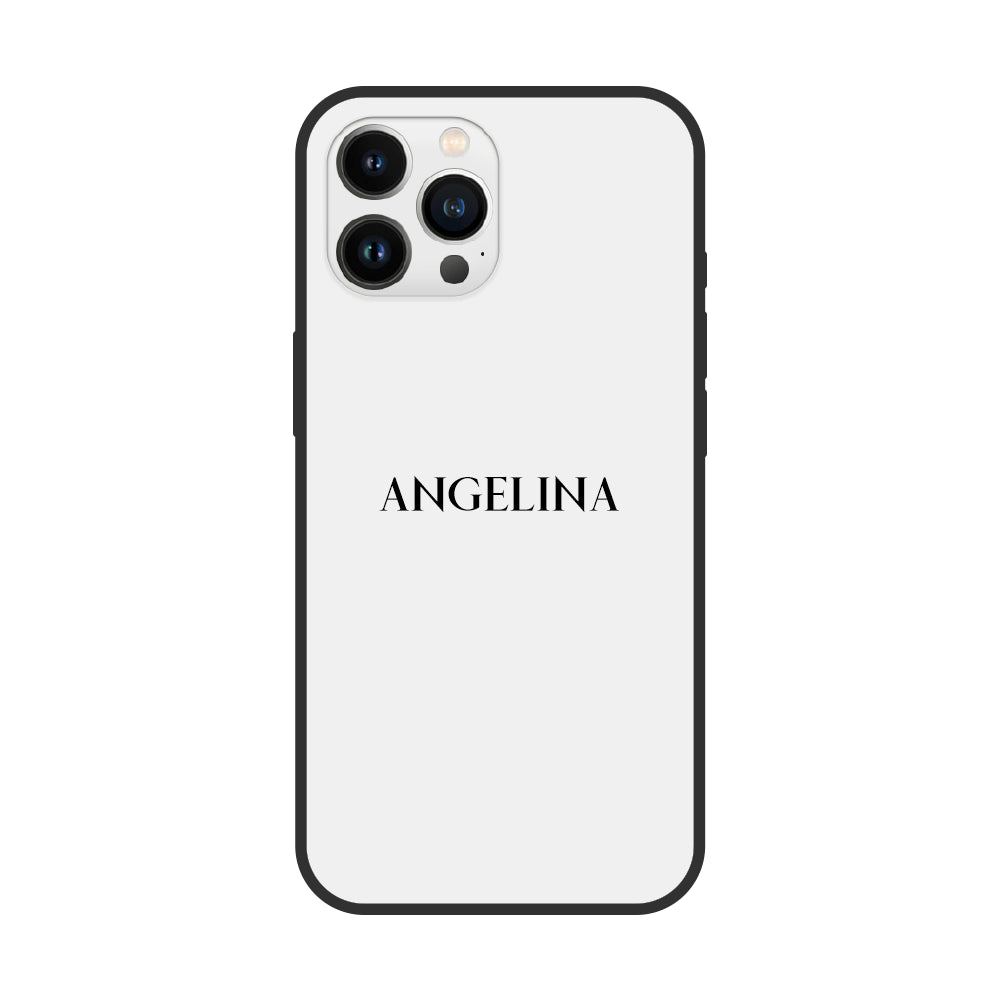 Classic and alluring - this classic design never goes out of fashion! Your. name or any text layered across this high-quality case gives you the chance to add some personality to your cover. The text is available in 10 different font styles and can be your lover's name, a quote, or even a personalized message for your loved one.
The design does not fade away even after long and rough usage, so you can have both the floral design and your name on the case forever! With a shock-proof function, you can expect both protection and style from this iPhone case made just for you (or your loved one)!
---
Since gadgets are constantly used by people, it is a must that you give them a personal touch by accessorizing with things that define you. And this Valentine, surprise your loved one with a gift that defines your relationship and speaks volumes of your love. And to top that off, make it a gift that promises to protect just as much as it offers to adorn your beloved gadgets!
---
Collection 2019
Sale 70% Off
Title for image