MacBook Air vs. Pro: The Best Comparison Ever
Posted by BETH SLICK CASE
MacBook Air vs MacBook Pro: Which should you buy?
Some people would say choosing between a MacBook Pro or a MacBook Air is easy, but it takes a lot consideration especially if it is your first time, or simply a wise buyer looking to invest in a durable work or study machine. Apple's 2022 laptops are now comprised of a 13-inch MacBook Air and three MacBook Pro variants: 13 inches, 14 inches and 16 inches. Although both models now come with M-series processors delivering breathtaking performance and endurance, there are some key differences you need to know that could help you decide which one suits you the most.
---
Apple used to have 3 categories of portable laptops namely MacBook Air, MacBook 12 inch and MacBook Pro which had different footprints, prices, specs. People were always confused about what was best for them. But come 2018, Apple ditched MacBook 12 inch laptop along with the MacBook Pro without the Touch Bar. Apple has upgraded and condensed the MacBook range so you now have to choose between an Air and the Pro.
Now, which one to buy? So, folks let's go down this road to decide what's best for you. I said best for you because 'Best' is a relative term here. What's best for me might not be the best for you.
I would like to mention first here if you have made up your mind for 15-inch screen size or the Touch Bar, then it's no brainer for you, Go for MacBook Pro as these are not available for MacBook Air. Likewise, if your budget is around 1100$ and you can't go up, then you have to settle up for the MacBook Air. Now, if the above conditions don't bother you, let's compare on them on the pillars important for any laptop in the world.
Also, we will be making like for like comparison between the two i.e base model for both of them and 13'' model for MacBook Pro.
---
When it comes to laptops, MacBooks are always the market leader in build quality, aesthetics etc. Same stands true for these MacBooks also. These are some very lightweight, slick piece of hardware. Notably, the new MacBook Air has shifted from the wedge design it's had for years and now has a flat-edge chassis like the MacBook Pro. But Apple has made it very slim at just 11.3 mm (1.13 cm) thin.
In the slickness and lightweight category, MacBook Air is the winner.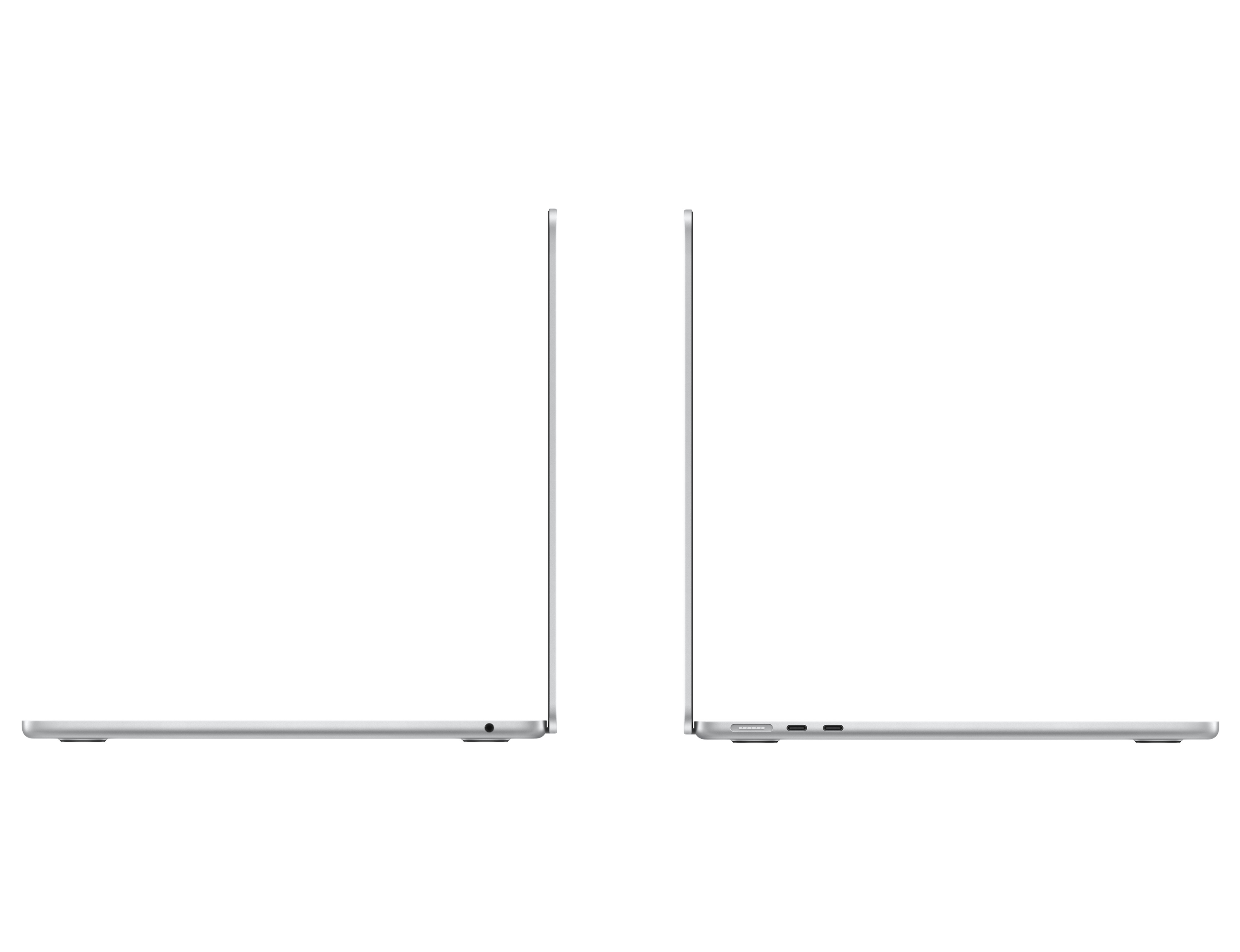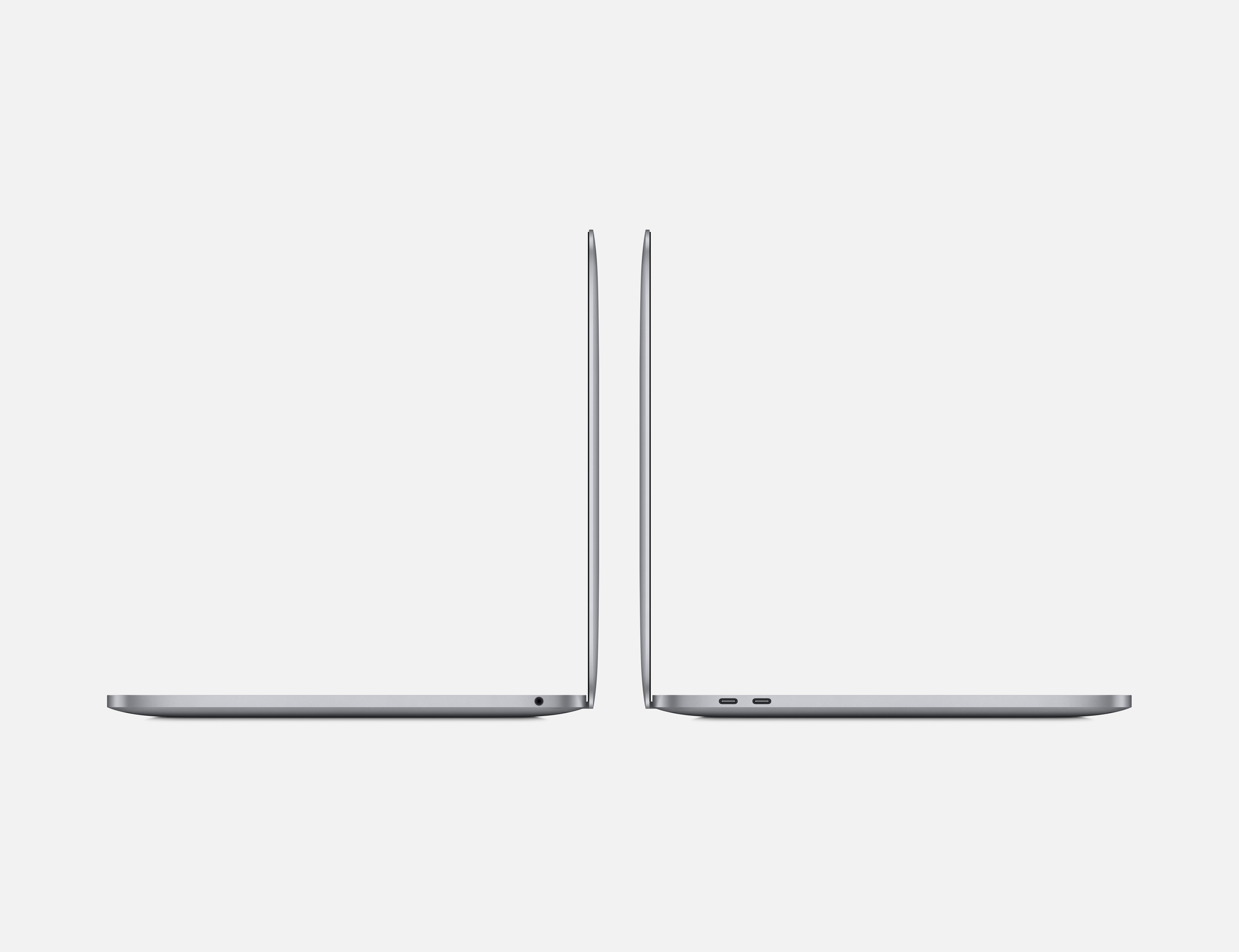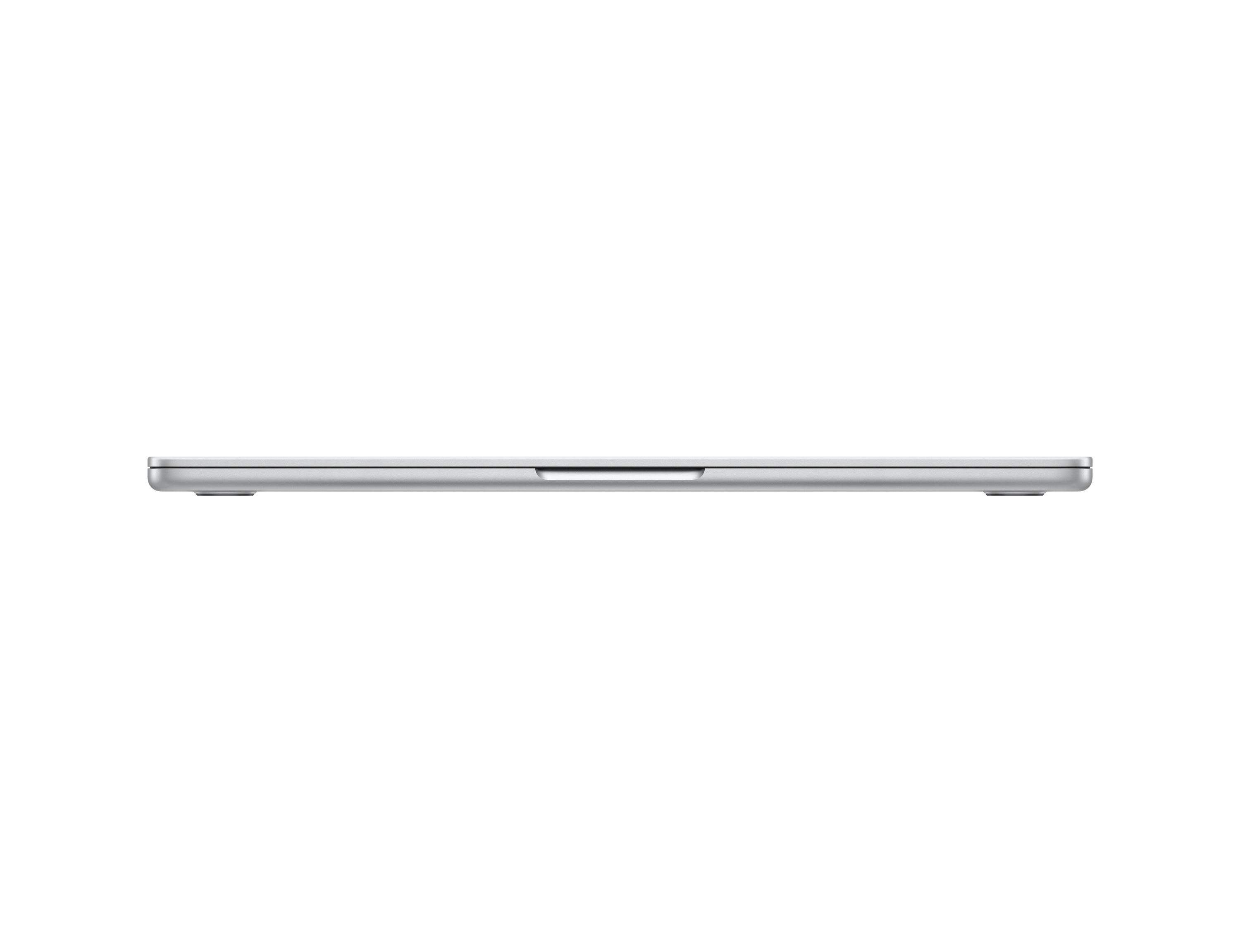 2022 MacBook Air
2020 MacBook Air
13″ MacBook Pro (2020)
Weight
2.7 pounds (1.24 kg).  
2.8 lbs. (1.29 kg)
3 lbs. (1.4 kg)
 
Thickness
0.44 in. (1.13 cm)
0.16-0.63 in. (0.41-1.61 cm).  
0.61 inch (1.56 cm)
 
Width
11.97 in. (30.41 cm)
11.97 in. (30.41 cm)
11.97 in. (30.31 cm)
 
Depth
8.46 in. (21.5 cm)
8.36 in. (21.24 cm)
8.36 inches (21.24 cm)
 
    Display size  
13.6 in.
13.3 in.
13.3 in.
 
Finishes

Silver

Space Gray

Starlight

Midnight

Silver

Space Gray

Gold

Silver

Space Gray

 
---
The 2022 MacBook Air and 13in MacBook Pro both run on Apple's M2 chip. Like the M1 chip, which you can still get in the entry-level MacBook Air, the M2 has eight CPU cores, four of which are high-performance cores and four are high-efficiency cores. This is where MacBook Pro really Excels over MacBook Air.
All variants come with default RAM configuration of 8 GB but configurable up to 16 GB.
Macbook Pro is the winner by huge margins here.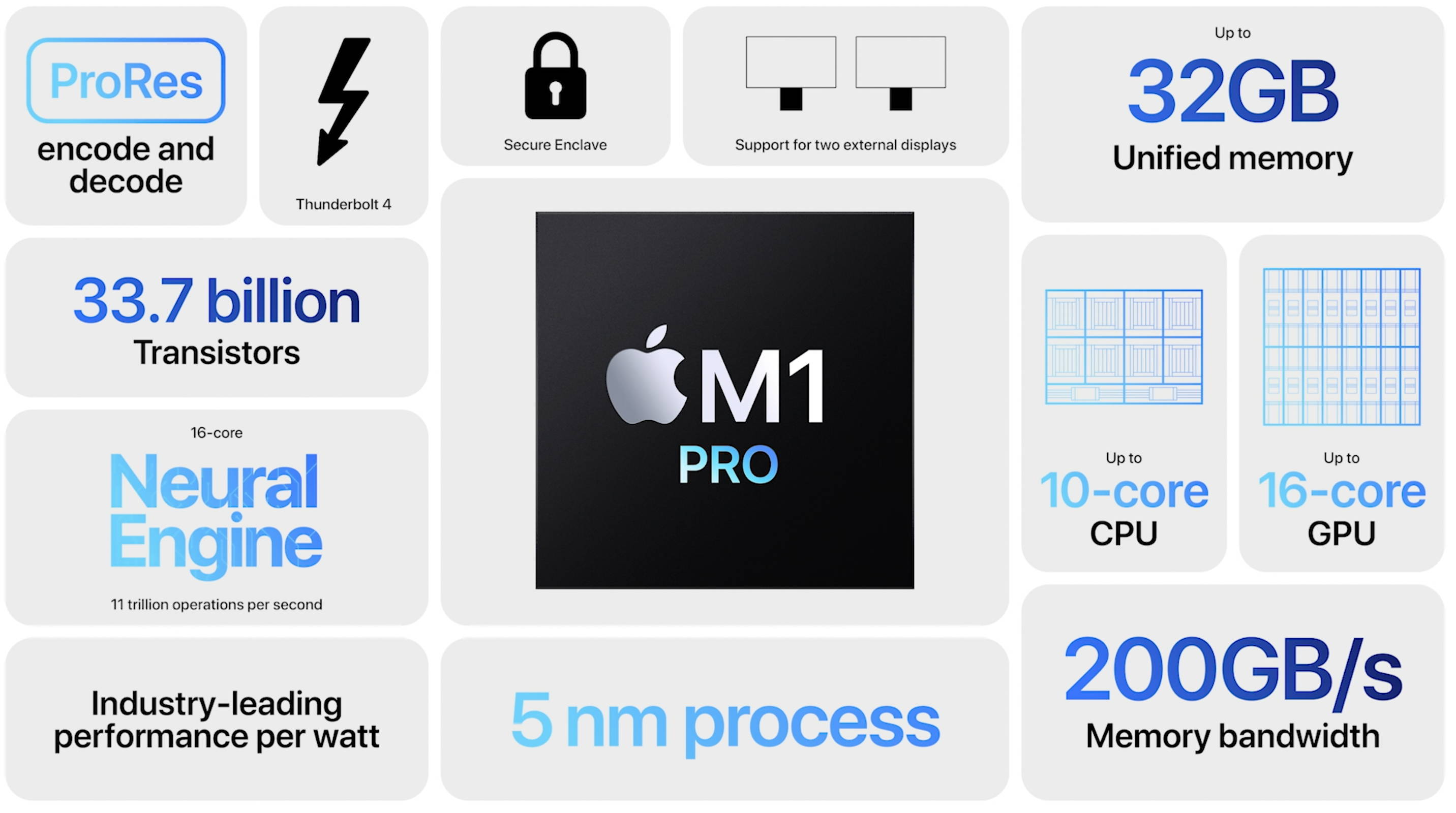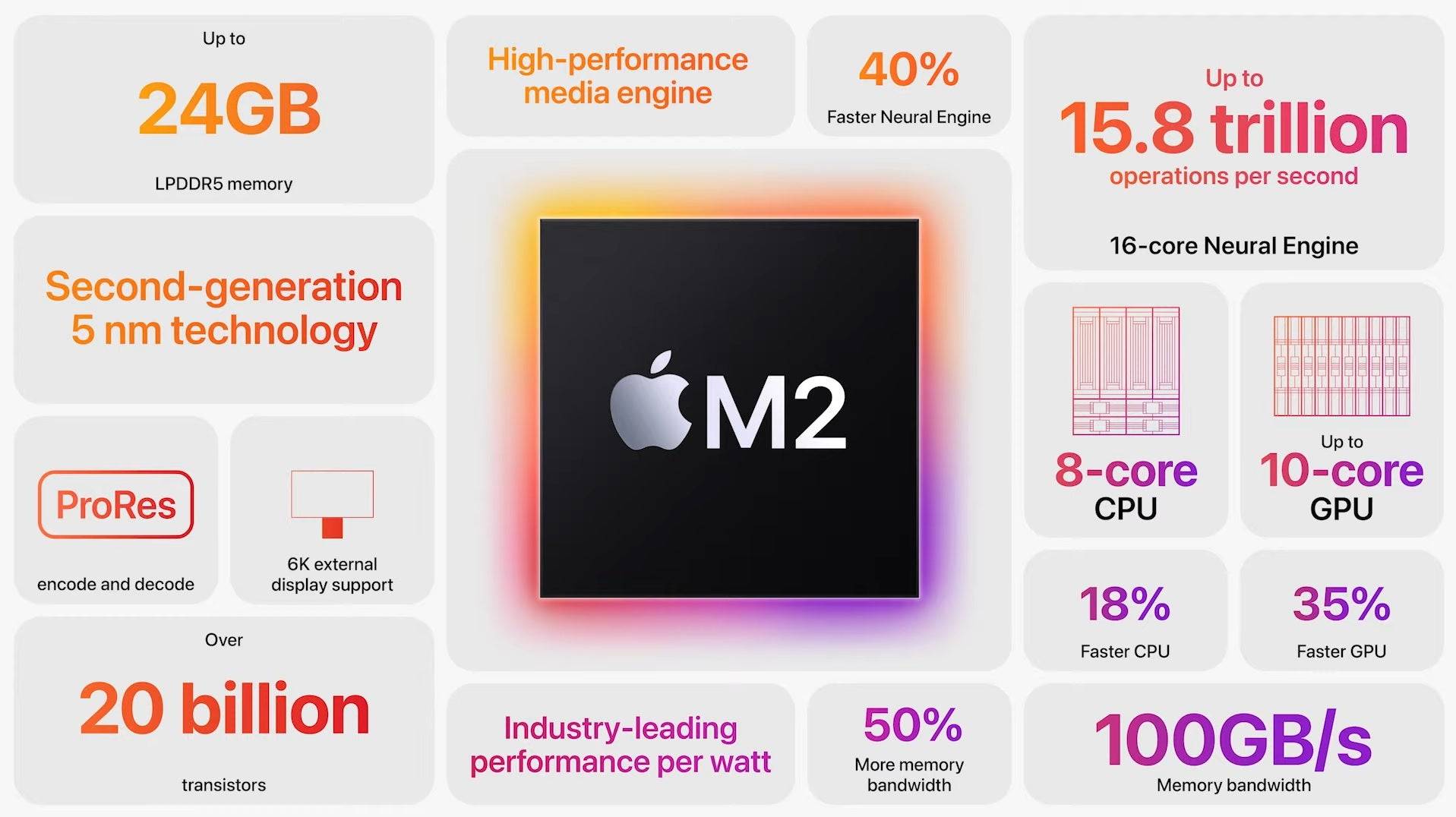 Hardware
2022 MacBook Air
2020 MacBook Air
13″ MacBook Pro (2020)
 
CPU
M2 – 8-core
M1 – 8-core
M2 – 8-core
 
Storage
Up to 2TB
Up to 2TB
Up to 2TB
 
RAM
8, 16, or 24GB
8 or 16GB
8, 16, or 24GB
 
Graphics
Up to 10-core
7-core
10-core
 
Neural engine
16-core
16-core
16-core
 
FaceTime camera
1080p
720p
720p
 
Speakers
4-speaker system with wide sound
Stereo speakers with wide sound
Stereo speakers with high dynamic range
 
Mics
3-mic array
3-mic array
Studio-quality 3-mic array
 
Thermal management
Fanless
Fanless
Active cooling with fans
---
Macbook displays always perform above the industry model. They are bright, colour accurate, excellent backlighted. The 2020 MacBook Air and Pro 13 inch, both models have 13.3-inch LED-Backlit true tone display with in-plane switching technology, 2560*1600 resolutions with a PPI of 227, but the 2022 MacBook Air boasts a 13.6 inch display due to its thinner bezel.
But MacBook Pro's have awesome brightness peaking at 500 nits compared to mere 300 nits of Macbook Air. Colour accuracy wise, Air has 96.9% sRGB while pro supports 100% sRGB spectrum with DCP3 support. It also has more dynamic range and supports HDR content too.
So, display wise, MacBook Pro's are better than Air.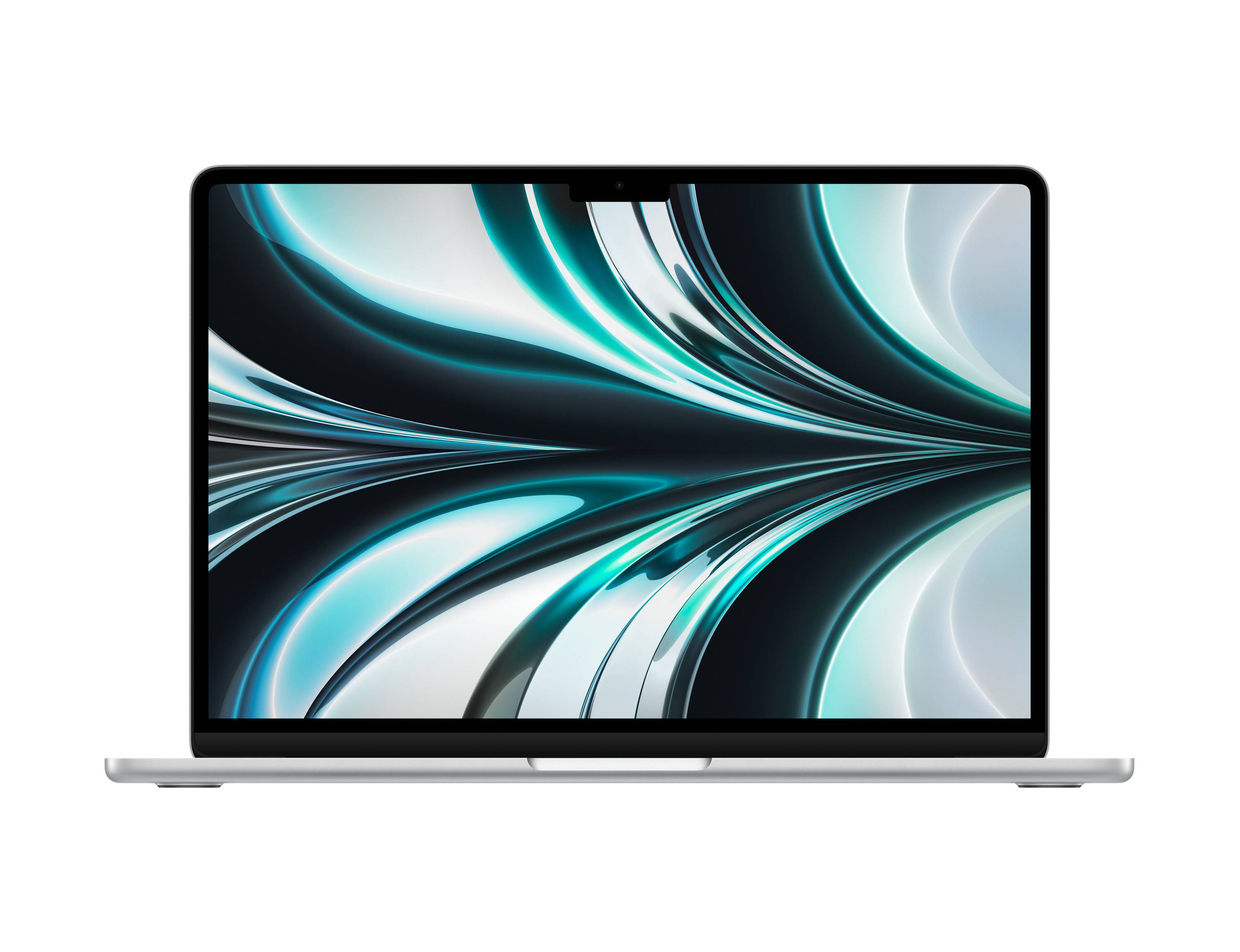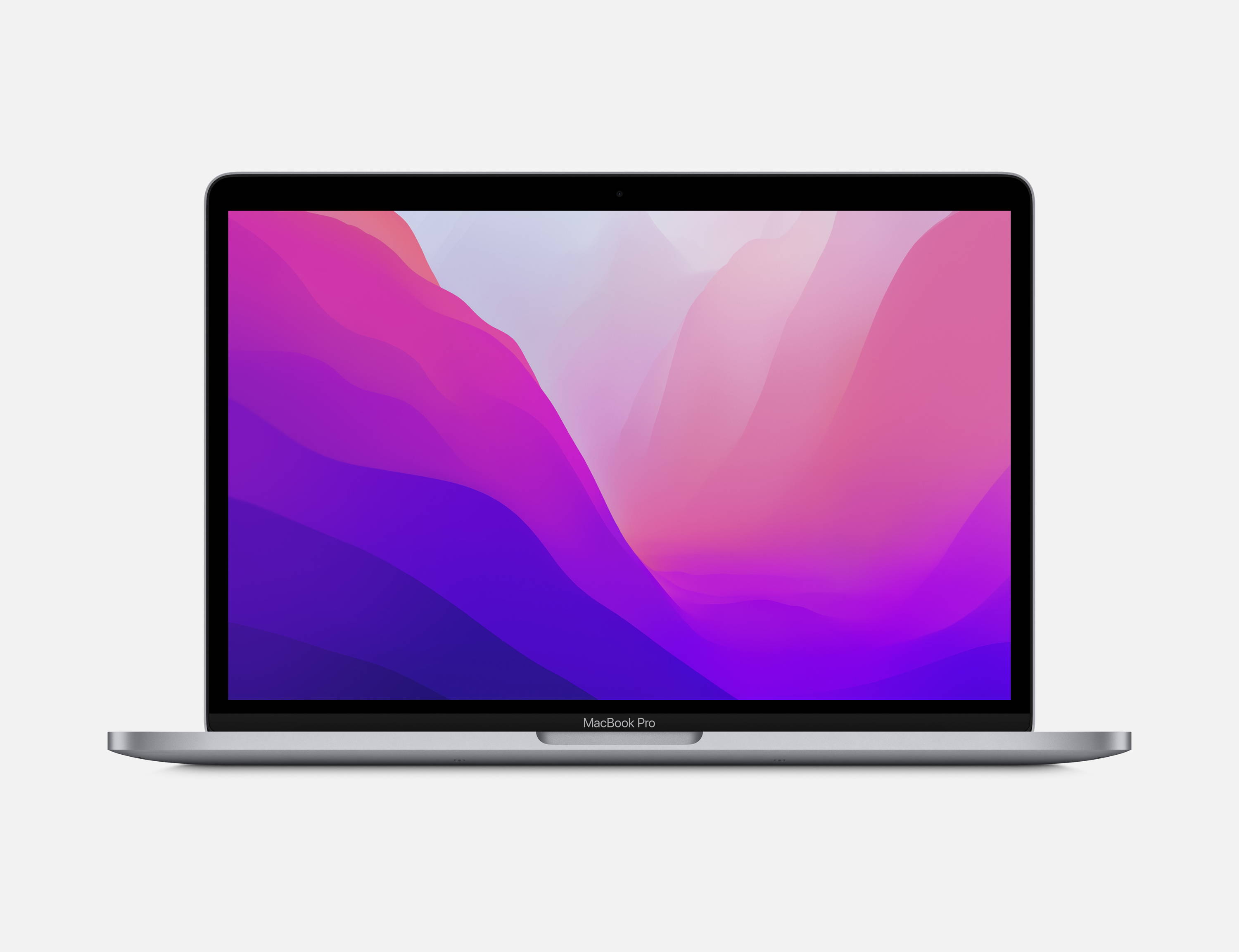 2022 MacBook Air  
2020 MacBook Air  
13″ MacBook Pro (2020)  
  Actual screen size  
13.6-inch
13.3-inch
13.3-inch
 
Resolution
2560 x 1664
2560 x 1600
2560 x 1600
 
Aspect Ratio
16:10 + notch
16:10
16:10
 
PPI
224
227
227
 
Nits (brightness)
500
400
500
---
Both models now have the Magic Keyboard, which is far more comfortable and reliable than the previous Butterfly keyboard. The Magic Keyboard with scissor-switch keys to replace the problematic butterfly keyboard mechanism that featured in earlier models from around 2016 to 2018.
Another notable difference is that the 13in MacBook Pro is the only Mac laptop that features Apple's Touch Bar strip. Apple removed the Touch Bar from the MacBook Pro models in 2021.
Apple creates the industry best Trackpads, Period. These trackpads are so reliable, feels amazing while using, have a great Taptic Engine and supports a number of gesture-based navigation and action which will enhance a macbook users experience. Although MacBook Pro has a slightly larger trackpad than Air.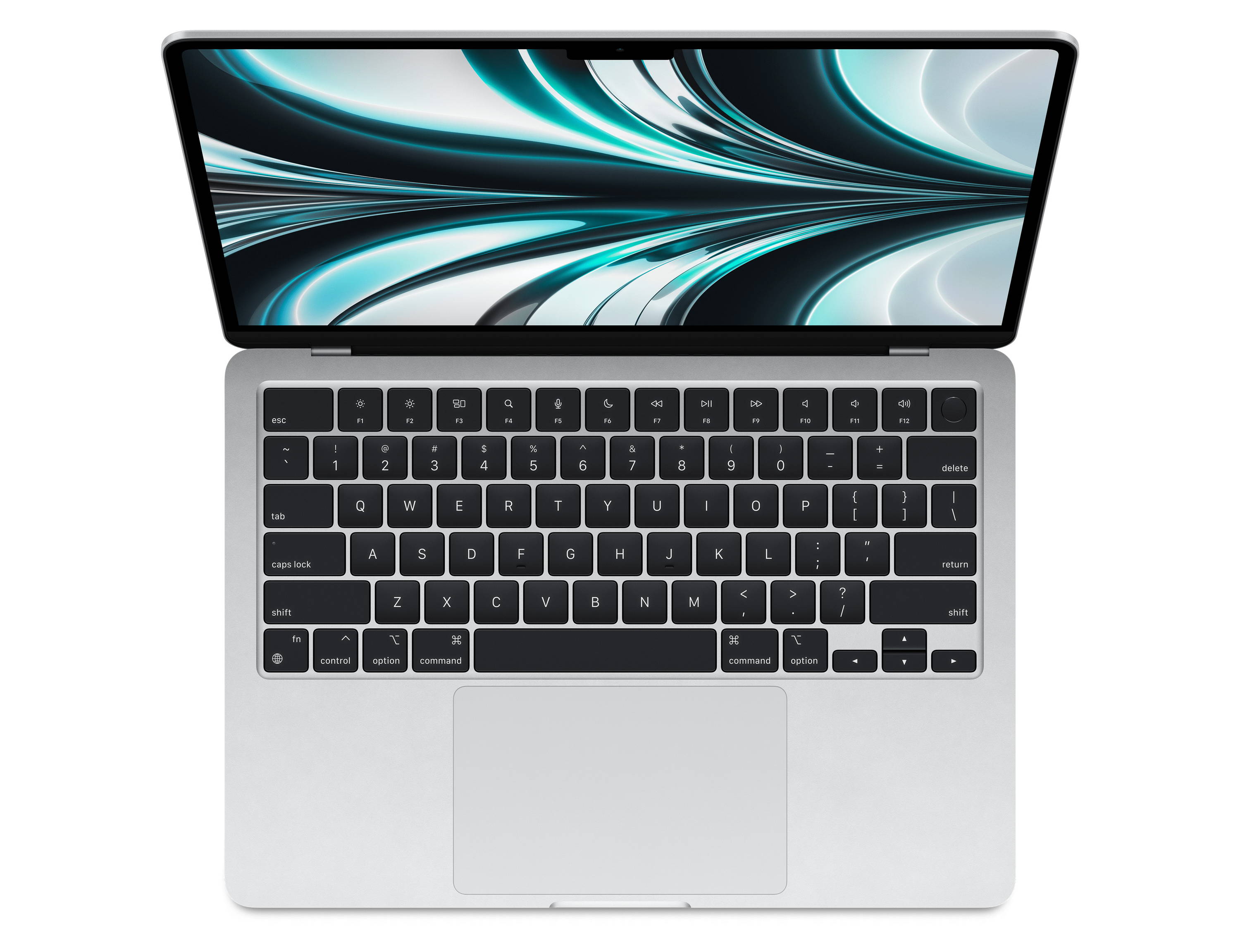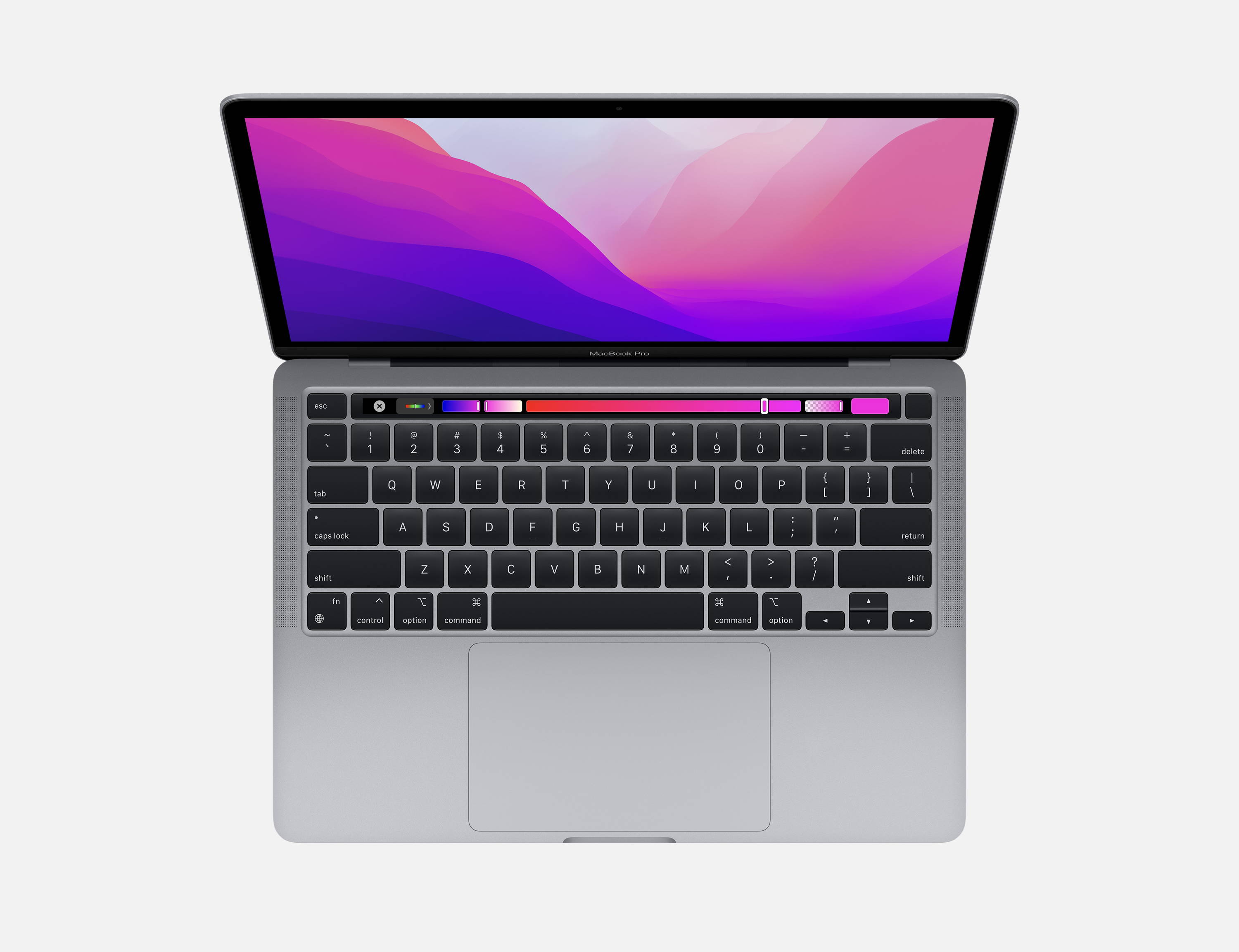 ---
5. Ports and Connectivity
There's not much to this category for either models. Both the new Air and new Pro pack just two Thunderbolt/USB 4 ports for plugging in peripherals, plus a headphone jack for wired headphones.
The only notable difference is that the new Air offers MagSafe charging while the Pro charges via USB-C, so you could make the case that the Air gives you more ports. And that's because the two USB-C ports can remain free while you charge the battery.
A photographer may not like it due to lack of SD card slot, but it is what it is.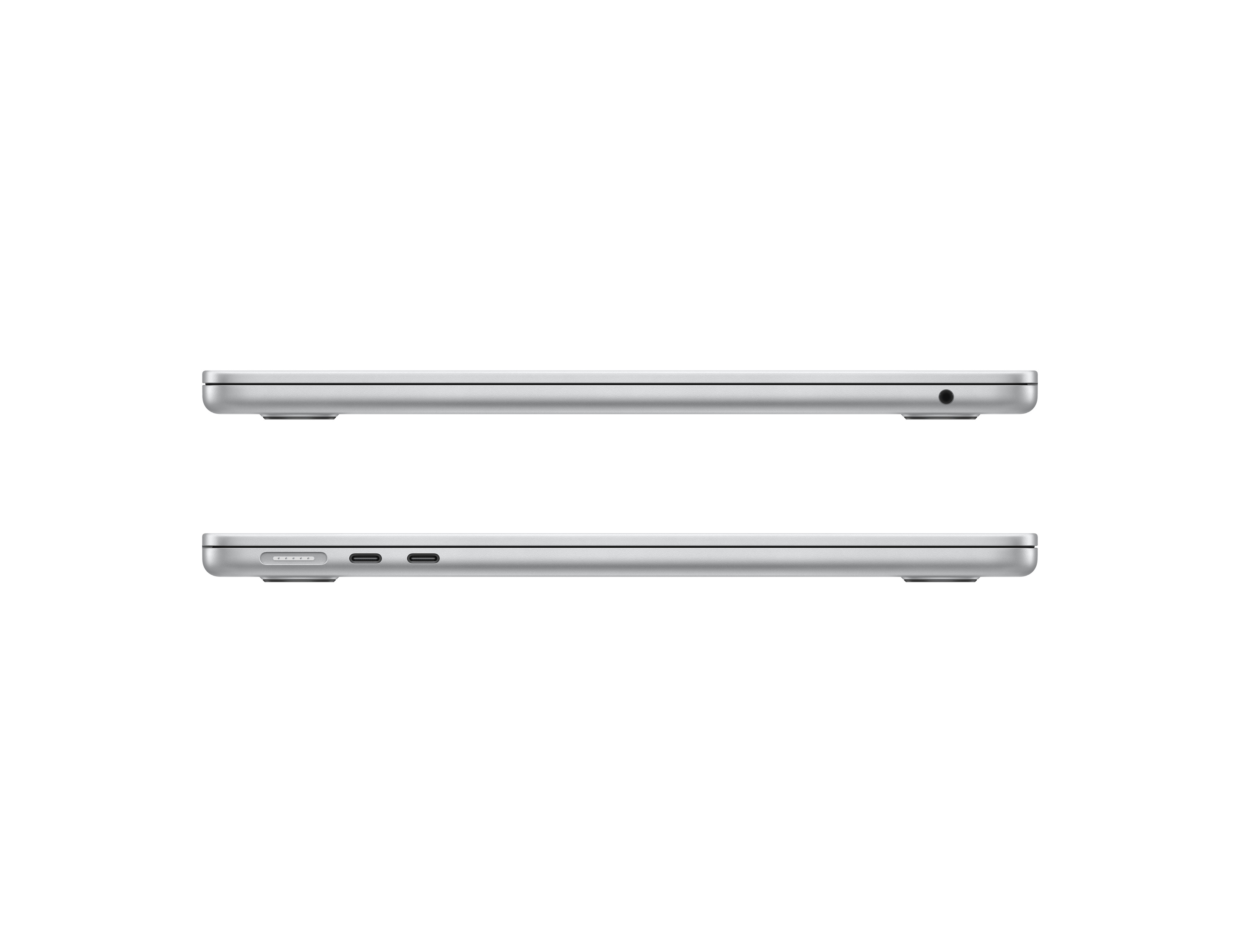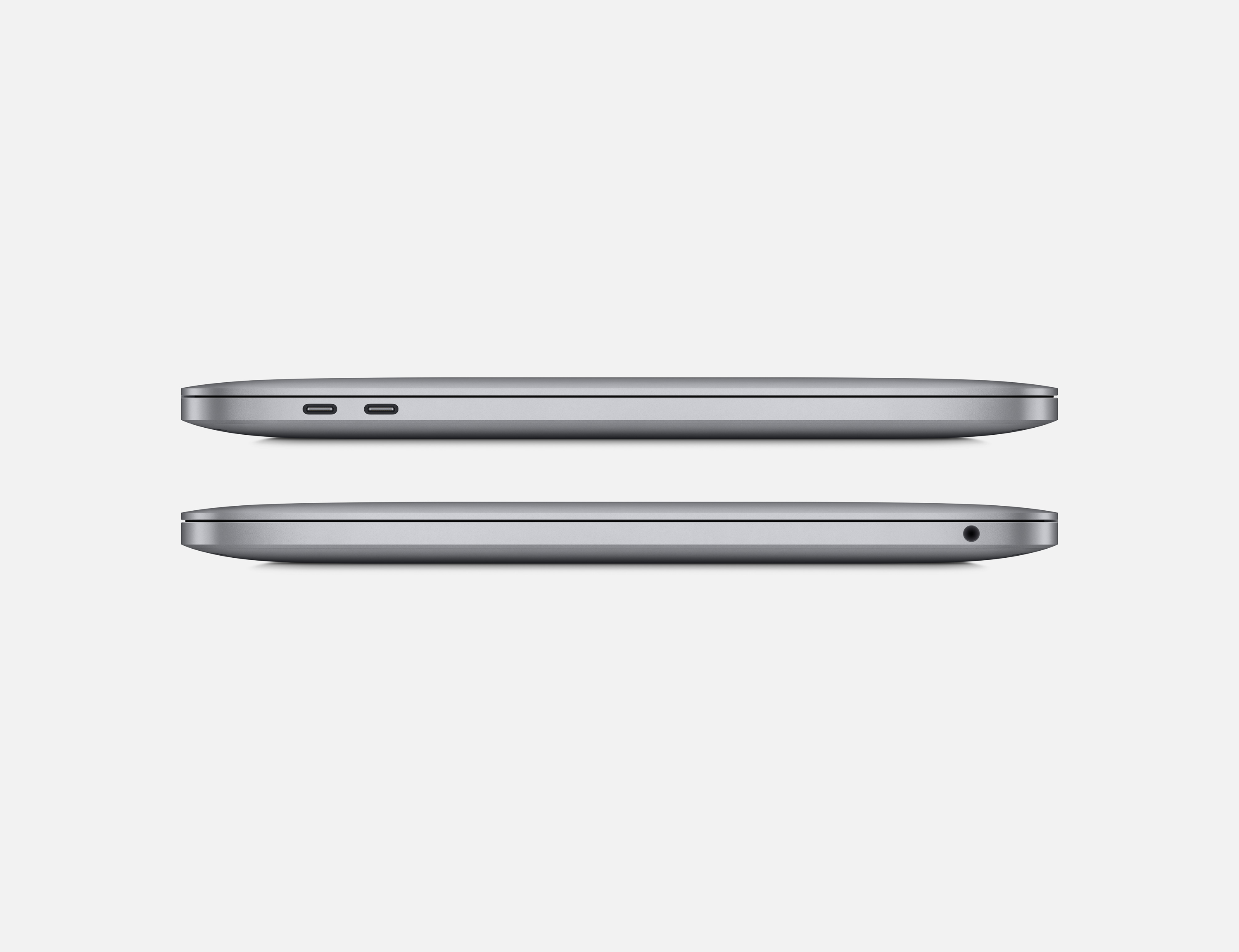 ---
Battery life is the MSP for MacBooks. It outranks windows laptop at any price points hands down. MacOS on top of MacBook's incredible Power Management combined with power-packed dense batteries made them the perfect laptops out there. When comparing battery life between the two, Air boasts 49.9 Watt Hour Li-Po battery while Pro has a slightly larger battery of 58.2 Watt Hour LI-Po battery. But due to more power-hungry processors, Pro laptops last 1 to 1.5 hours lesser than MacBook Air.
 
2022 MacBook Air
2020 MacBook Air  
13″ MacBook Pro (2020)  
Wireless web battery
15 hours
15 hours
17 hours
 
Video playback
18 hours
18 hours
20 hours
 
Included power adapter
30W, 35W, or 67W USB-C + MagSafe  
30W USB-C
67W USB-C
 
Battery capacity
52.6Wh
49.9Wh
58.2Wh
 
---
The MacBook Air includes a sharper 1080p camera, compared to a 720p webcam for the MacBook Pro. However, Apple says that the image quality should be improved on the new Pro thanks in part to the M2 chip. Either way, these specs shuld be good for FaceTime video calls and Skype calls.
We can't say much about the audio quality yet, but the 2022 Air sports a new four-speaker system that's positioned between the keyboard and the display, complete with Spatial audio and Dolby Atmos support. The stereo speakers on the MacBook pro offers the same capabilities, and they're located to the right and left of the keyboard.
---
When it comes to storage, the Air and 13in Pro both come with 256GB of storage at the entry-level, with an additional model offering 512GB. You can also add a larger SSD at point of sale, but the M1 MacBook Air and Pro models are capped at 2TB.
Seriously, that's a hell lot of storage for an SSD. Folks, instead buy hard drives to store media.
---
9. Performance/Geekbench Scores
The final category to compare is the most important one, the performance. Geekbench scores are the best to compare them in terms of performance.
The new MacBook Air delivers almost everything you could want in an Apple laptop thanks to its M1 chip, which enables record-setting performance and battery life. Specifically, the MacBook Air lasts for 14 hours and 41 minutes on laptopmag.com's battery test, making it one of the longest-lasting laptops around. The MacBook Air with 16GB of RAM scored a resounding 5,962 on the Geekbench 5.2 overall performance test, crushing the XPS 13 (5,319, Core i7-1165G7) with an 11th Gen (Tiger lake) Intel Core. The Surface Laptop 3 (4,791) with 10th Gen Intel chips dropped further behind, but still topped the category average (4,178).
The 13-inch MacBook Pro crams a lot of power with its new M1 chip. This powerful machine can run demanding tasks for longer because it has a fan inside for keeping things cool. The MacBook Pro achieved 5,882 on the Geekbench 5 test, surpassing the 4,215 premium laptop average. This machine has longer battery life, lasting for 16 hours and 32 minutes on laptopmag.com's battery test.
Also, the Macbook air does not have a copper heat pipe, no radiator, just a little fan at the corner. The device gets to a high temperature of up to 100 degree Celsius if extensive work is done for several minutes. Macbook Pro does a very good job in thermals when compared to Air. We can't say Air gets throttled, but it does get affected.
---
Both the MacBook Air and MacBook Pro comes in low-carbon aluminum chassis that we all know is prone to surface scratches. Luckily, there are a lot of options to protect these expensive machines. Slick Case provides not only protection, but also style by creating various designs that will suit each user's personality, lifestyle and mood.
We offer MacBook cases made of durable material that you can install easily; these cases also provide air vents for better heat dissipation and quick access to ports by providing precise cutouts to the sides of the case.
Looking for something more subtle? Then check out our Custom Decals that you can easily stick on (and peel off), giving you the option to design and protect the surface of your MacBook without the extra bulk.
Laptop sleeves are a popular choice for when you want to maintain the sleek look of your macbook, but want to make sure it is well-protected when carrying it around the office, in the school, in a cafe, or on trips. Either way, these sleeves are waterproof and will surely cushion your laptop against bumps, drops and scratches.

---
If your budget is low, then the MacBook Air is your absolute choice, but if you can extend your budget, the MacBook Pro is a far better option to buy considering the number of its Pros. Even though the Air is marginally lighter in weight and has slightly better battery life, the Macbook Pro has a way better screen, hardcore processor, excellent thermals, and high-quality graphics which gives it a smooth performance for the years to come.
Here's a final recap to help you come to a decision on which model is the best for you: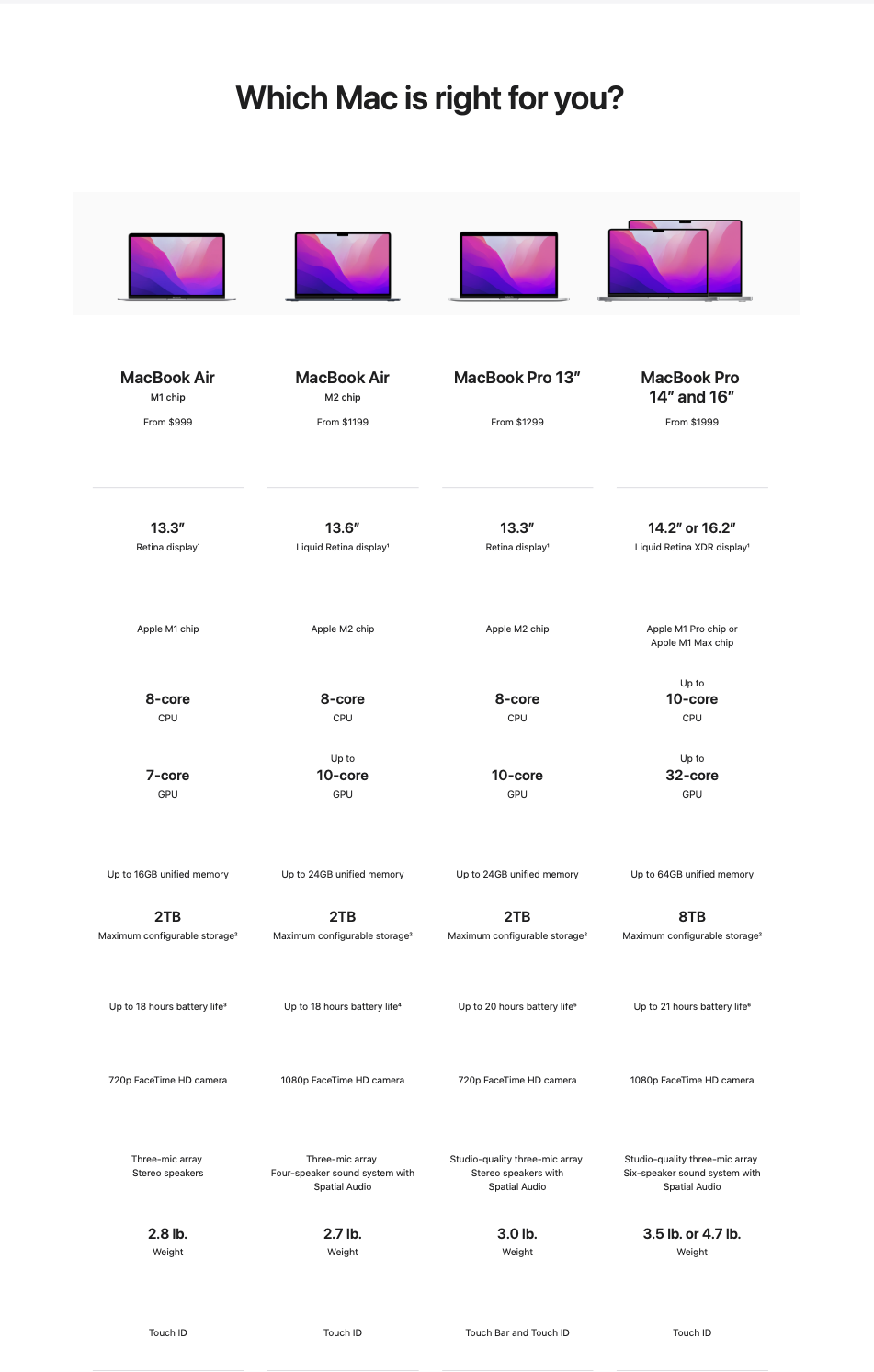 ---
Collection 2019
Sale 70% Off
Title for image