Best MacBook Sleeve and Covers For You
Posted by ADITYA AMAN
Laptop sleeve and covers are bit different than laptop cases. Although their main purpose is to protect your laptop from the elements, they can also be used to express your character and showcase your personality.
Although some MacBook Pro owners prefer to use the store-issued sleeves they got free upon purchase, they can also get a high-quality and well-designed MacBook Pro sleeve and case that would match their personality traits and also secure their devices.
The hunt for the best MacBook Pro sleeve or case that would meet your requirements might be a little overwhelming since there are hundreds of designs for you to choose from. To make your MacBook sleeve hunting and shopping a little bit easier, we listed a number of laptop covers and sleeves that might suit your persona: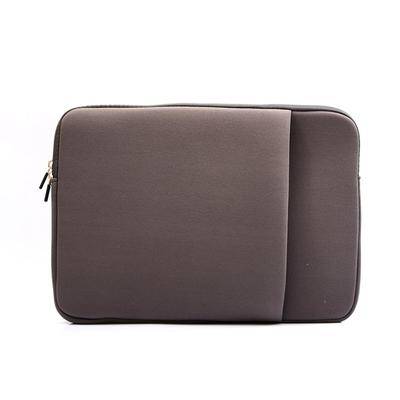 1. Grey MacBook Covers -Plain Zip Bag
Whoever says that the color grey is boring and dull doesn't know how to rock it.  
It might be true that this hue does not scream brightness, but it exudes an air of class and sophistication.
In fact, this color is the top choice of minimalists and business owners. The Plain Grey Zip Bag looks simple and classy and will make you look like every inch of a respected businessman.
Apart from the timeless look and durability, this laptop bag also features side accessory pockets where you can put small items and valuables that are very important for your business. Practical and durable, it would go well with your business suits and looks.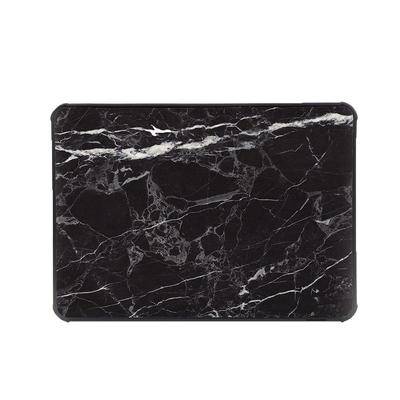 As they say, black is always in and never goes out of style.
If you are the type of laptop owner who prefers to stand out in a timeless way, then the Black Alabastrine is the one for you.
This MacBook Sleeve is designed to imitate the classic marble -like look and showcase your slick and smooth personality.
Aside from the elegant design, MacBook users can ensure that their lappies would be protected and covered through and through with its high-quality hard coating material. Scratches and dents will never lay a finger on your device.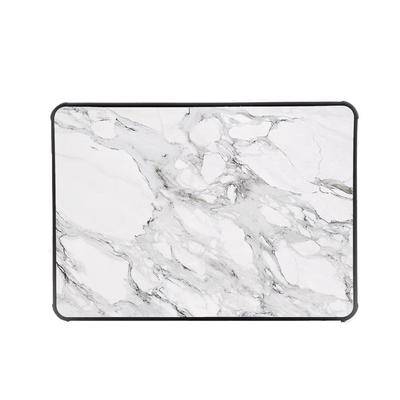 A variation of the Albastrine cover, this MacBook Sleeve makes white something to die for.
The smooth and classic look will make your MacBook look like a timeless piece and it would perfectly match your elegant style and personality.
At first glance, people will think that you are carrying some sort of artwork from a museum. Like the Black Alabastrine case, it exudes the aura of sophistication and timelessness.
Plus, you can rest assured that your MacBook will retain its brand new look as its durable material will protect your equipment from the elements. You can use this as an substitute to your Black Alabastrine, depending on your look and mood.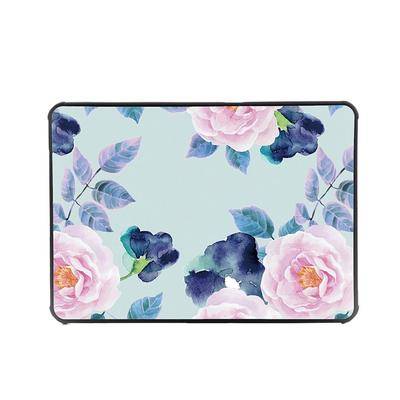 Some laptop owners shy away from outrageous designs thinking that it might be too loud for their taste.
But there are MacBook sleeves and cases with graphics and designs that are subtle but still match the owner's personality, like the Floral Paradise case.
This case is designed for individuals who are into nature and floras. The case displays a girly look and perfect for MacBook users who want to showcase their sweet and subtle traits.
Thin and made of lightweight but durable material, this case can protect your laptop from accidental cracks, scratches or damages.
There are other variations of Floral Paradise case and you can choose the design print that would suit your taste. Whether it is tropical or something dainty, you can have your pick of this case.
Moms have all the right to show their awesomeness, even with their laptop cases. This slick Captain Mom MacBook Pro case will bring out the hero in every mom out there, just like Captain Marvel does.
The superhero color scheme and monogram make the case pop and easy for busy moms to spot. This case is made of leather and is water-resistant.
Moms can ensure that their MacBooks are safe at all times, thanks to its soft polyester lining. The material protects the equipment from bumps, scratches, and dents caused by active kids or pure accident.
Best of all, it is very easy to install and uninstall thanks to its magnetic clasps.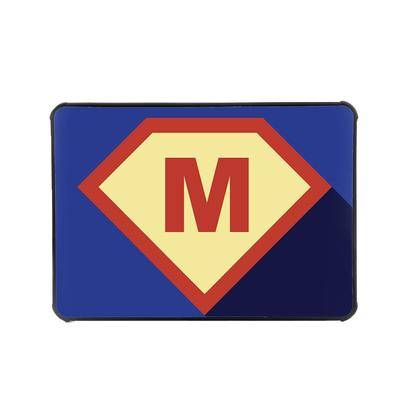 Another MacBook case that moms will love is the MOMvelous case. The design is based on our favorite's superhero monogram, with a big "M" is imprinted on the front top of the slick case.
In contrast with the Captain Mom case, the MOMvelous case is more subtle and simple but the bright red color of the material makes it quite easy to see.
Made of high-grade and durable material, moms can expect their laptops would be secure against unwanted scratches and bumps that can ruin the value and beauty of their MacBooks. Like any other slick case, it is lightweight, not bulky, and very easy to put.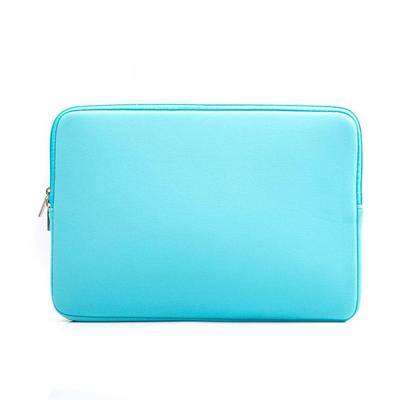 As mentioned, some MacBook users are quite hesitant to pick bright colors or outrageous designs since it might be too loud for their liking.
However, there are still laptop covers and zip bags that can provide you with added laptop protection but also express your mood and character.
A Turquoise Padded Sponge-Lined Zip Bag can be a good investment to ensure that your MacBook Pro will be safe when you carry it around.
Made of top-quality fabric and pad sponge, you can easily put in your laptop and slide it into your backpack or briefcase.
It is slim, lightweight and perfect for varieties of laptop brands. It also comes in different colors and hues.
The Turquoise color might be the perfect laptop cover for individuals who love bright hues and want to stand out from the crowd. But you can also for other colors as alternative covers or when it suits your mood at the moment.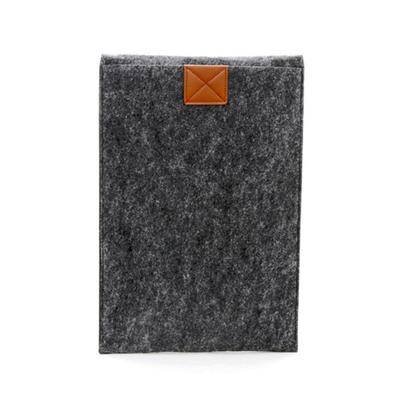 If you aim to look professional, this might be an option for you. This MacBook sleeve is made of 100% natural wool felt that will not only protect your MacBook from dirt and scratches but also highlight your professional look.
Since it is made of lightweight material, it is very easy to carry around and your laptop will fit snugly inside. Practical and fashionable, you can bring your equipment to a meeting or outside with an added layer of protection.
Trust this sleeve to give you and your device utmost service, even in the looks department. The sleeve is 3-4mm thick with a front flap Velcro closure and provides strong protection to your MacBook.
Keep in mind the main purpose of these items is to help you maintain the integrity of your device. Although some cases will fit your design requirements, it is still best to go for quality and longevity. Pick accessories that are made of trusted and high-quality materials. It would be best to check these accessories to ensure that they are authentic and have no hidden damages.
Lastly, be sure to deal with credible MacBook sleeve and case e-tailers. They will provide you with amazing options and designs that would match your taste and quality requirements. Do not deal with shady suppliers giving you low-priced items. These items usually are low-quality and might compromise the value of your device. Although authentic items can be costly, you can vouch for their quality in the long run.
Let us know which product you liked the most and do you have any suggestion for us to bring new products?
Not Looking For Sleeves? Buy a Case Instead!
Collection 2019
Sale 70% Off
Title for image