iPad Apps & Accessories to Turn Anywhere Into Your Workspace
Posted by BETH SLICK CASE
Apple just announced their all-new iPad lineup, which includes the new iPad Pro, iPad Air, iPad, and iPad Mini. With iPad gaining popularity over the years, we've decided to look into the fuss and breakdown why you should get an iPad and moreover, top iPad apps and accessories to turn anywhere into your workspace!
---
Top 3 Reasons iPads Can Boost Your Productivity

To understand how you can take full advantage of an iPad, let's first take a look at the top 3 features that contribute to its gaining popularity:

Portability
Lightweight and thin yet equipped with screens up to 12.9 inches, iPads make performing daily tasks smoother and easier than an iPhone. There are many iPad models to choose from to better balance your needs between portability and functionality - iPad mini, iPad Air and iPad Pro. Whatever your desired model is, portability is at the core of iPad's design and you can easily carry iPads everywhere.
Versatility
From leisure, business to personal use, iPads are more capable than you imagine. iPads have built-in apps that you may be familiar with if you have an iPhone or MacBook, but for productive people and overachievers, you can exploit iPads' full potential by utilizing the right apps and accessories. Combined with its portable nature, iPads make great tools for side projects, catching up with work or school work on-the-go.
Internet Accessibility
All iPad models allow wifi connection, which makes going online a breeze in urban areas. However, if you want your iPad to be able to go online at all times, there are also iPad models that support cellular data service. What's worth mentioning is that even if you may not have internet access 100% of the time, you can easily pick up where you left off on your MacBook/web or iPhone as many apps sync perfectly between devices. For a person that owns multiple Apple devices, this surely boosts productivity.
Now that you have a clearer idea of what your iPad is capable of, let's dive into some of the most versatile iPad apps and accessories that will turn anywhere into a workspace and supercharge your productivity!
---
Capture & Organize Your Creative Moments on iPad
It goes without saying that capturing and organizing your thoughts, ideas and knowledge is imperative. The iPad has what it takes to help you do that in an efficient (and visually pleasing) way. We've picked out only THE best apps for each category for you to build your workspace with. Let's go!
#1 Note-Taking iPad Apps
Arguably one the most important part of being hyper-productive is jotting down your ideas, inspirations in the heat of the moment and organizing them later for easy access. Students, office workers, freelancers, stay-at-home parents, whatever your profession is, note-taking will help you become more organized and productive.
Some of the best note-taking iPad apps you can find are:
Bear - Minimalist and aesthetically pleasing note-taking app that supports markdown and syncs across devices.
Evernote - A powerful note-taking app with rich features. Great for organization.
Notability - Supports not only texts, but also recording, sketches, PDF markups & more. Great for students.
GoodNote - GoodNote turns your hand-written texts into texts so they are searchable later. It also turns your hand-drawn shapes into geometrically perfect ones. A powerful tool for note taking and supports PDF markup.
#2 Drawing & Painting iPad Apps
Similar to the idea of note-taking, but with visuals. According to studies, 65% of the population may be visual learners, meaning that they learn and think better through graphs, charts, maps, illustrations or any type of visual aids, instead of text-based information. [Find out what type of learner you are with this online quiz] Fortunately, with recent iPad updates, including its ability to work seamlessly with the Apple Pencil, the line between digital and real paper is blurring. As an iPad owner, you can take notes alongside sketches, doodles and simple hand-drawn graphics to help you learn better. It also opens up a door for creators and designers - create intricate drawings and have all of them saved instantly!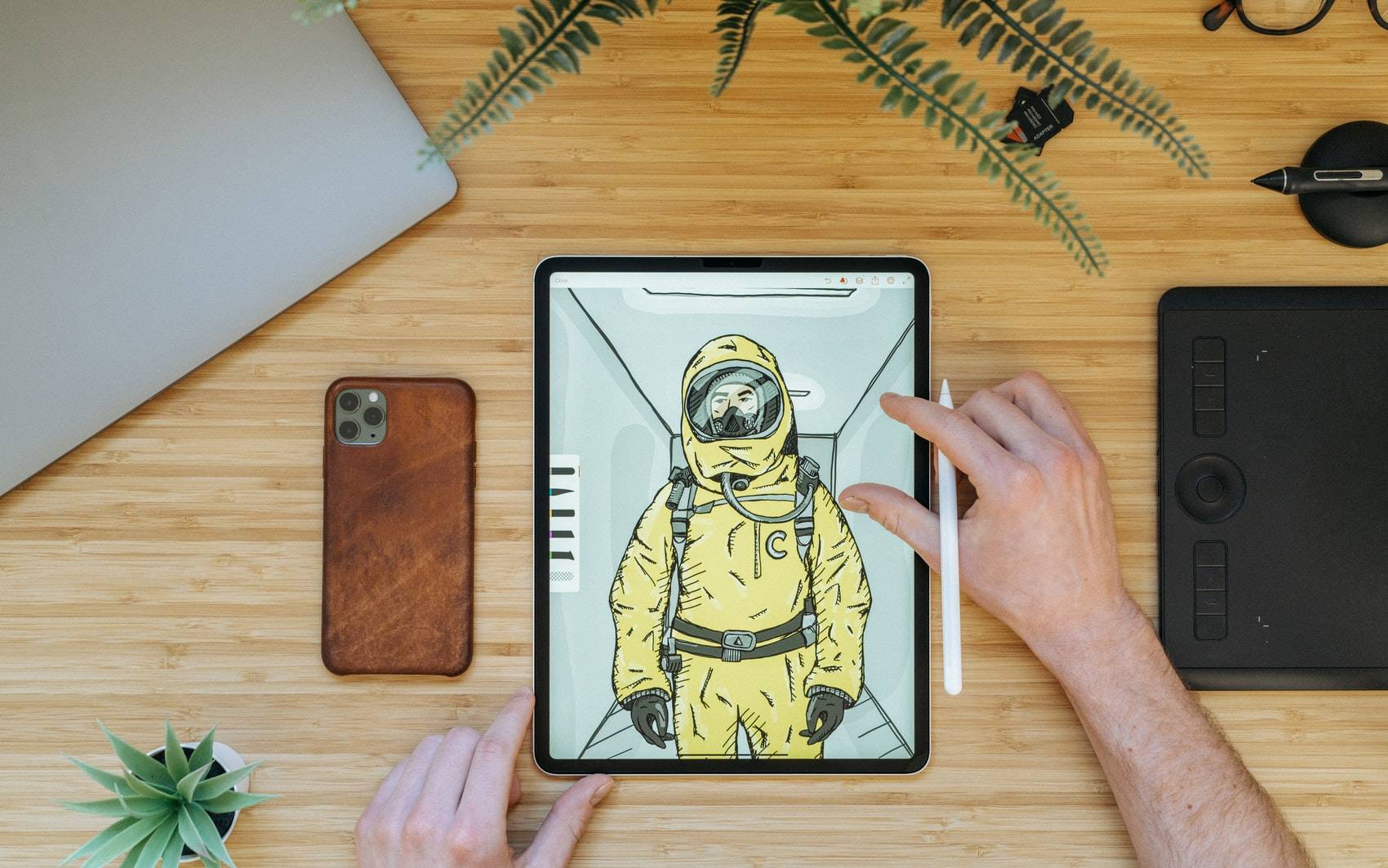 Some of the best drawing & painting iPad apps include:
Procreate - Ultra-high definition iPad drawing app with advanced layer system. Great for artists and creators.
Adobe Fresco - A professional drawing iPad app with powerful tools, and integrates with other Adobe apps. You could even re-play your creation with screen-recorded time lapse videos!
Photoshop for iPad - You can open the same files on iPad and on desktops. App syncs between devices.
#3 iPad Accessories Recommendation - Apple Pencil
"Dream it up. Jot it down." Apple's revolutionary iPad accessory - Apple Pencil, makes writing and drawing on iPad a magical experience. The Apple Pencil will remind you of a real pen/pencil much more than it would a stylus. Gone are the days when navigating through a touchscreen with a stylus feels like an impossible task. The Apple Pencil is smooth, senses tilt and pressure, and works just like a real pen. With iPad accessories like this, upgrading your iPad into a versatile workstation is easy as pie.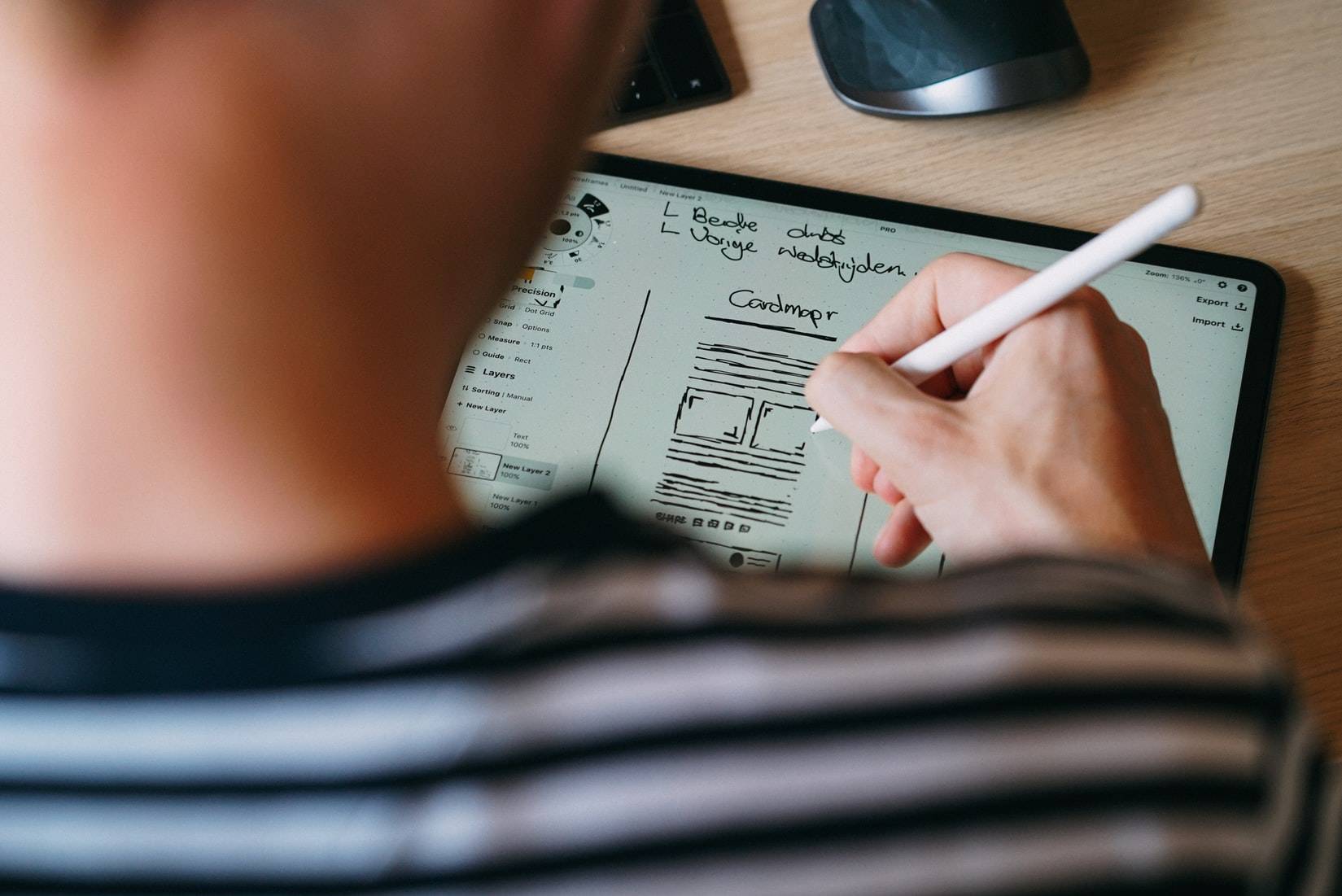 #4 iPad Accessories Recommendation - Smart Keyboard Folio
Another accessory to boost your productivity is Apple's Smart Keyboard Folio for iPad. This Smart Keyboard made for iPads attaches onto iPad as an iPad cover, and when needed, turns into a full-sized keyboard. Typing is still the mainstream and quickest way to input large amounts of information into computers, tablets and phones. With the iPad + Smart Keyboard Folio setup, the experience of working on an iPad closely rivals that of a MacBook or PC.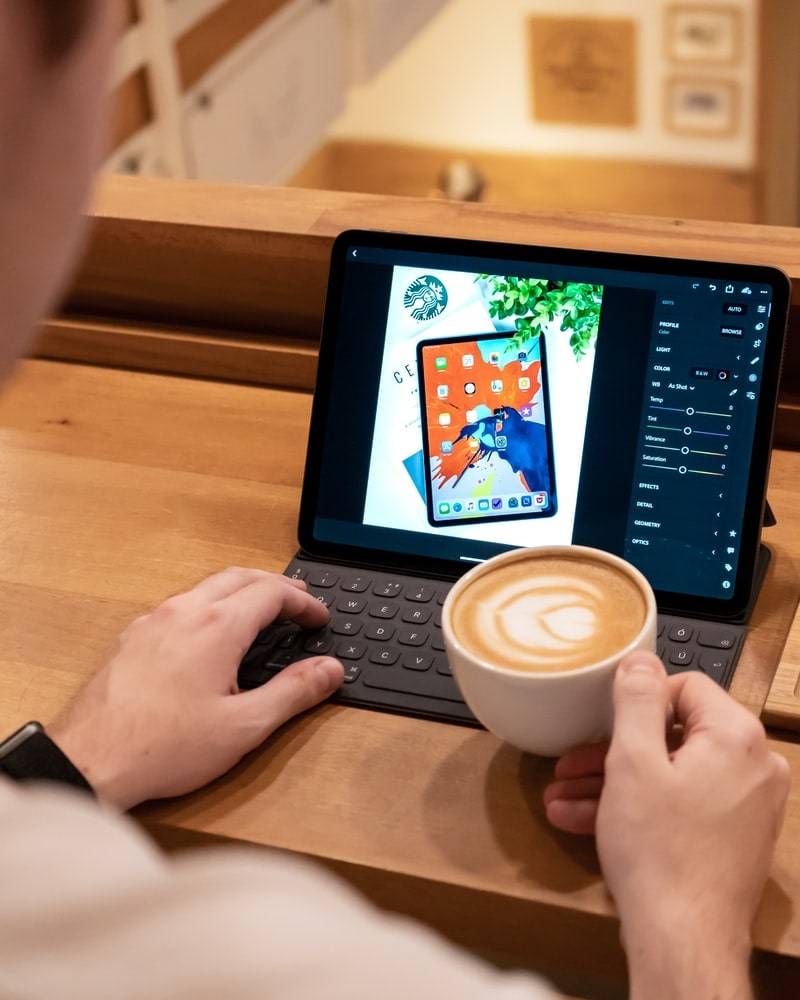 #5 iPad Accessories Recommendation - iPad Covers
Being able to carry your iPad around and work in diverse locations is awesome, but it comes at a risk. iPads are thin and lightweight, meaning that they are, like all things delicate, pretty fragile. To ensure protection for your iPad, it is strongly advisory that you apply a secure iPad cover. Luckily, iPad cases can be just as fabulous as iPhone and MacBook cases. You could even find custom iPad cases or iPad covers that match with your iPhone and MacBook!  
---
Keep Track of & Schedule Your Priorities with an iPad
Being able to multitask is a double-edged sword. While some may be able to actively work on various things at the same time, most may suffer from short attention spans, ultimately decreasing the quality of work. Thankfully, many productivity apps are here to help.
#6 Schedule & To-Do List iPad Apps
Think of schedule and to-do list apps as an external brain to help you keep track of your priorities. These are among the most popular productivity apps because of their powerful features and they often sync across devices so you can work seamlessly and on schedule. iPad's built-in "Reminder" is a good app for this, but if you're looking for more complex features & enjoy different designs, these are definitely worth trying.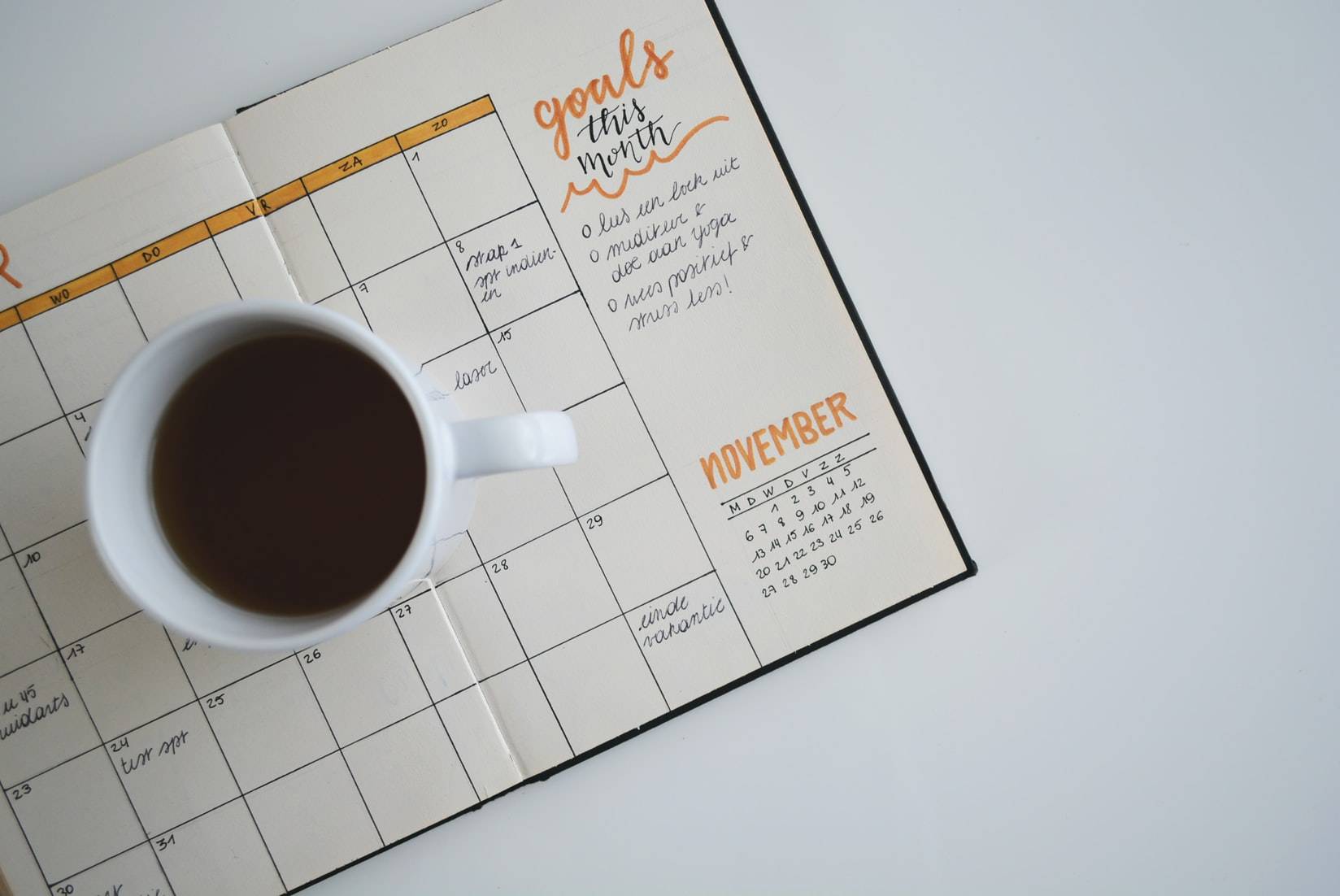 Some of the most powerful iPad apps for this are:
Notion - One of the most powerful (& free!) tool on the internet. It provides features such as clean calendars, to-do lists, roadmaps, databases, just to name a few, to cater to your daily needs.
Todoist - Fulfills all your expectations of a to-do list apps. Great user experience.
Asana - Like Notion, Asana is packed with features to help you organize and manage your tasks. Equally good for business use and personal use.
---
Stay Productive On-The-Go with iPad
How much fragmented time do you have each week? If you live a busy life or travel frequently, it's likely that your time is torn into little fragments and it can be quite hard to make use of it. Thanks to iPad's portability and the internet, you are now able to fit a variety of tasks into your busy schedule.
#7 News & Reading iPad Apps
Keeping up with what's new is a great task that fits into fragmented time. There are tons of apps that not only provide the freshest news, let you take control of your own feed through personalization, but also sync perfectly with your other devices such as MacBooks and iPhones, so you can continue reading what matters to you anywhere, anytime.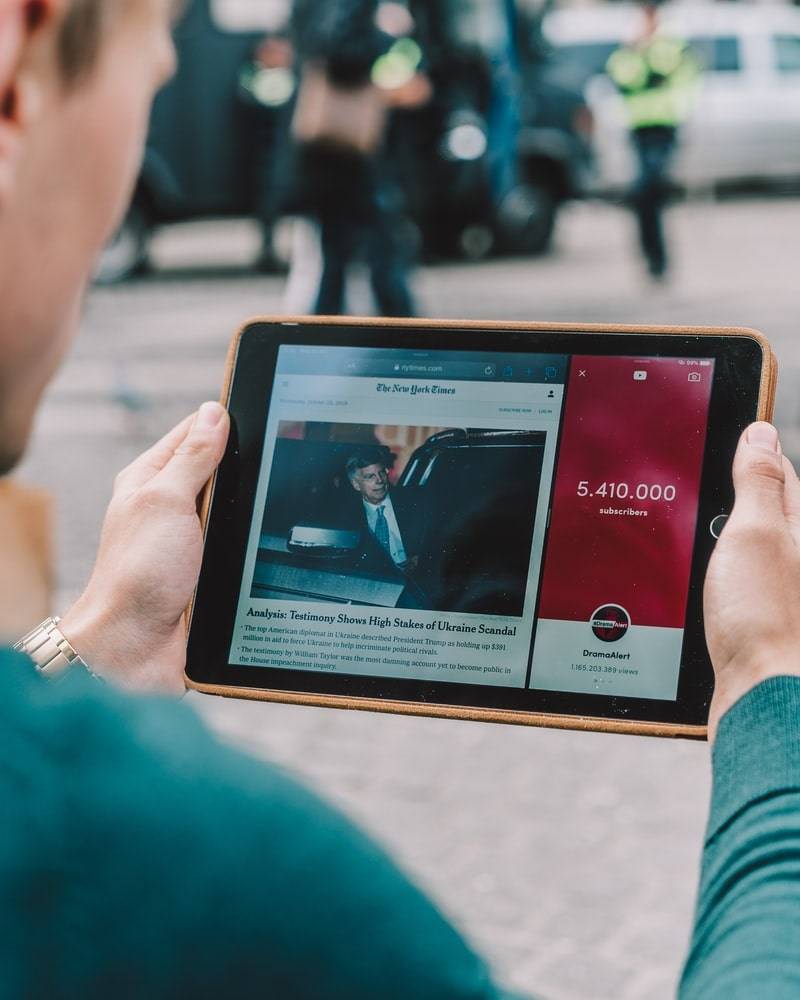 Here are some of our favorite news/reading iPad apps:
Flipboard - An iPad app that curates news and content based on your interests. The app design makes it easy to collect & save content that matters to you.
Pocket - Pocket lets you collect all types of content from any publisher or app that you like to enjoy later. This includes not only just news and articles, but also videos and more.
Google News - Google news is second to none when it comes to personalized feed and showing content from credible sources. With Google News, you get your personal briefing daily, so you can easily keep track of developing stories and what matters to you.
#8 Business Communication Apps on iPad
We know you can't completely replace your MacBook/PC with an iPad, but if you're on-the-go, an iPad offers a pretty good solution to quickly check and reply to emails and perform simple, urgent tasks. Most mainstream business apps such as Slack, Gmail, Excel, Powerpoint, etc. have iPad versions and sync with your MacBooks. iPads allow you to easily catch up with work while commuting or on vacation without having to bring a bulky laptop.
---
As much as we like and recommend these apps and accessories from the bottom of our hearts, it is important to find apps and accessories that really fit into your lifestyle. Don't be afraid to try out different apps (many of them have a community of users to help you find solutions to problems you may have) and make the most out of your iPad. The pandemic has redefined the way we work - work can be flexible in time, location and with the right tools, you can achieve more with less!
Collection 2019
Sale 70% Off
Title for image