All-Season Fashion Ideas - Cute Tech Accessories to Match Your Outfits
Posted by CANDY HO
Posted at 11:00 • 22 Oct • Slick Case • Style & Outfit
---
Aren't we all excited for the changing of seasons? Every time the season changes it's a fresh start. You get the perfect justification to shop for seasonal outfits and accessories, transform yourself, and feel like a completely different person - yeah, we all know, that's the power of fashion.
From autumn to spring, here are some fresh outfit ideas to add to your seasonal OOTDs. But outfits alone are not enough to help you stand out, so we've handpicked some best everyday tech accessories to match with your seasonal outfits because we all know that details matter. Office, home, on vacation, no matter the occasion we've got your back!

Autumn Outfit Ideas & Matching Accessories

Autumn season is a great time to bring out your cold weather wardrobe. Chunky sweaters and cosy cardigans make their appearance at this time of year, along with seasonal colours like brown, yellow and russet.

All of this means it's time to put away all your summer clothing and accessories and make the switch to more Autumnal styles. If you're determined to keep your look coordinated despite the change of season, you should definitely think about choosing the right MacBook Pro case to complement your style. There are lots of cute MacBook Air cases, sleeves, decals and keypads that are sure to hit the spot.
---
1. The Rosa Eden MacBook Case
Vintage floral prints are always a popular choice during the Autumn season. Deep reds and pinks are the ideal way to move effortlessly into the cold weather season, adding the extra depth of colour that this time of year demands while still retaining a touch of prettiness leftover from the summer. The Rosa Eden case comes in a range of sizes to suit all different models. Not only does it come as a a MacBook Pro case, it also comes as a MacBook Air 13 inch cover so you can choose the right one for your device. This floral case perfectly complements the dark red outfits which are so in vogue at this time of year, but also works well alongside a white or black outfit for the office.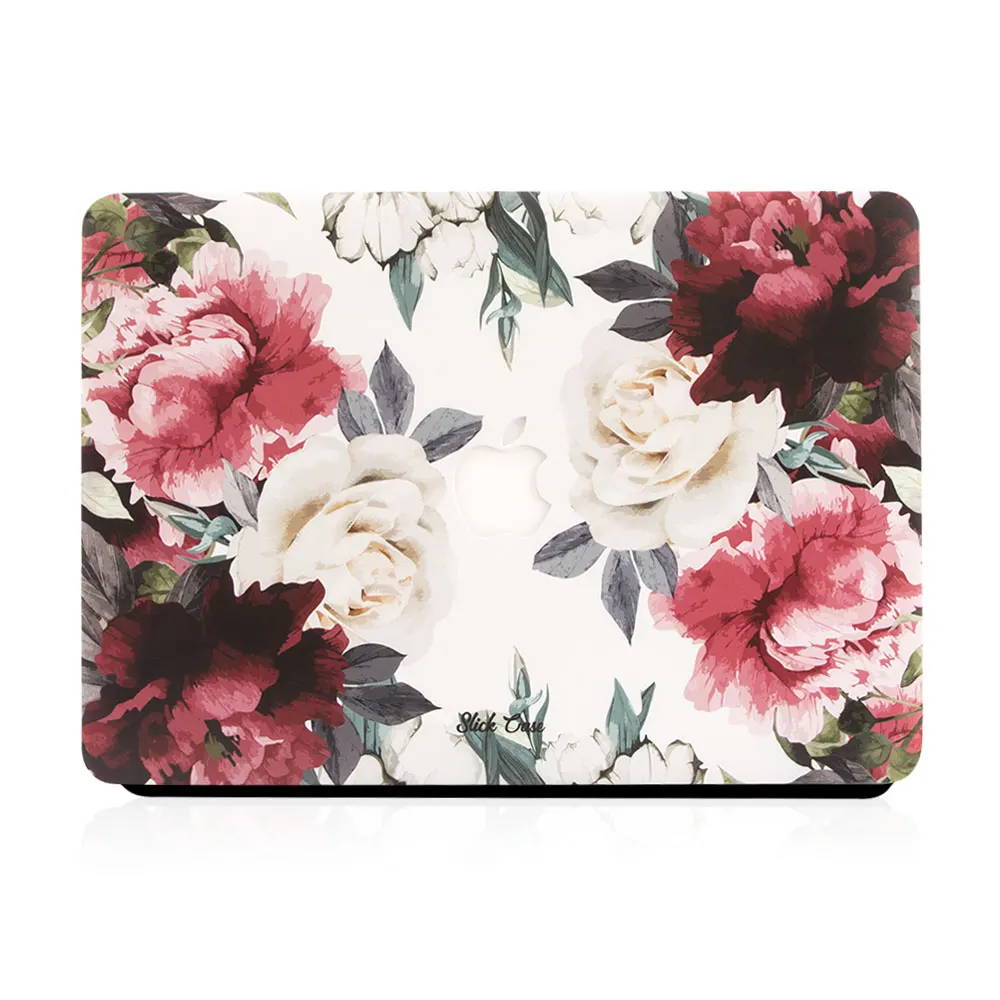 ---
2. The Grey Wool Felt MacBook Sleeve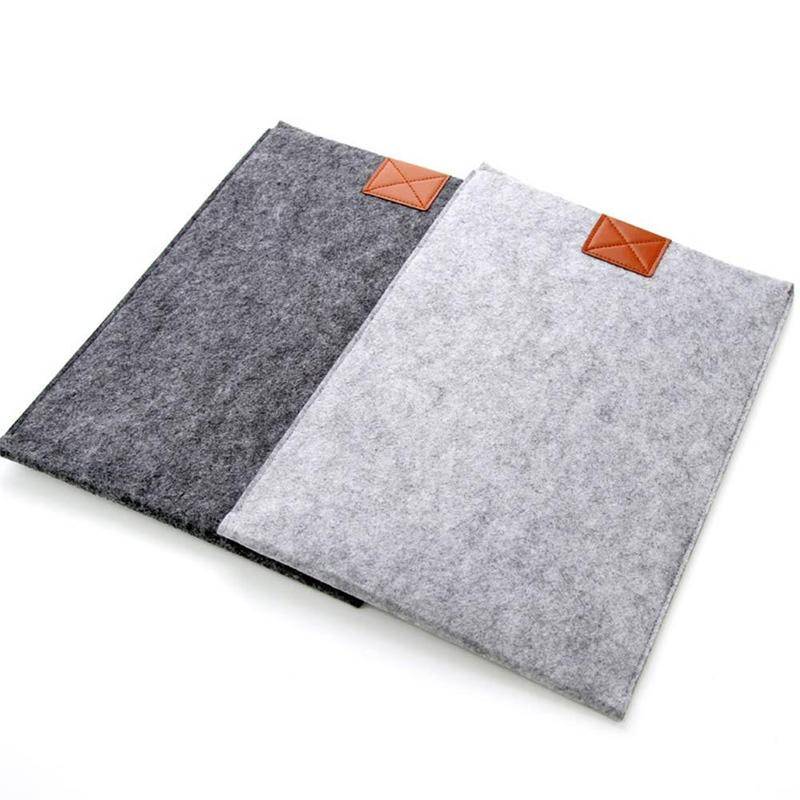 If you're looking for cute MacBook Air cases that work well with both formal and casual dress, you can add a little extra cosiness to any Autumnal outfit with the grey wool felt MacBook sleeve. The soft material adds seasonal texture to your device while the appealing light grey shade perfectly complements black, grey or white wool suits and ribbed or cashmere sweaters that keep you warm all Autumn long.
---
3. Ocean Electrify MacBook Package
If you're looking for an all-in-one solution that not only adds style to your Autumnal wardrobe but which also keeps your device safe from possible harm, the Ocean Electrify MacBook Pro Case package is the ideal choice. Its beautiful deep blue pattern works perfectly with the rich coloured outfits that are so popular at this time of year. Meanwhile the marbled look of this Macbook Air 13 inch cover adds a luxurious look for the office.
---
4. Silk White Marble Decal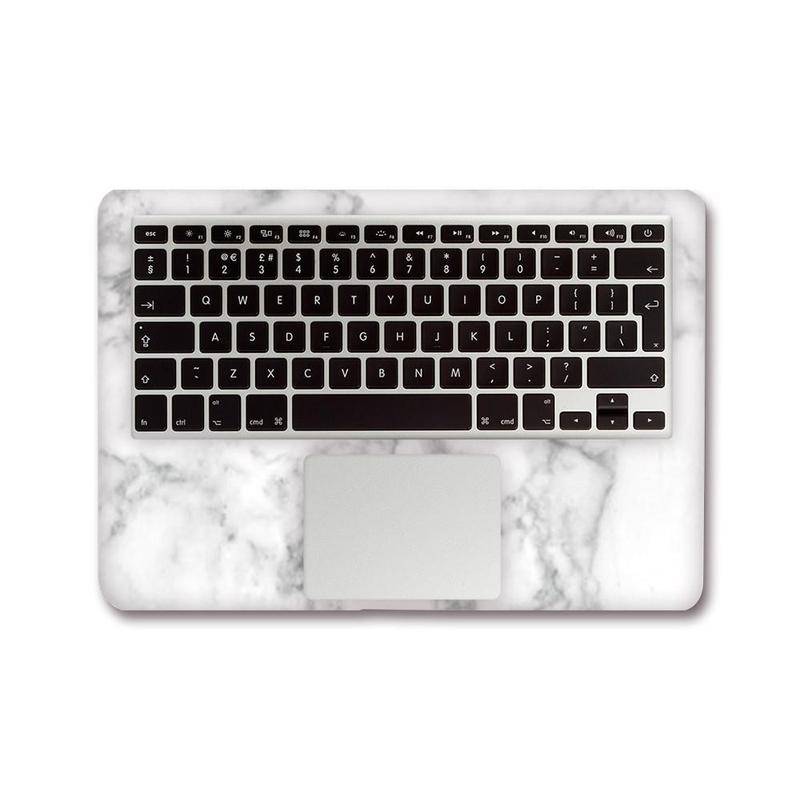 During the Autumn months, you'll probably be choosing clothing in darker shades or with more complex patterns. That means you might want to choose a MacBook Air 13 inch cover in a neutral colour. The silk white marble decal is the ideal choice. Its simple appearance works well with both light and dark-coloured outfits and will take you effortlessly into the winter season. It'll protect your device from scratches and damage and take it to a new level of style all at the same time!
---
It isn't just the outside of your MacBook that deserves an overhaul for Autumn – you can give the keyboard a new seasonal look with a wood effect keypad skin. This time of year is ripe for rustic appeal, and with brown pinafores, dresses, boots and suits always being popular during this season, there's no better addition to your device. It'll protect your keypad from stains and spills and it'll make it look great too – fantastic!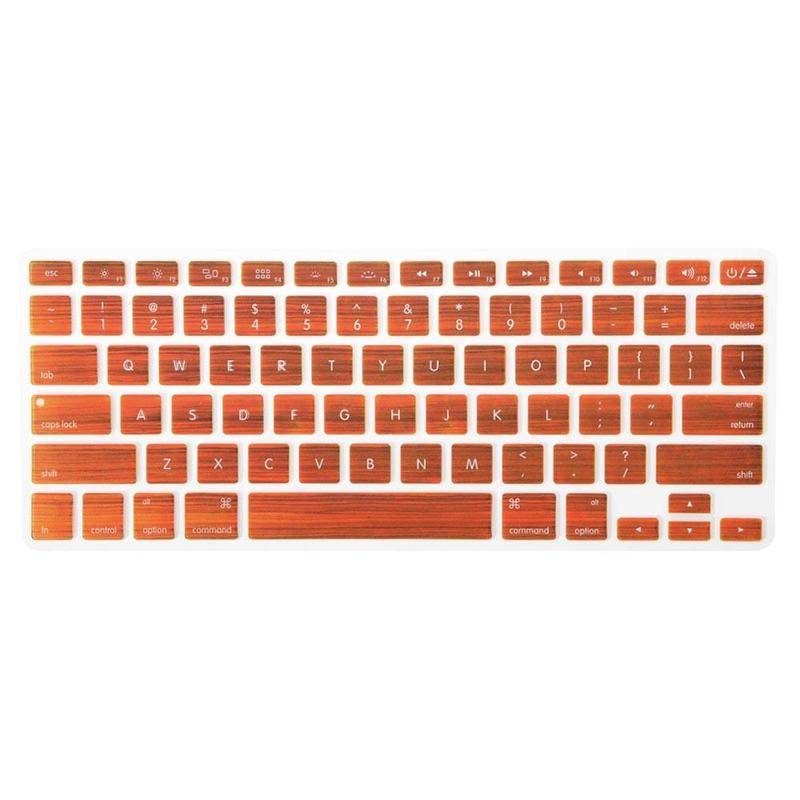 ---
Your Autumn wardrobe isn't just about clothing - accessories are the key to the success of any seasonal outfit. And while we're discussing Autumn tech accessories, why leave spring behind? With Autumn gone, warm weather makes an entrance, which means you should stock up on Spring clothing and accessories! Here are some of our top picks.
---
Spring Outfit Ideas & Matching Accessories

1. Pretty Violaceae Leather Laptop Sleeve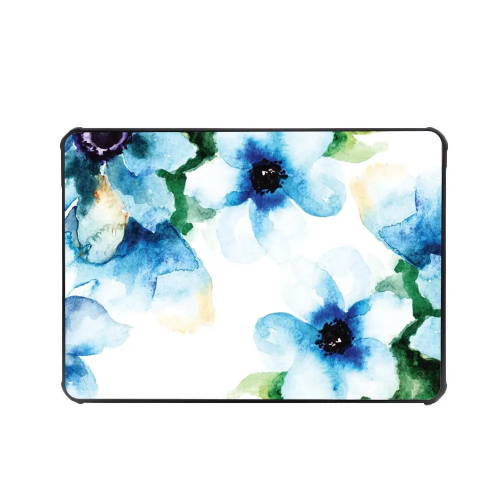 Nobody can argue with how in vogue florals are all through 2019, and is still going strong in 2020 for sure. Spring season, however, has a special license for floral clothing and accessories to complement the moody weather. This dainty Violaceae Leather Laptop Sleeve by Slick Case accommodates laptops of 13" and below, and perfectly represents the Spring season fashion.
This cute MacBook sleeve can be accessorized with neutral-toned casual and office wear to give you that aesthetic Spring charm!
---
2. Elegant Steel Mesh Apple Watch Band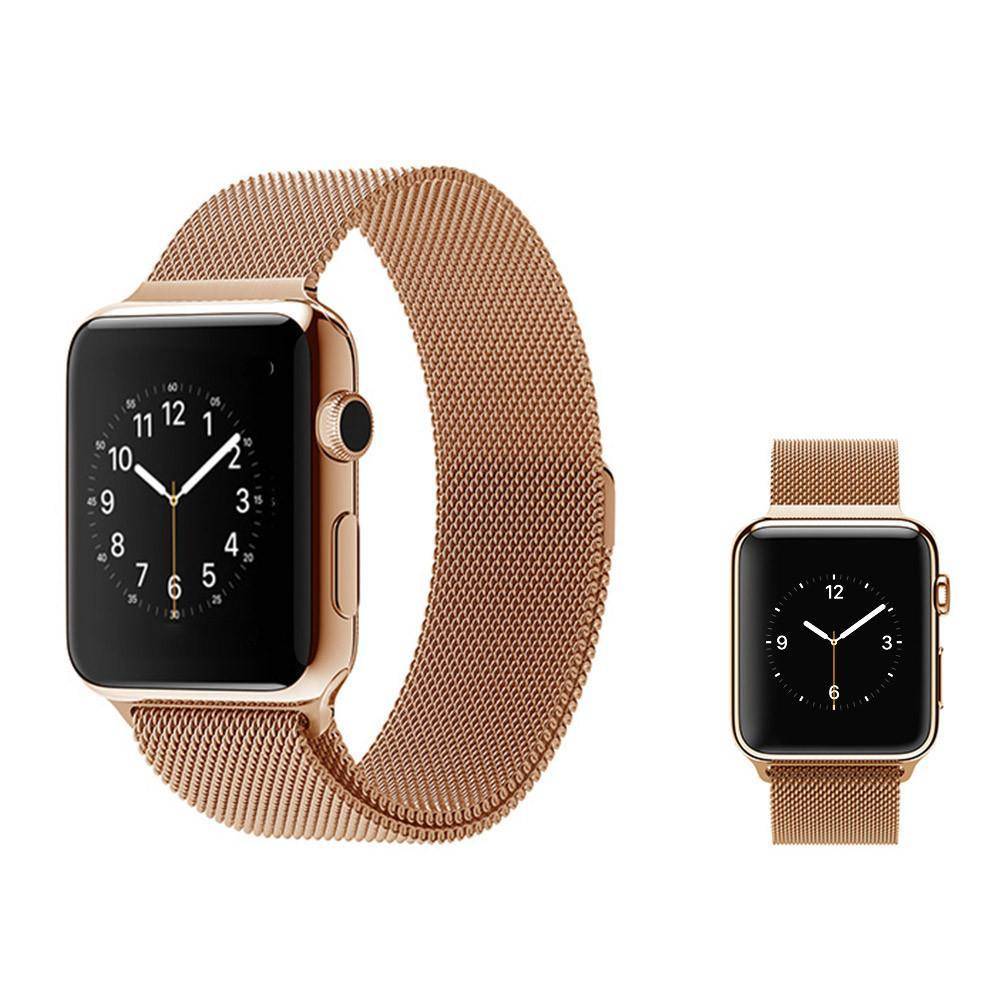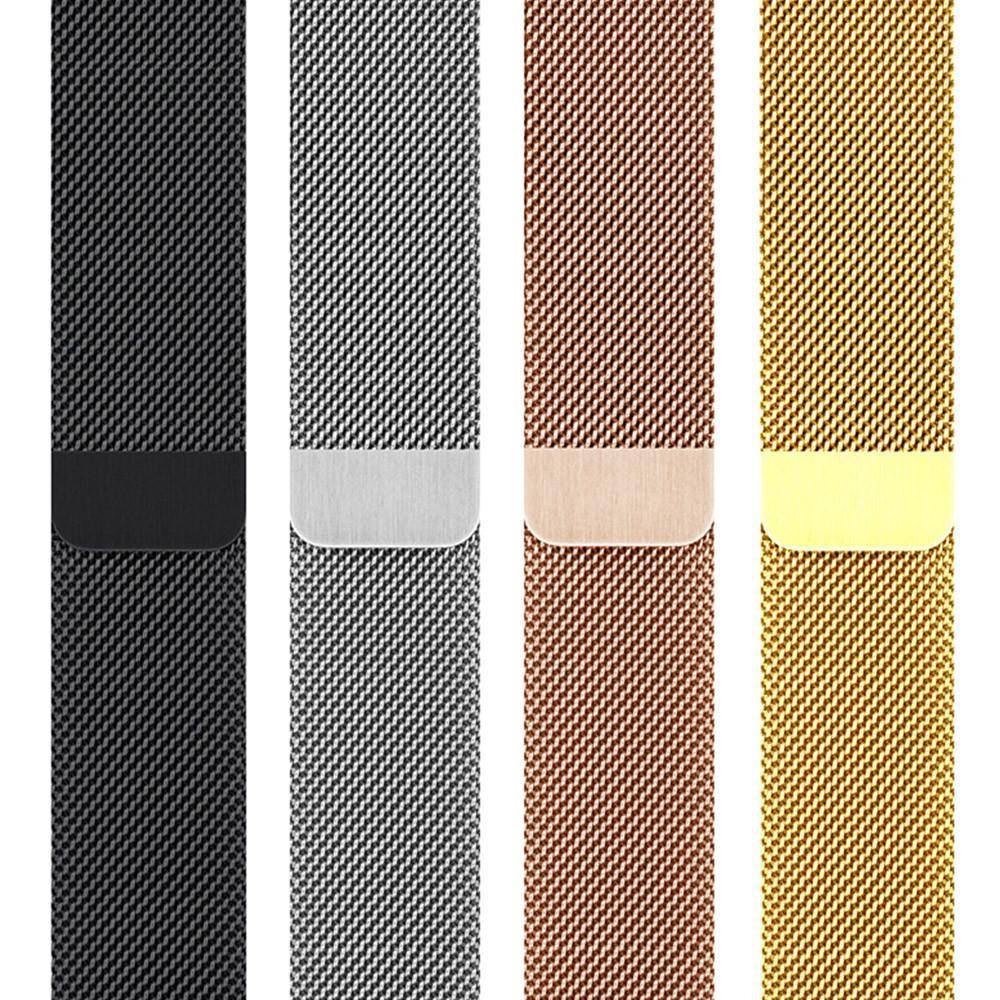 Not a fan of too many colors? Then it's best advised that you add an edge to your look with statement accessories. Spring is the season of beauty, and it can be achieved even with neutrals, provided you add a touch of class with this Steel Mesh Apple Watch Band. Add a little metallic texture to your outfit for a sharper, classier look. This mesh Apple Watch band comes in four eye-catching colors - rose gold, silver, black and gold.

Accessorizing is just as important as balancing out colors, and this Apple watch band can make your neutral outfit look bolder!
---
3. Pink Petro Mirage AirPods Case Cover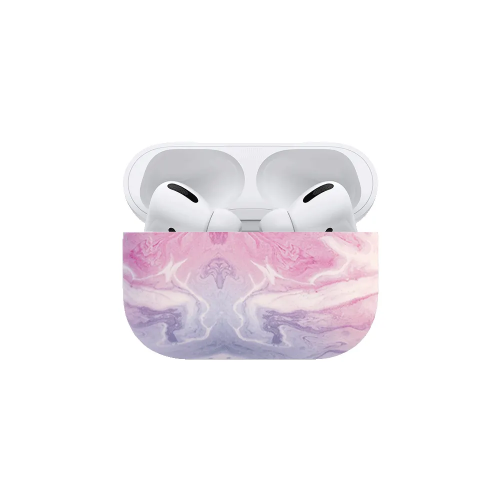 Nothing can ever go wrong with pink (even when it's not a Wednesday)! Slick Case's pink Petro Mirage Protective Cover for AirPods Pro is perfect to catch attention as you take out the case while seated at a cafe or in your office to grab your AirPods. The subtle soft pink and purple colors and gradient design make this pink AirPods Pro protective case both inconspicuous and noteworthy at the same time.
It is a good looking everyday essential that adds style and protects your precious AirPods Pro from scratches and bumps, and would cozily complement any printed or plain spring outfit!
---
4. Colorful and Vibrant Easy Grip Pop Socket Stand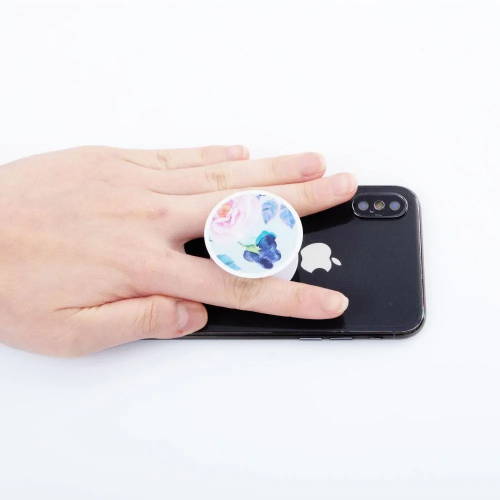 Spring season has both dull and bright points in a day, so it's necessary to keep up with the changing weather so that you stand out all the time. The Floral Paradise Easy Grip Pop Socket Stand adds a splash of beautiful and eye-catching colors to your phone, while also sitting prettily between your fingers!
It's another floral addition to your tech accessories collection, but hey, there's no such thing as too much floral (especially in Spring)!
---
5. Peppy Liquid Silicone iPhone Cases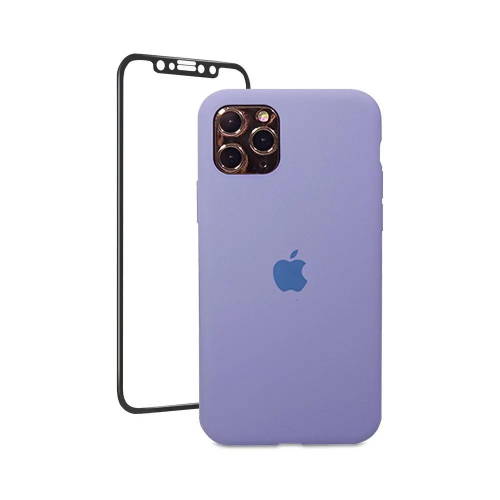 If you have decided on a printed attire for leaving home, then these assorted Liquid Silicone iPhone Cases with Screen Protector are perfect to pair with your casual/formal wear. Available in four shades - matte black, matte purple, matte soft pink and matte green - these iPhone cases are designed to give you an elegant and classy touch with bare minimum effort!
Alongside boosting your Spring ensemble, the iPhone case also comes with a screen protector to safeguard your phone from damage.
---
Now that winter is leaving, it's time to gradually stack up on summer clothing. But wait, the weather hasn't completely warmed up yet! With clothes to go with this moody season, these accessories can help add a finishing touch to your persona. Let your high-spirited Spring self rejoice in the fashion accessories for this season of hues and prints!
---
A little attention on accessories could go a long way. Accessories are like the glitter that could perfect your outfit. Tech accessories are a great place to start - as they are everyday essentials that not only add style to your outfit, but also protect your devices. Have fun pairing your Autumn and Spring outfit with some cute accessories for your MacBook, iPhones and AirPods, and stay tuned for Summer and Winter outfit ideas!
---
Collection 2019
Sale 70% Off
Title for image