Black Friday 2019 Best Deals - 8 Best MacBook & iPhone Accessories
Posted by BETH
Posted at 12:00 • 05 Nov • Slick Case • Tech Accessories
---
We picked out the Top 8 Best MacBook and iPhone accessories to help narrow down your tech shopping list. Read on and let us know what you think about our top 8, or if we missed your favourite brand!
iPhones and MacBooks have now become an essential part of our life that they just are used not only as technical devices but also serves to establish one's style and social status. People are crazy about Apple products and manufacturers from time to time come up with accessories that go with them to enhance their performance and to make them look even more nifty.
On this blog, we will showcase the best iPhone and MacBook accessories to protect your gadgets and create a trendy look that will make the user stand out from the crowd. The list can be quite long, so we picked out the Top 8 to help narrow down your list. Read on and let us know what you think about our top 8, or if we missed your favourite brand!
---
1. SPRING BLOSSOM MACBOOK A CASE
Our top pick among all other pink MacBook cases is the 1mm thick Spring Blossom MacBook Case by Slick Case. This protective cover is designed to give your MacBook a dainty look while providing 360 degrees protection. It may look pretty and feminine, but this rigid MacBook cover features a shock-absorbing inner case that will guard your device from unwanted breaks, scratches or damages. This pink MacBook air case is pretty on the outside but tough on the inside.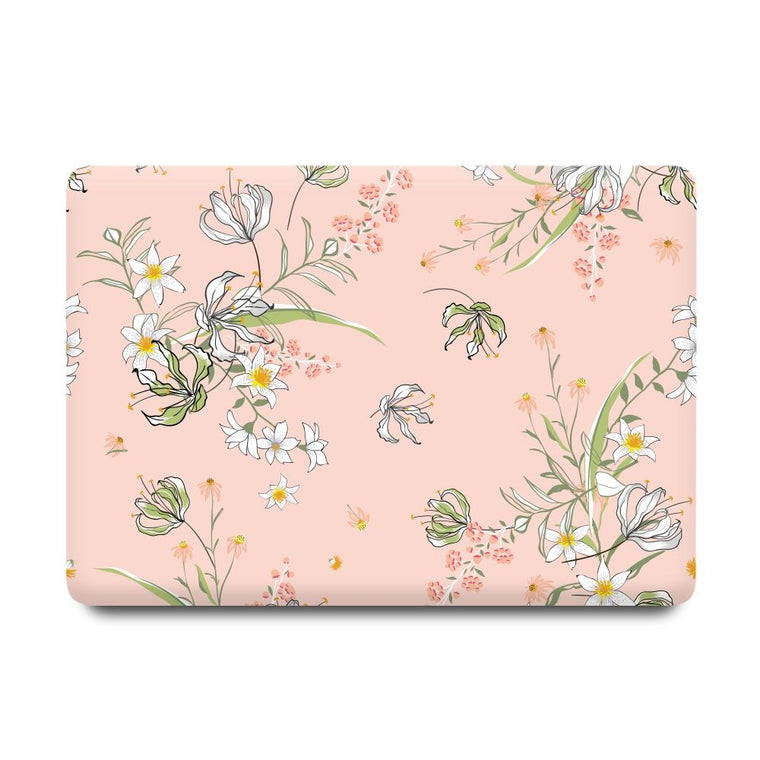 ---
2. SEYFERT GALAXY MACBOOK CASE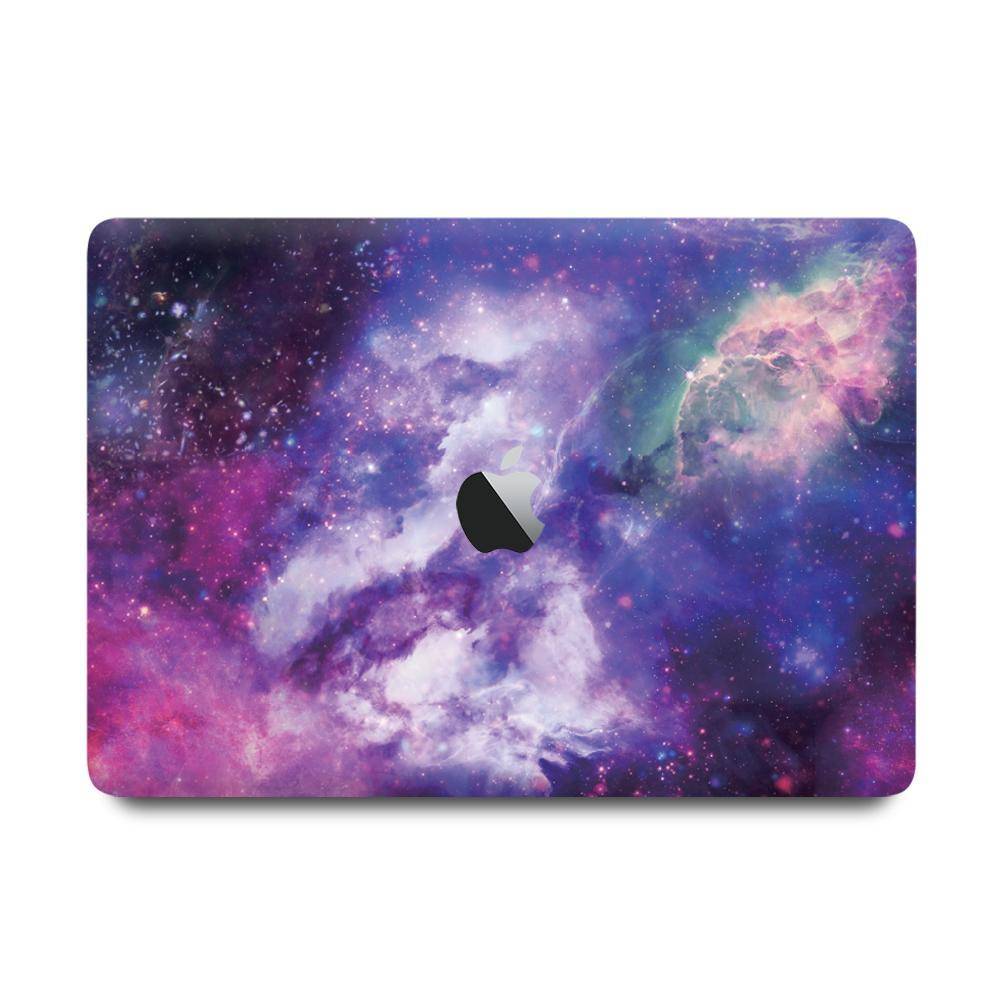 "Stars can't shine without darkness." This cosmos-themed Seyfert Galaxy MacBook case by Slick Case is the most requested cover by users around the world. It's a great alternative to the pink MacBook air cases out there that fits perfectly over a MacBook Air and a MacBook Pro and features fully vented holes to ensure that your device has good heat distribution to prevent overheating. Specially designed to to give your MacBook the best protection, this case uses thin and lightweight material that does not add bulk to your device. This MacBook case is simply out of this world!
---
3. CLOUDY ILLUSION MACBOOK CASE
Picture a fabulous day on the beach with bright blue sky, fluffy white clouds and calming ocean waves. This MacBook case takes inspiration from that but makes an abstract twist. The balanced colors and fluid texture make this design one-of-a-kind. Keep calm and don't panic! Unlike other cases, this one is super easy to install and remove in case you need to do a quick switch to match your outfit or mood. This MacBook case will definitely relax someone who's feeling the blues.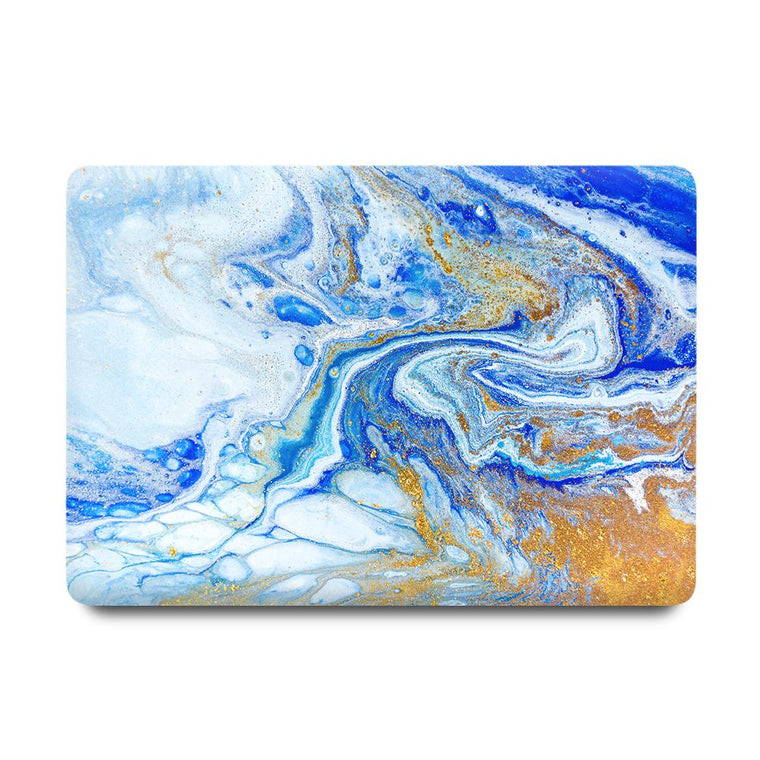 ---
4. TEXTURED HARD-SHELL WITH WOOLENEX FOR MACBOOK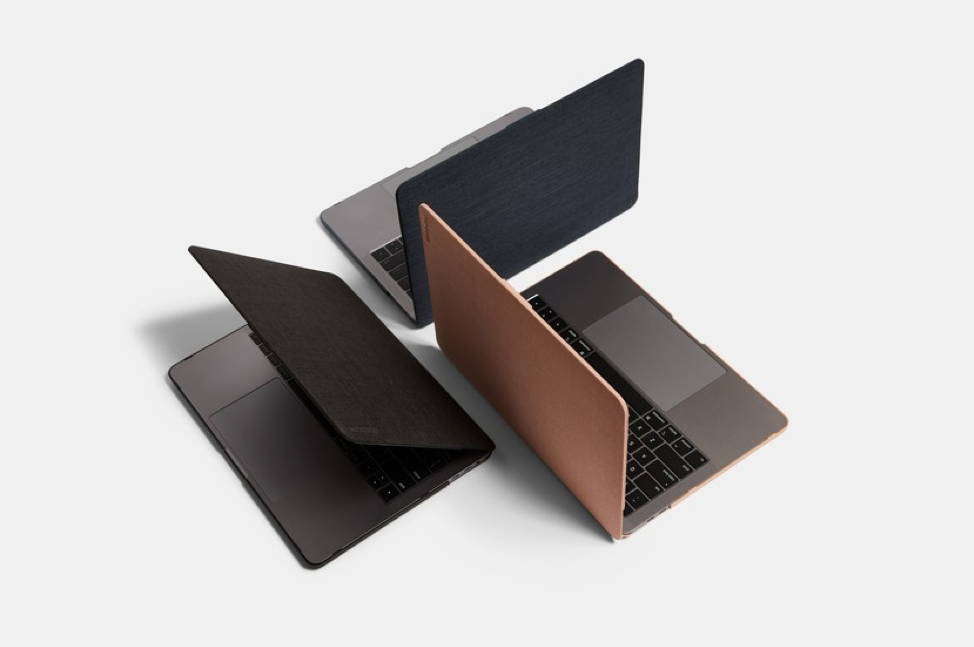 Another innovation from Incase is this one of a kind hardshell MacBook case that is moulded with a high-quality, fray-resistant layer of a material called Woolenex. It is strikingly lightweight and the design maintains the slim profile, durability and protection inside and out while adding a professional look and feel. Available in Graphite and Heather Navy for the gentlemen and Blush Pink for the ladies who wants an alternative to pink MacBook air cases out there.
---
4. WHITE MARBLE IPHONE SKIN + CASE
To start off our top iPhone case collections, we present the Uniqfind White Marble iPhone Skin+Case. It boasts a premium iPhone Skin and a separate case, both designed specifically for each model to reveal all device features– the perfect touch of modern fusion between style and functionality. With no compromise on quality, this iPhone skin and case allows users easy utilization, maximum hold, and complete residue-free removal. This pair is pure modern masterpiece!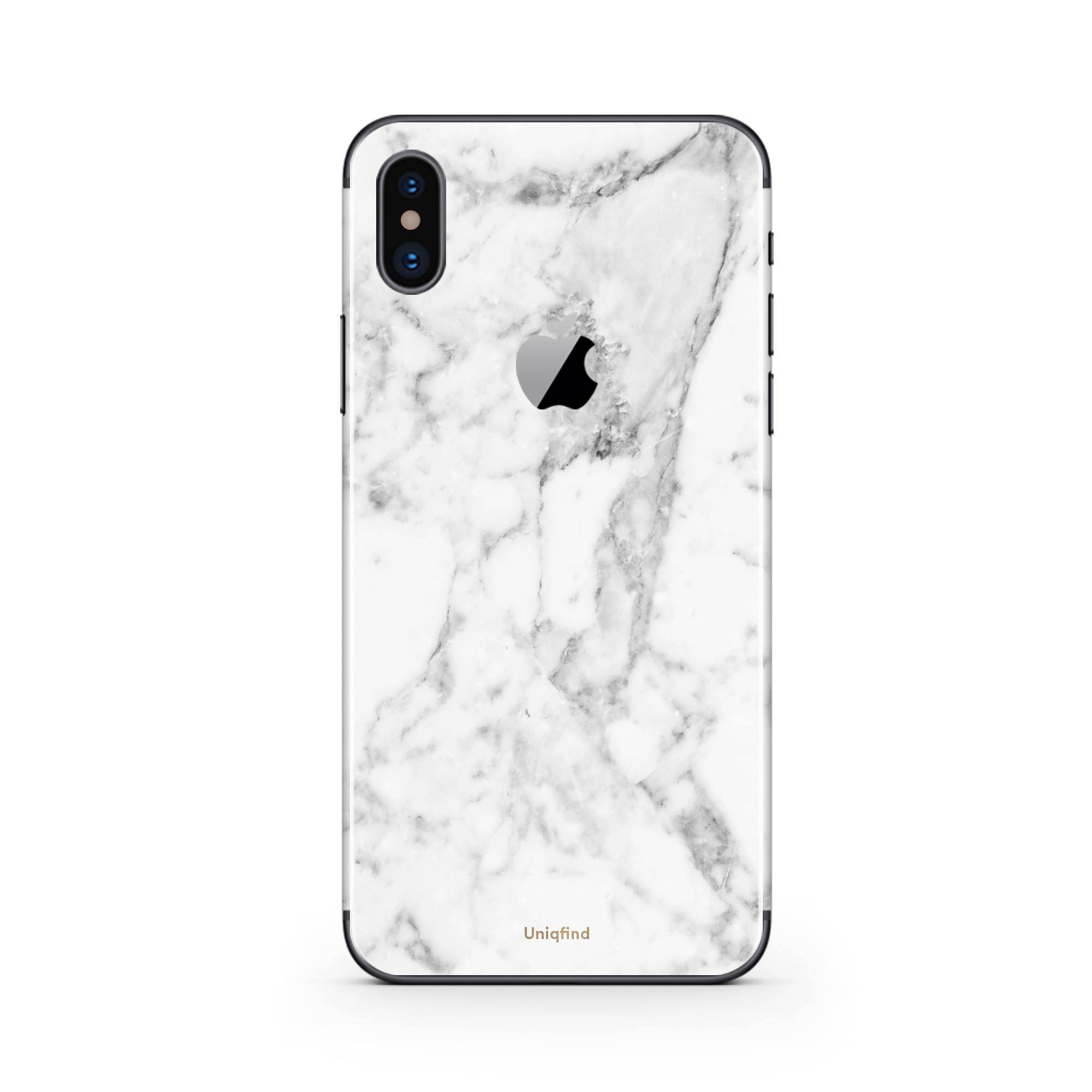 ---
5. SLIM MINIMAL IPHONE CASE COLLECTIONS
The Nood cases are known for their slim, minimal and lightweight qualities. They are designed to preserve the aesthetic touch and feel of your smartphone without compromising their safety. These sleek cases are available in a range of matte and clear colours that will fit each and every iPhone model in the market. But wait- there's more! The best part of having a Nood case is the customer service; they offer a 30-day money-back guarantee, provides ultra-fast and affordable shipping options, and a year of warranty. You can be sure to get your money's worth on this Nood cases.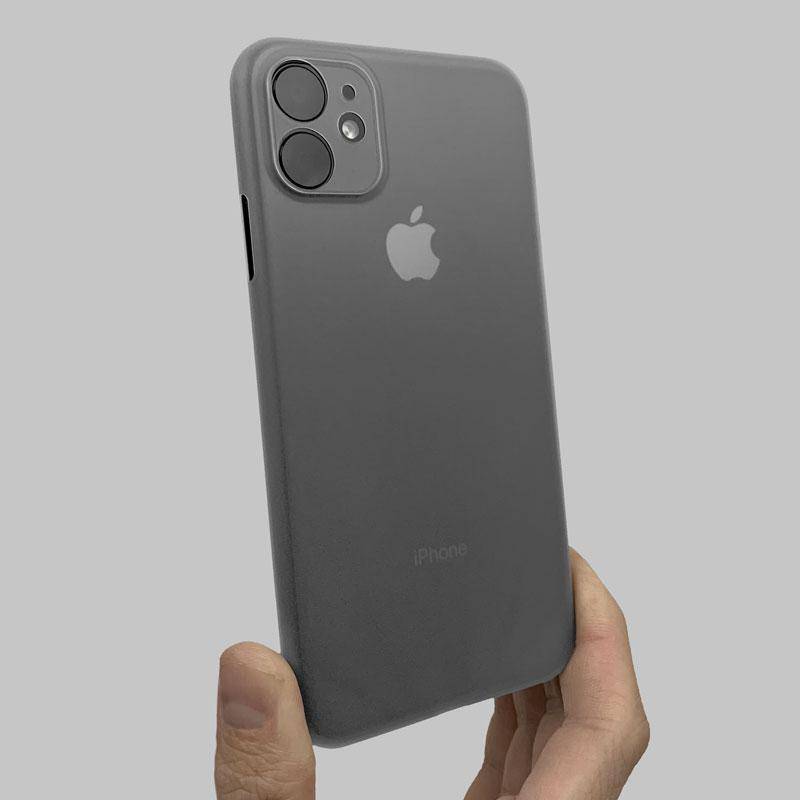 ---
6. GENUINE LEATHER SHOCKPROOF BACK COVER FOR IPHONE
If you are looking for a classic look for your iPhone, then you have to check out the Exquisite Genuine Leather Shockproof Back Cover by Monocozzi. This iPhone cover is your one-stop-shop: it offers full protection and functionality for your iPhone in a soft cowhide leather and a diagonal pocket at the back to stash your credit card, while exuding a prestige appearance with its superior craftsmanship. Surely, this iPhone case is an ideal companion for modern city dwellers.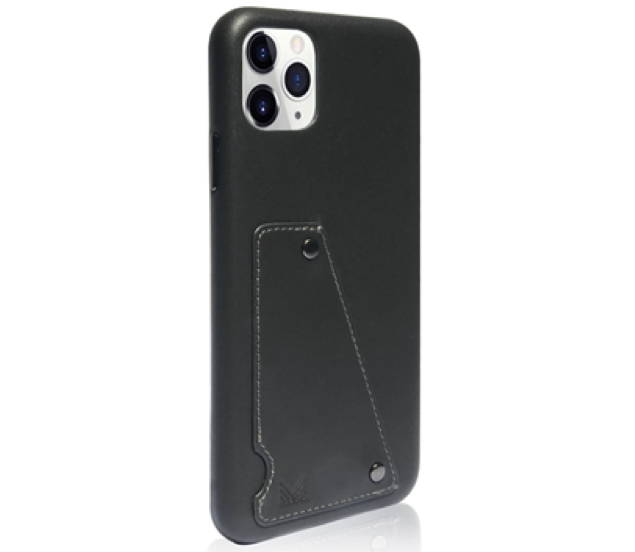 ---
8. TEXTURED SNAP CASE FOR IPHONE
Incase is another manufacturer of iPhone case collections that provide the ultimate quality and protection of your iPhones. Our favourite is the Textured Fabric Snap case which features a shock absorbing, dual panel design to help prevent damage to your iPhone's screen. One limitation is that it comes in only two colours: black and grey. For someone who's into minimalism and undertones, this iPhone case is the choice.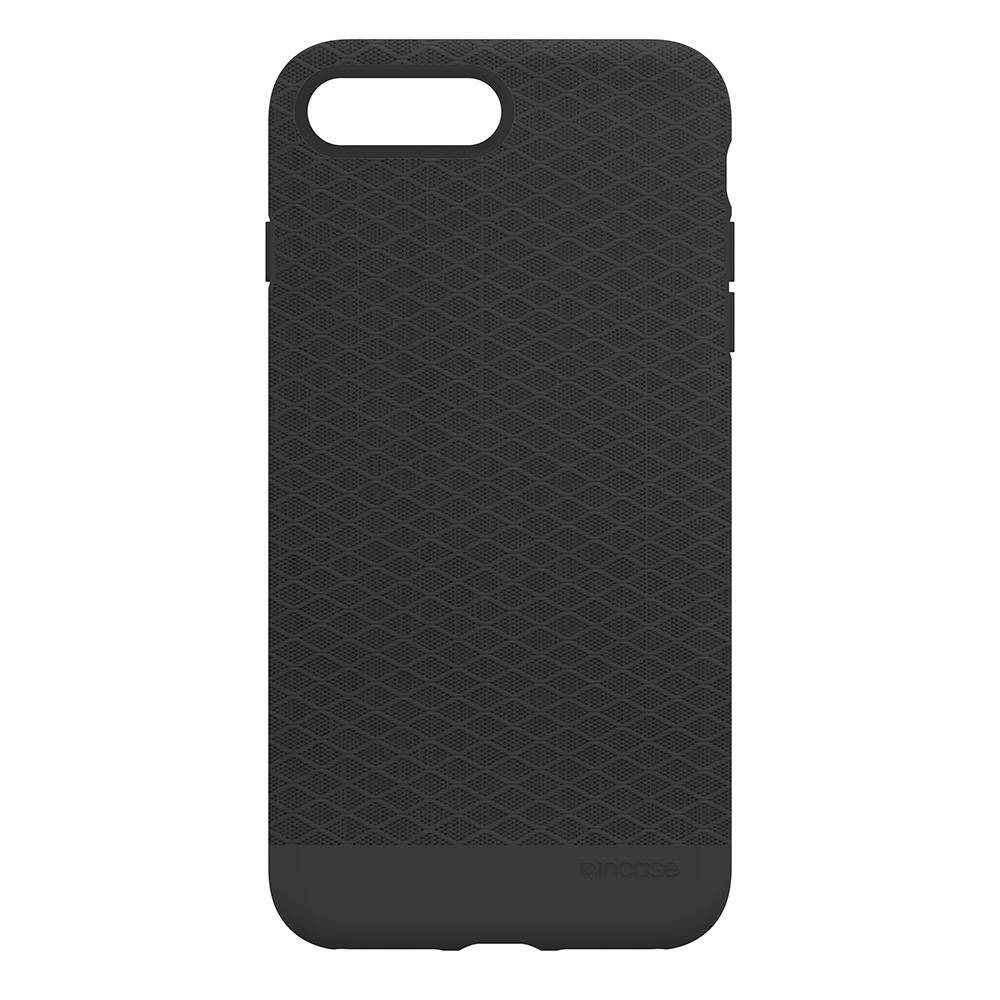 ---
With modern technology quickly evolving, iPhones and MacBooks have become a staple in accomplishing our daily tasks. Investing money in these devices is no joke and it is a must to safeguard them with cases that will allow the user to express his/her style without compromising security. Take your pick from our list of MacBook and iPhone case collections and enjoy your gadgets without worry!
---
Collection 2019
Sale 70% Off
Title for image