Apple Watch Bands Which Won't Cost You Much
Posted by BETH SLICK CASE
Updated: June 2022
You got to love the choice of straps by apple watches. You can be able to move them from fitness to work to something which is more fun for an outing just by doing some quick moves.
In the market, there are various types of these wonderful apple watch straps.Finding the best apple watch straps might prove to be difficult. This is why we have created this article for you, to help you get to know the best Apple watch straps that are very affordable. This list has been compiled based on expert opinions and online reviews. The list is not ranked in any order but every Apple watch strap that is in this list is worth your money.
We have covered one more post on our apple watch bands if you haven't read. Then you may read it yet, we highly recommend you to do so.
---
Size: This Apple Watch Band is small and comfortable and is available for 42mm, 44mm, and 45mm apple watches.
Colour: Anthracite/Black,Pink Oxford/Rose Whisper,Olive Gray/Cargo Khaki, Midnight Navy/Mystic Navy, Pure Platinum/Black
Cost: $49
Where to buy: Apple website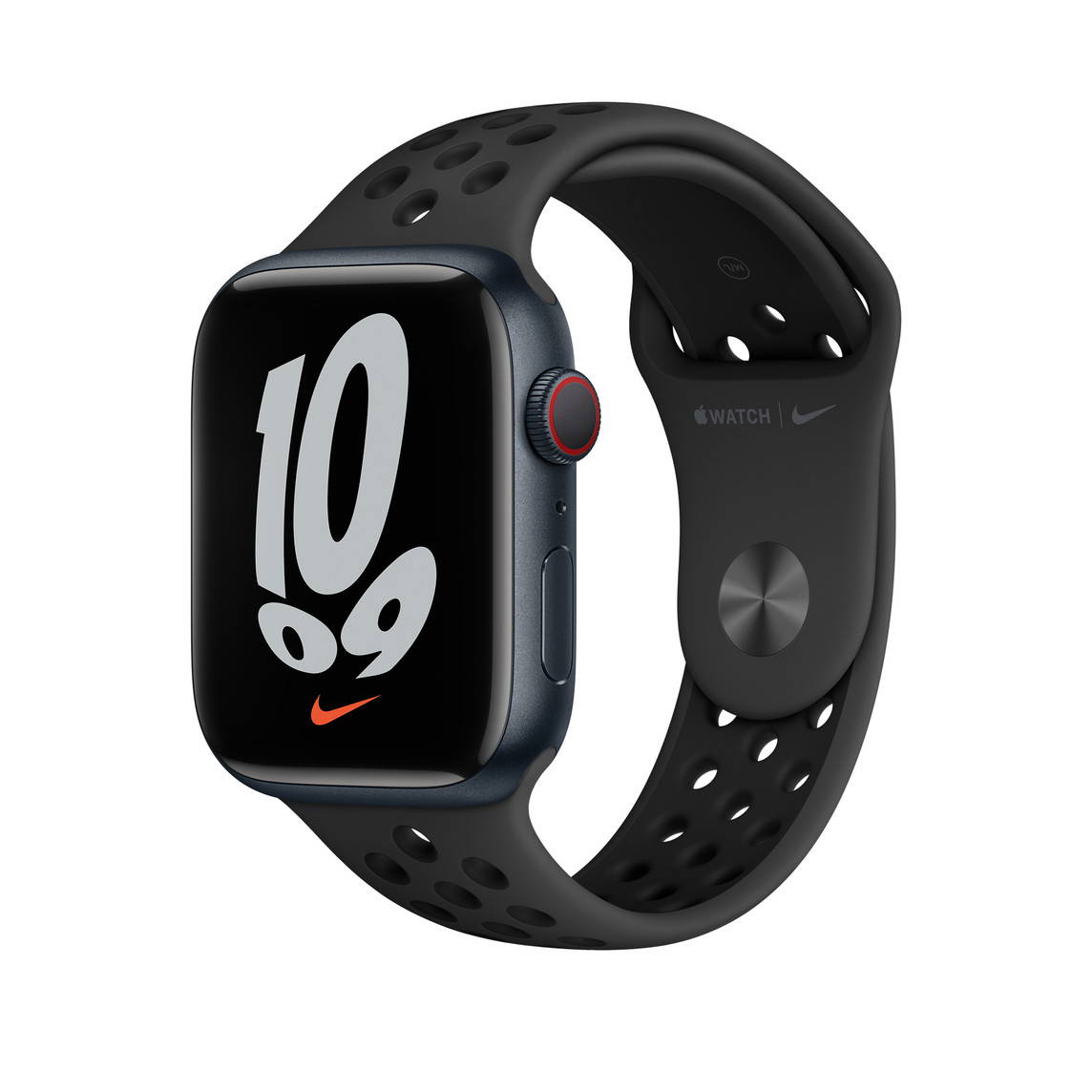 The bands come with apple watch lugs on both ends which helps you lock the watch securely.

The watch has a pin and tuck closure which makes sure your watch fits perfectly.

The watch is made from from a custom high-performance fluoroelastomer with compression-molded perforations for breathability.
Why you should buy this watch.
The watch bands are usually waterproof and they do allow you to stay active under any circumstances.

There are multiple colors that you choose from. You can actually choose a color that matches your outfit which allows you to look classy and be filled with confidence when you are working out.

You can personalize your watch with a redefined replacement wrist band.
---
Vintage Leather Band by Fossil
Size: just like the breathable sport band it is small and comfortable measuring 22mm by 42/44/45mm.
Colour: Available in brown and black.
Cost: $70
Where to buy: Fossil website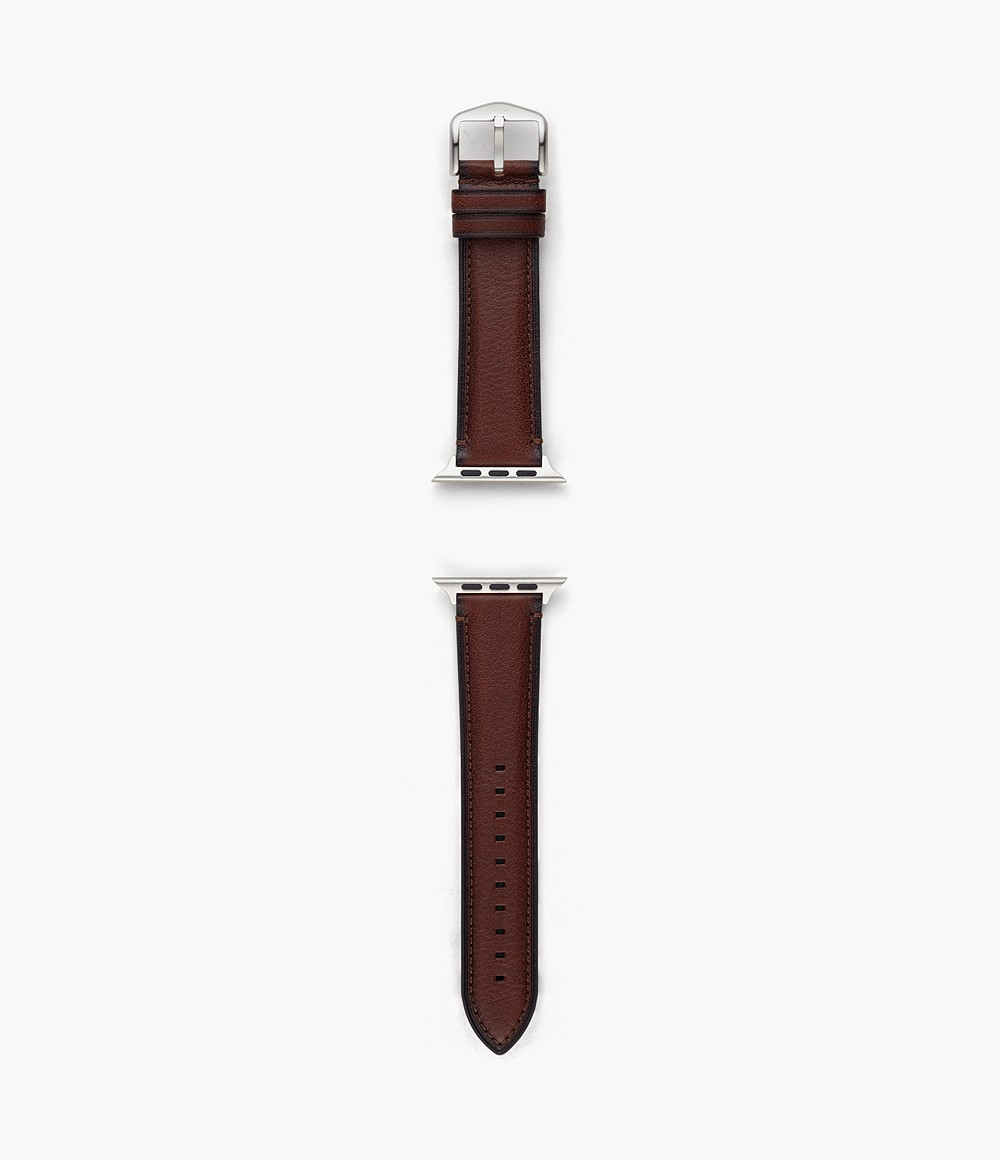 Features:
The bands come with an apple watch lug which enables you to lock your watch securely and comfortably.

There is an innovative pin and tuck closure that ensures you get a clean fit.

Made of soft leather which gives it a professional look.

The 22mm by 42mm, 44mm, and 45mm can fit wrists that measures up to 180mm.
Why you should watch a vintage leather sweat proof strap of any color.
These straps are made with excellent premium craftsmanship and they are made of real leather.

The leather that makes the watch is soft, breathable and most important sweat proof.

This accessory will surely spice up your professional look.

It is very comfortable which will allow you to stay comfortable during a meeting.

The excellent craftsmanship of this watch proves your attention to detail.

It is actually the best apple watch for professional dressing option.
---
Stainless Steel Watchband by Casetify
Size: 38mm/40mm/41mm 42mm/44mm/45mm
Color: Gold, Black, Silver, Blue, Two-tone (yellow gold and silver)
Cost: $95
Where to buy: Casetify website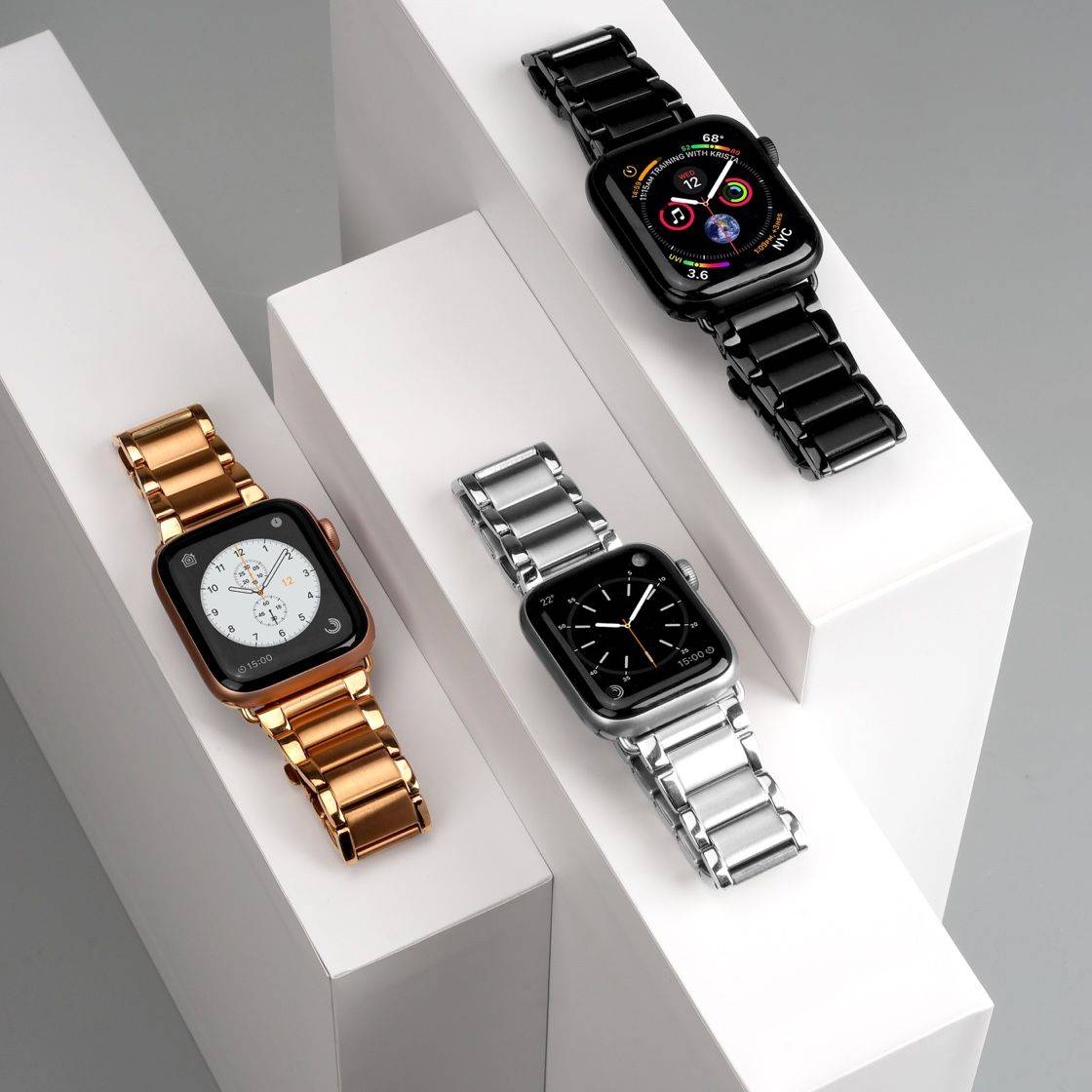 Features:
Fits 38mm/40mm/41mm 42mm/44mm/45mm wrists.

Made of premium stainless steel.

Easy to install and adjust the length.
Why you should buy a stainless steel bracelet.
This type of apple watch strap is very different from the others and being sold at only $95

You can personalize your apple watch with the refined straps that are a little bit less pricy.

It is water and sweat resistant
---
Scallop Link Stainless Steel Bracelet by Kate Spade
Size: measures 38/40mm
Color: Black, Silver, Rose Gold tone
Cost: $128
Where to buy: Kate Spade website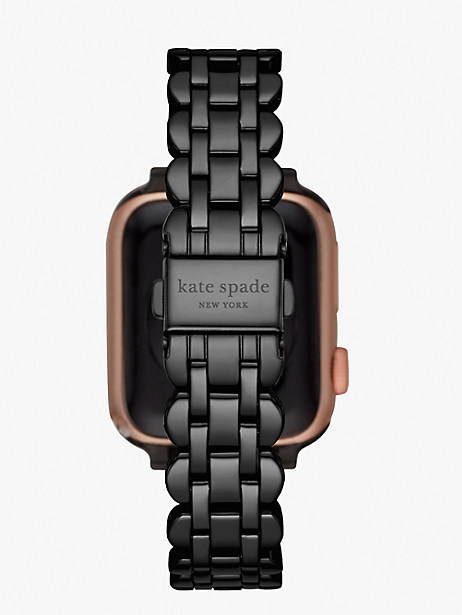 Features:
It is compatible with all 38mm and 40mm watches.

The size can be adjusted according to your preference.

Allows you to personalize your apple watch with this awesome stainless steel strap.
Why you should buy a scallop link stainless steel bracelet.
The bracelet is expensive but it is expensive for a reason and the reason is that it is made of the finest craftsmanship which makes it a perfect choice to be added to any of your outfits.

It is neat and simple but it still adds the maximum security to your watch.

The stainless steel mesh is mixed with fashion and it is very durable. In addition to being durable, it is elegant.

Its material is easy to install and easy to remove.
---
Your Apple Watch is an everyday essential, so you want it to match your lifestyle as well. With those considerations in mind, there are lots of options to choose from; just keep in mind that the most important things are: functionality and style.
Want matching accessories with your outfit? Check out these bestsellers from Slick Case and rock that #SlickSleekStylish get up!
---
Collection 2019
Sale 70% Off
Title for image