Classy MacBook Covers and Other Must Haves For Digital Nomads
Posted by BETH SLICK CASE
Classy MacBook Covers and Other Must Haves For Digital Nomads
---
A list of must-haves for digital nomads and remote workers. Work productively from wherever you are, without feeling like you are missing out on something that your office would have provided you.
Times are changing and an increasing number of workforces are going remote. The traditional office concept is losing its charm especially amongst the millennial and it is not at all difficult to find digital nomads wandering across the world than ever before. And why shouldn't it be? Would you prefer working from a beautiful beach side or a traditional dark, and congested cubicle or a dull desk you have been on years?
The digital nomad life seems pretty cool and attractive, it actually is! However, being on the go also deprives you of a lot of things you may be taking for granted in your office.
So, what are the five must-haves for digital nomads that you can absolutely not do without being a digital nomad? Read ahead to find out!
---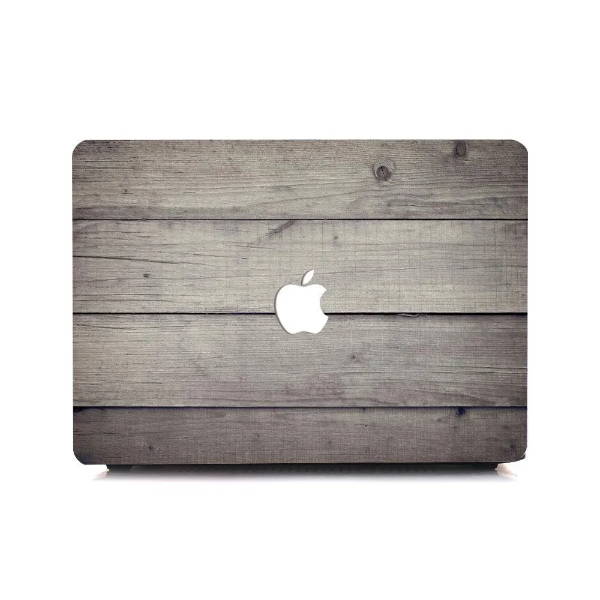 Humans are visual beings. We process visual data better and when we have something pleasing to the eye around us, we feel motivated to be productive. Be it a MacBook cover or MacBook Pro skin, you can settle for anything or get the best for yourself.
Working around the week, well how about making sure that your MacBook is safe with this super appealing MacBook Air Wood Case by SlickCase. This Timber MacBook Air Wood Case is printed using laser printing techniques and is high on style. The wood-like design is a sheer pleasure to look at and evokes emotion within a glance. If you are looking for something trendy, classic, orderly and solitary, this is the pick for you.
There is a whole range of cutting-edge designs for MacBook Cases and MacBook Pro Skins to compliment your style the way you want.
---
Skyroam Solis X: WiFi Smartspot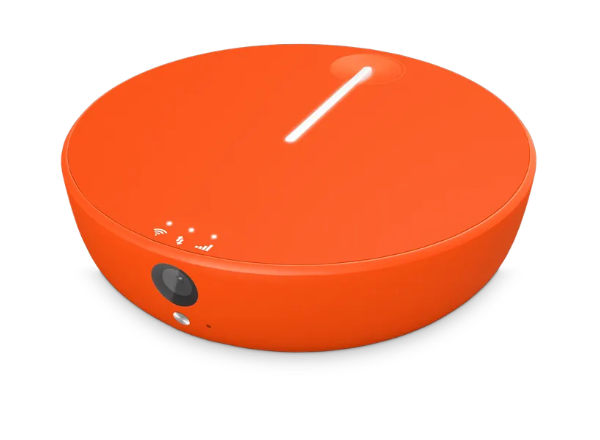 Being a digital nomad can be quite fun until you need to be connected to the internet but you are not. Quite like classy MacBook covers, another necessary possession for a digital nomad can be Solis X WiFi Smartspot - your personal wifi that goes along wherever you go.
This first WiFi smartspot of its kind for an untethered life! The tool works faster than you imagine and has an embedded power bank, 720p HD camera and a smart assistant. So yeah! Does not matter if you are at Starbucks or even in the air, this hotspot will get you online.
---

Moving from one space to another is at the heart of being a digital nomad. But power is something required even on the go! Want to enjoy the nomad life without worrying about charging your devices every now and then? Well, one option is to carry a charger with you for each of your devices.
However, the other, relatively cool and smarter option is to have this portable battery in your backpack. Featuring an impressive 22,000mAh capacity and compatible with a variety of devices be it laptops, tablets or other USB devices, this is something that can solve a lot of your problems.
---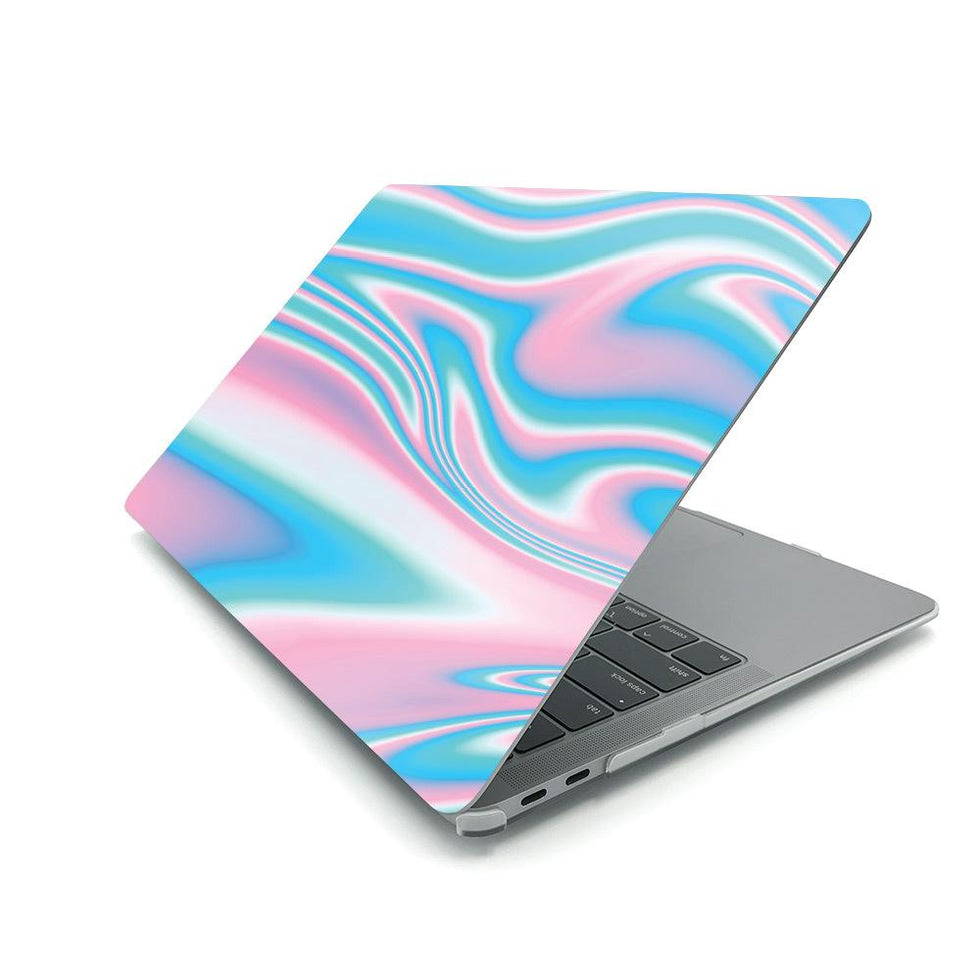 Get this amazingMacBook cover by SlickCase to easily wrap your most important work related tools aka your MacBook in an attractive design.
The package is designed in a way that provides maximum protection against any possible scratches, drops or dust.
You get an extremely safe protective, HD laser printed MacBook Case. The two-piece design of the MacBook cover easily snaps on and off your MacBook. The outer shell is impact resistant and protects your device from just-in-case accidents. The design even allows air flow and is highly laid back and spontaneous! Looking for MacBook Pro skins? Check out the complete collection here.
---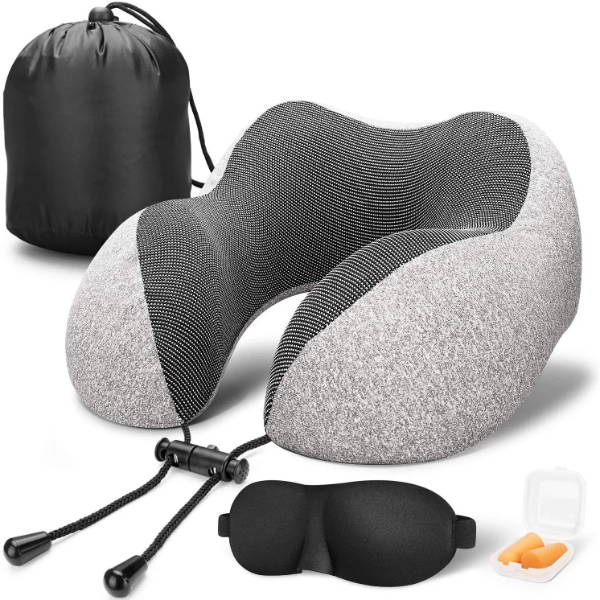 Got yourself a nice MacBook cover? All set to go? Well, you are missing out on something. Being constantly in transit can have some serious impact on your sleeping schedule and even ruin it totally. But, keeping up with your sleep is as important as working, because you can enjoy the pleasure of working from exotic locations only when you are healthy.
This travel friendly sleep kit by MLVOC provides the perfect support to sleep even while you are on the go thanks to its innovative curve shape design. This pillow can even help you with your neck problems and prevents head from falling forward while relieving you of any probable neck pain during travel.
---
The first step towards being a successful digital nomad is brainstorming on the perfect gear to pack into your backpack. You must look for everything right be it your MacBook covers, MacBook Pro skins or your internet functionality devices! Make sure that they are highly functional but small and light and of course add to your style while not taking up too much space.

The idea is to have stuff that provides the same functionality as compared to the larger versions that you would likely have in an office to work, while successfully helping you transform any table in a coffee shop into the best office ever!
---
Collection 2019
Sale 70% Off
Title for image