A Holiday Full of Slick Surprises
Posted by BETH
2020 is challenging for all of us, but it cannot cease us from enjoying our favorite holiday season. While you're spending quality time with your family and gift shopping for your loved ones, Slick Case is here to elevate your holiday spirits with our holiday surprises! It's time to reward yourself for all the hard work you've accomplished. Now, we've got some great deals to share:
1. A Surprise Present with Every Purchase at Slick Case
Gift shopping for the holiday season could be quite overwhelming after a long day of work. There's nothing better than receiving a free gift for all your hard work. Thus, Slick Case is offering a special Slick gift for you when you make a purchase. It's a thank you gesture for supporting us and liking our products. Distance means so little when you mean so much to us. Wherever in the world you are, we will deliver that special gift with your order.
Your Slick gift will be given in the device model based on your purchase order, whether you're keeping it for yourself, or as a gift for someone special. Have we told you that your present will be a secret? Right, we are your Secret Santa. You just need to know this special present is from us. And, of course, we won't disappoint you! We will get you our finest print. At this time of the year, we all need a little surprise to look forward to, right?
---
In addition, Slick Case wants to surprise you with our special sales. If you haven't seen out our Monthly Surprise Sale collection, well check it out now! To show our holiday spirits, we've carefully handpicked a few of our most popular items and offer it at exclusive prices. If you had felt hesitated and left it in your cart for a while, now it's the perfect time to get the print you like.
---
3. Awaited Holiday Season Discounts
Another time-sensitive matter is our Black Friday deals. Love it or hate it, you can't argue that every year's Black Friday experience is extremely unforgettable. People wait in endless lines and battle in overcrowded stores just for the biggest sale of the year. However, this year, Black Friday experience might be a little different. Due to the pandemic, online shopping is becoming just as exciting as in-store shopping for all Black Friday lovers.
Missed Black Friday? Worry not. We've extended our discounts for Cyber Monday.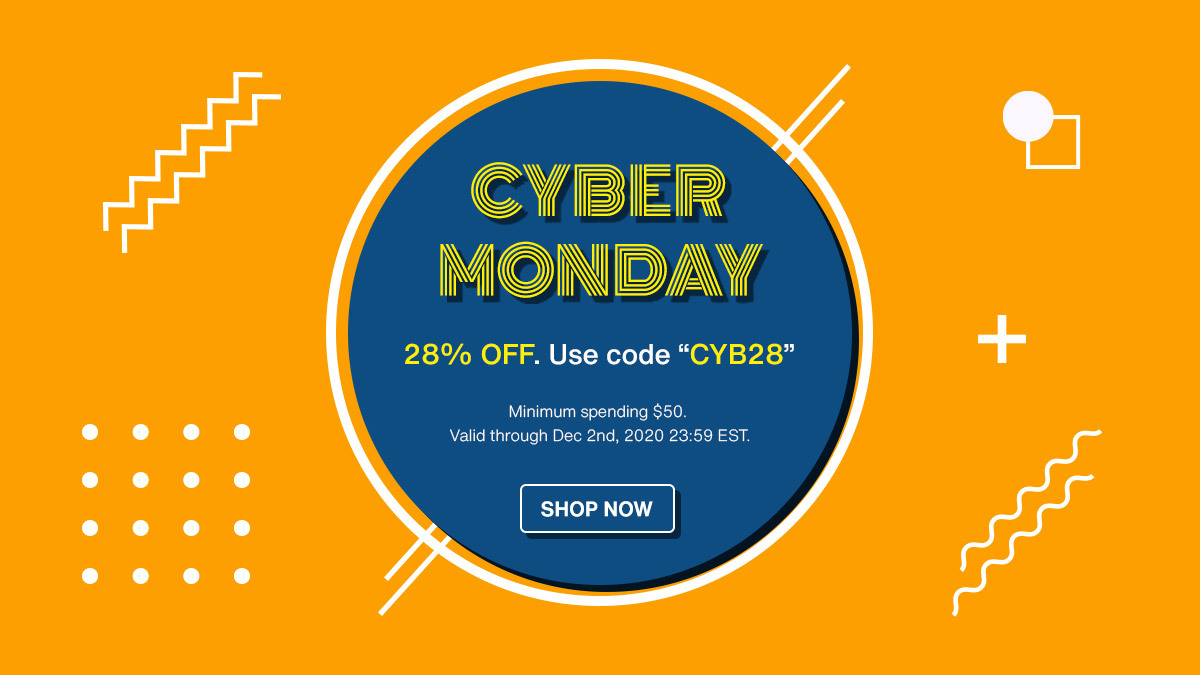 Slick Case has started the game early! We're offering the best deals of the year: use code CYB28 for 28% off on order with a minimum spend of $50. It's valid through December 2nd, 2020 23:59 EST, so hurry up and catch up on the our holiday offer!
You thought this was the end of our surprises, didn't you? There're more deals in the upcoming month! Since it's towards the end of 2020, we're treating you with more sweets. Join our newsletter list for exclusive deals and updates. Plus, check out our new MacBook Case collection – Fall Getaway; it comes in with three designs: Sunset Waves, Evening Swim, and Midnight Kiss. Last but not least, we also have iPad Cases in your favorite colors!
---
4. Winter Color Palette is Here
Colors can dramatically affect one's moods, feelings, and emotions. Certain colors have been associated with passion, happiness, confidence, harmony, and mystery. Through our new selection of colors, Slick Case hopes to bring you positive energy, optimism, and perseverance at the end of this challenging year. The ultimate goal is to brighten your mood when you're browsing our website and experiencing our service.
---
Come celebrate with us, get a Slick gift for your loved ones (plus yourself) using our promo codes, and visualize our new color theme.
We're thrilled to experience this festive spirit with you. Happy Holidays!
Collection 2019
Sale 70% Off
Title for image